Layperson's Guide to the Delta
Updated 2010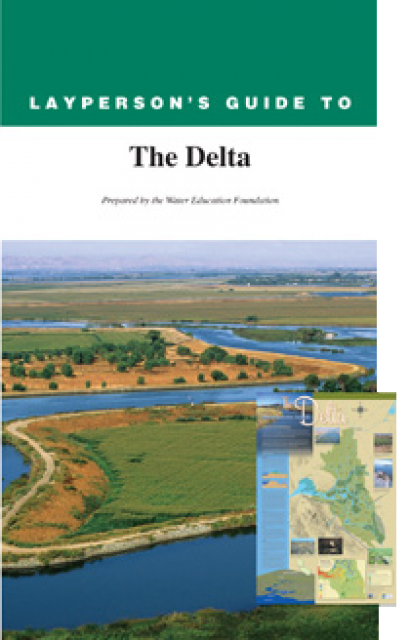 The 24-page Layperson's Guide to the Delta explores the competing uses and demands on California's Sacramento-San Joaquin Delta. Included in the guide are sections on the history of the Delta, its role in the state's water system, and its many complex and competing issues with sections on water quality, levees, salinity and agricultural drainage, and water distribution.
The 2010 version includes comprehensive information about the Bay-Delta Conservation Plan, new information about ongoing Delta litigation, an overview of the Delta Risk Management Strategy, a glossary of common terms and information on the many state and federal agencies involved in Delta issues.
Complementing the guide is the Delta Sustainability Map.
Order in bulk (25 or more copies of the same guide) for a reduced fee. Contact the Foundation, 916-444-6240, for details.