ON THE ROAD: Park Near Historic Levee Rupture Offers Glimpse of Old Sacramento-San Joaquin Delta
Big Break Regional Shoreline will be a stop on Bay-Delta Tour May 16-18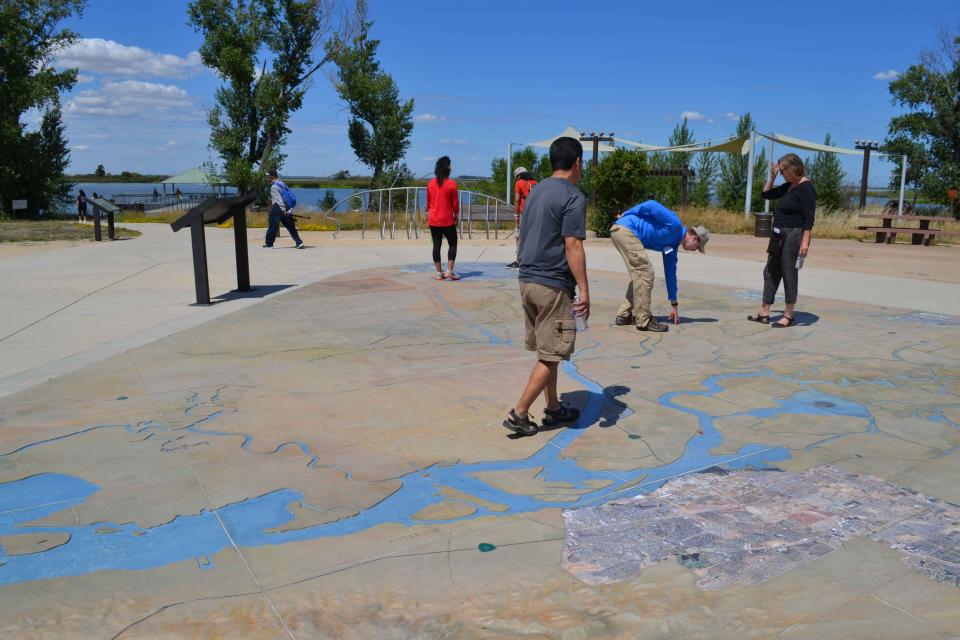 Along the banks of the Sacramento-San Joaquin Delta in Oakley, about 50 miles southwest of Sacramento, is a park that harkens back to the days when the Delta lured Native Americans, Spanish explorers, French fur trappers, and later farmers to its abundant wildlife and rich soil.
That historical Delta was an enormous marsh linked to the two freshwater rivers entering from the north and south, and tidal flows coming from the San Francisco Bay. After the Gold Rush, settlers began building levees and farms, changing the landscape and altering the habitat.
Today, the Delta has been transformed into a network of islands and levees that, among other things, serve as the switching yard for California's two largest water projects — the State Water Project and the Central Valley Project.
But visitors at Big Break Regional Shoreline can catch a glimpse of the old Delta, still the largest estuary on the Pacific Coast. The park lies in the zone where salty and fresh water mix, producing an "edge effect" increasing habitat and species diversity.
The name "Big Break" comes from a 1928 break in the levee that separated an asparagus farm from the San Joaquin River and Dutch Slough. At the shoreline, the brackish water creates habitat for black rails, great blue herons and snowy egrets among its 70 bird species. The tidal sloughs, freshwater marshes and riparian areas offer ready habitat and places to potentially den for beavers, muskrats and river otters. In addition, the area provides habitat for Western pond turtles, a California species of special concern.
A visitor's center functions as a natural history museum and science laboratory, as well as a staging area for paddling and hiking trips. Outside, visitors can walk over a massive, three-dimensional map of the Delta built into the ground that shows how water flows through the region.
Big Break Regional Shoreline is one of the stops on our
Bay-Delta Tour, May 16-18
. Here participants will have a chance to learn more about the Delta habitat and explore the visitor center's interpretive displays and the Delta map.