Sacramento-San Joaquin Delta Map
Published March 2021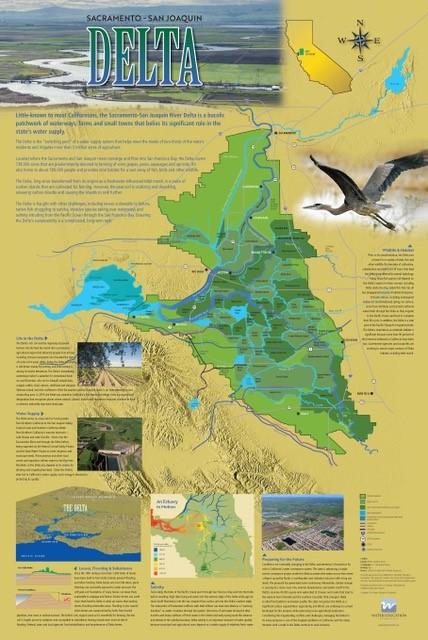 This beautifully illustrated 24×36-inch poster, suitable for framing and display in any office or classroom, highlights the Sacramento-San Joaquin River Delta, its place as a center of farming, its importance as an ecological resource and its vital role in California's water supply system.
The text, photos and graphics explain issues related to land subsidence, levees and flooding, urbanization, farming, fish and wildlife protection. An inset map illustrates the tidal action that increases the salinity of the Delta's waterways.
To order 10 or more at a discounted fee, contact the Foundation at dbeeman@watereducation.org for more information.