Western Water e-mail blast
WESTERN WATER-With Delta Smelt Virtually Gone in the Wild, A "Hatch-and-Release" Program Aims to Save Them From Extinction
READ OUR WESTERN WATER NOTEBOOK ARTICLE, WATER WORD OF THE DAY AND FIVE DON'T-MISS WATER READS FROM ACROSS THE WEST
Dear Western Water readers: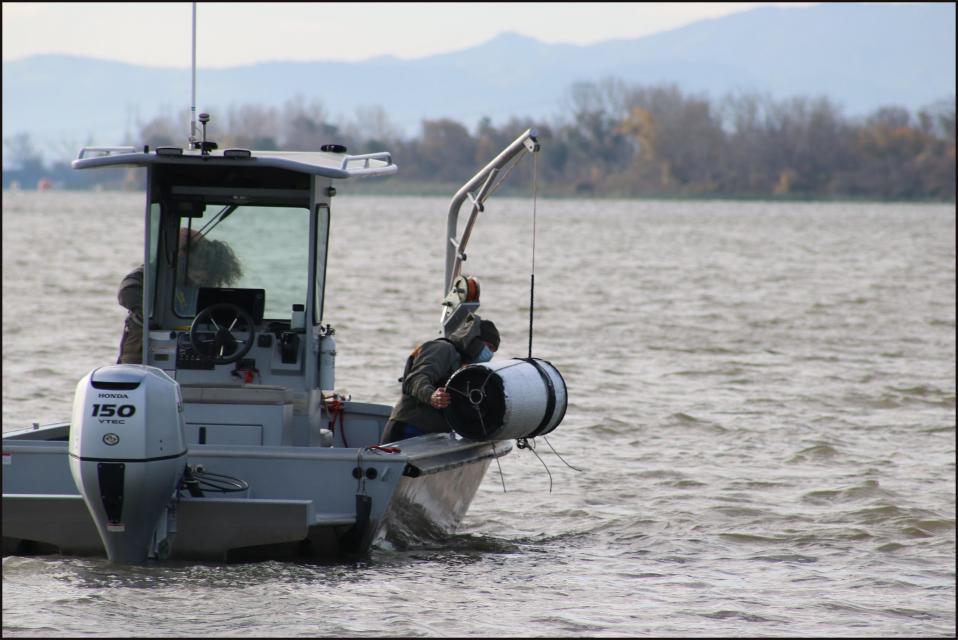 In the vast labyrinth of the West Coast's largest freshwater tidal estuary, one native fish species has never been so rare. Once uncountably numerous, the Delta smelt since 2016 has largely vanished from most annual sampling surveys. But in December, state and federal biologists began for the first time ever releasing captively bred adult Delta smelt into the Sacramento-San Joaquin Delta in an effort to draw the species away from the brink of extinction.
By giving the Delta smelt's population a slight boost, the project – its managers hope – will buy precious time for sluggish habitat improvement efforts to make the Sacramento-San Joaquin Delta once more a livable place for the tiny finger-sized fish.
Western Water explored what's ahead for these experimental releases, the hopes of the agencies involved and the skepticism surrounding whether it will work. Read the full story here.
Water Around the West
Five don't-miss articles from California and across the West:
Climate crisis and systemic inequities drive push to reform California water laws: In the Los Angeles Times, Ian James reports on proposals by legal experts for updating California's water laws in ways that could tackle longstanding issues and address climate change impacts.
How to keep crops alive in a warmer, drier world: Bloomberg Green's Paul Tullis explores how a growing number of startups are bringing innovation to agriculture to help farmers work with increasingly dry conditions.
Why the cost of water in San Diego has blown past L.A., according to a new report: Joshua Emerson Smith, reporting for the San Diego Union-Tribune, examines how the San Diego region invested heavily in costly water projects to improve its resilience in the face of drought, only to watch water demand fall as people became more conservation-minded as water rates rose.
A vision for more sustainable farmlands: Theo Whitcomb in High Country News highlights several potential options for repurposing farmland that may be fallowed to reduce groundwater use over the next two decades to meet the requirements of California's Sustainable Groundwater Management Act.
Forest fires could boost Western U.S. water supplies: Jennifer Schmidt, writing for the American Geophysical Union website EOS, details how watersheds that have been burned over by wildfires could yield more runoff in the short term, according to a new study, but could also increase the risks of flooding and pose headaches for water managers.
Water Word of the Day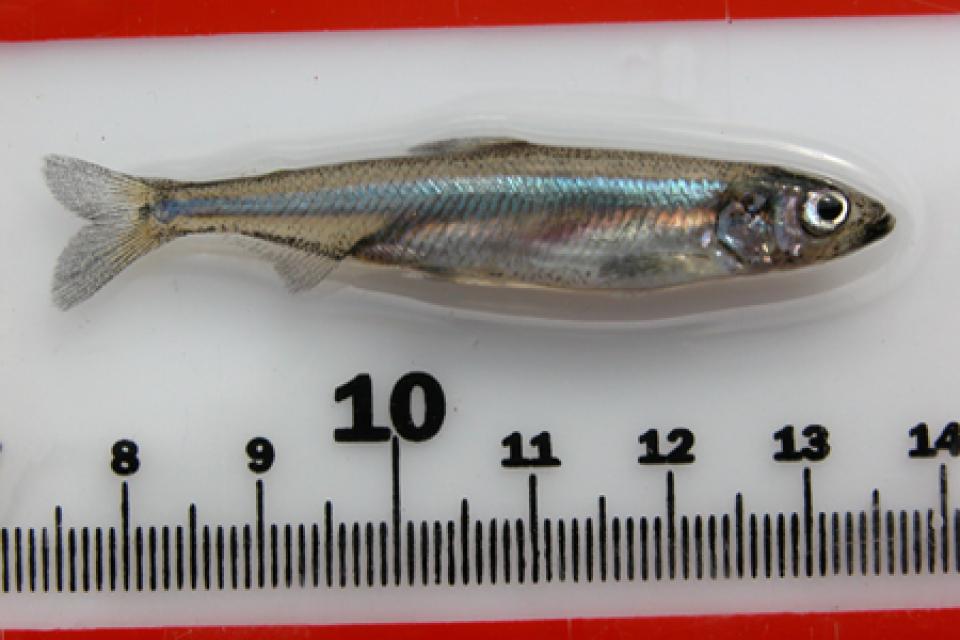 The endangered Delta smelt is a 3-inch fish found only in the Sacramento-San Joaquin Delta. It is considered especially sensitive because it lives just one year, has a limited diet and exists primarily in brackish waters (a mix of river-fed fresh and salty ocean waters that is typically found in coastal estuaries).You can read more about Delta smelt and other water-related issues in Aquapedia, our free online water encyclopedia.
At the Foundation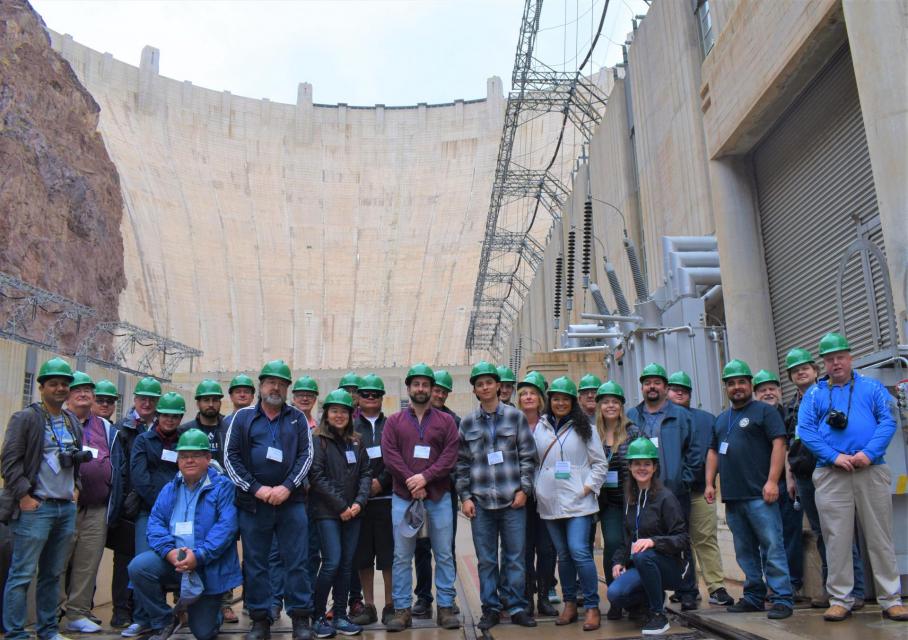 In-person water tours and events are back! As COVID-19 restrictions loosen, we're bringing back our popular in-person tours on the Lower Colorado River (March 16-18), the Central Valley (April 20-22) and the Bay-Delta (May 18-20). We're also planning our Water 101 Workshop for April 8, with an optional groundwater tour on April 7. For all of these tours and events, we will be following appropriate COVID-19 protocols to protect the health and safety of our partners, participants and staff.
Water Academy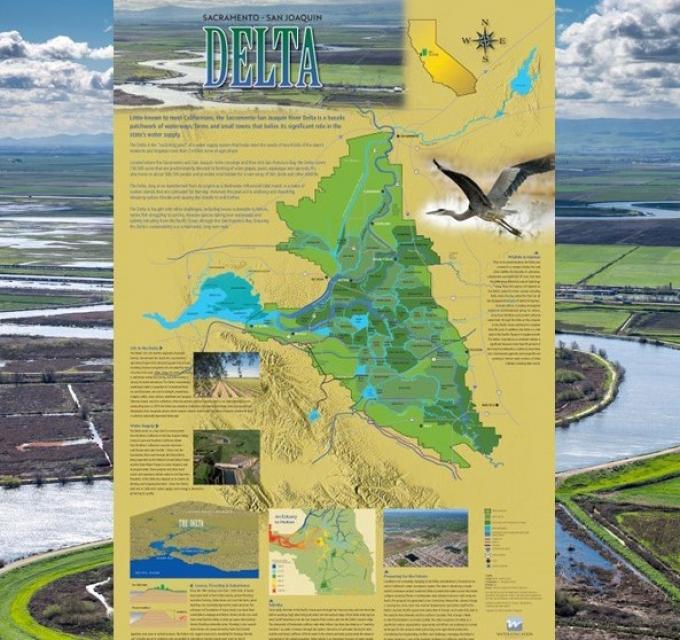 Our beautifully illustrated Delta map, suitable for framing and display in any office or classroom, highlights the Sacramento-San Joaquin River Delta, its place as a center of farming, its importance as an ecological resource and its vital role in California's water supply system. The text, photos and graphics on this 24×36-inch poster explain issues related to land subsidence, levees and flooding, urbanization, farming, fish and wildlife protection. An inset map illustrates the tidal action that increases the salinity of the Delta's waterways. You can order yours here.