Western Water e-mail blast
New Lead Scientist Primed for Sacramento-San Joaquin Delta's Challenges After a Lifetime Surrounded by Water
Read Our Western Water Q&A, Water Word of the Day and Don't-Miss Water Reads From Across the West
Dear Western Water readers: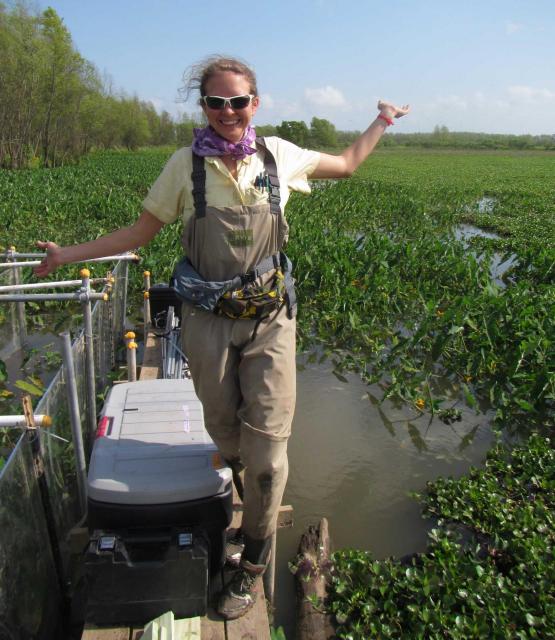 It's perhaps no surprise new Delta Lead Scientist Laurel Larsen finds herself in the thick of untangling the many mysteries surrounding the Sacramento-San Joaquin Delta ecosystem.
After all, Larsen grew up in Florida, where the deep, marshy backwaters of the Everglades are reminiscent of the large tidal estuary that is California's most crucial water and ecological resource. The background stirred her interest early.
In an interview with Western Water's Gary Pitzer, Larsen discussed her goals for the Delta Science Program, the need to think creatively in addressing the Delta's future challenges and how she hopes to mobilize a more nimble science program to respond to rapidly changing conditions in the Delta. Read the full story here.
Water Around the West
Five don't-miss articles from around California and the West:
California Now Has A Futures Market For Water. Some Farmers Are Skeptical Capital Public Radio's Nina Sparling reports that some big water users in California have doubts about how well the new futures market will work at meeting their needs: principally, securing enough water at a good enough price to stay in business. To some, the market seems ill-suited to the realities of how big water users already buy and sell actual water in California.
Adaptation Can Compound Climate Change Impacts on Energy and Water As California works to decarbonize and adapt to a new climate, understanding how changes to water and energy supply and demand will interact is increasingly important—and exceedingly complex, especially once you factor in the decisions resource managers must make to adapt. Kate Wheeling reports for Eos.
Is This Winter's Sketchy Snowpack the New Normal? Outside magazine's environmental columnist Heather Hansman writes that recent research shows how skimpy powder days and warm winter rains carry down the chain into summer and fall and impact water use, drought and even fire resiliency. Even the big storm that slammed California last month wasn't enough to bring the snowpack's moisture content up to where it needs to be.
​California's aging dams face new perils, 50 years after Sylmar quake crisis The Los Angeles Times' Louis Sahagun reports that while earthquakes still loom as the greatest threat to California's massive collection of dams, experts warn that these aging structures will be challenged further by a new and emerging hazard: "whiplashing shifts" in extreme weather due to climate change.
Despite discrimination and drought, Punjabi Americans farm on Punjabi-American farmers produce more than 90 percent of the peaches, 60 percent of the prunes and 20 percent of the almonds and walnuts grown in Northern California's Yuba and Sutter counties. But the intensifying drought could devastate livelihoods of many multigeneration Punjabi-American farmers in California. This year, many may have to sell their hard-earned farm plots and leave an industry that they hold in high esteem. Wufei Yu reports in High Country News.
Water Word of the Day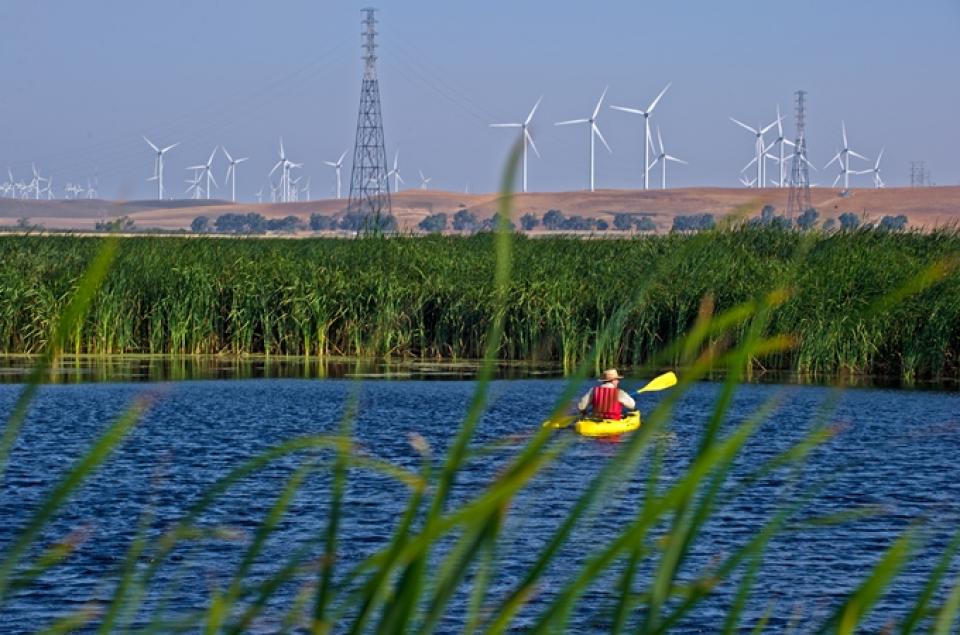 Created as a state agency in 2009, the Delta Stewardship Council is responsible for creating the Delta Plan to deliver a more reliable water supply while also protecting, restoring and enhancing the Delta ecosystem. The agency includes the Delta Science Program, charged with providing the best possible unbiased scientific information to inform water and environmental management decisions for the Delta. The seven-member Council appoints a Lead Scientist to oversee the program and the 10 members of the Delta Independent Science Board. You can learn more about the Delta Stewardship Council and other water-related issues in Aquapedia, our online water encyclopedia.
At the Foundation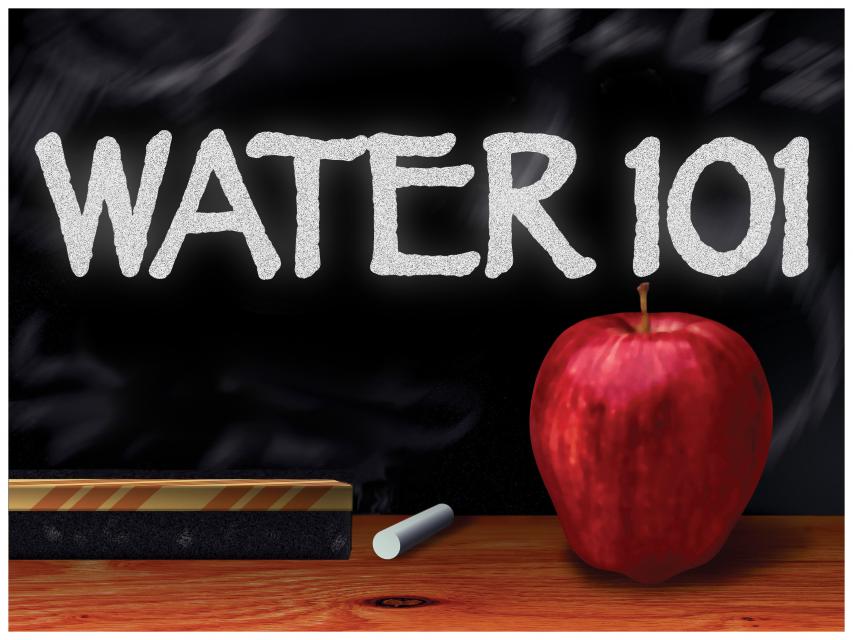 Registration is now open for our virtual Water 101 Workshop, set for the afternoons of April 22-23. The annual workshop acts as a refresher for veteran water professionals and a good statewide primer for new water district directors, city and county officials and others. You'll hear from experts on water rights in California, how water is managed in the state, and things you should know about the State Water Project, Central Valley Project and other water infrastructure. Participants will come away with a deeper understanding of the state's most precious natural resource. To register, visit our Water 101 Workshop page.
Water Academy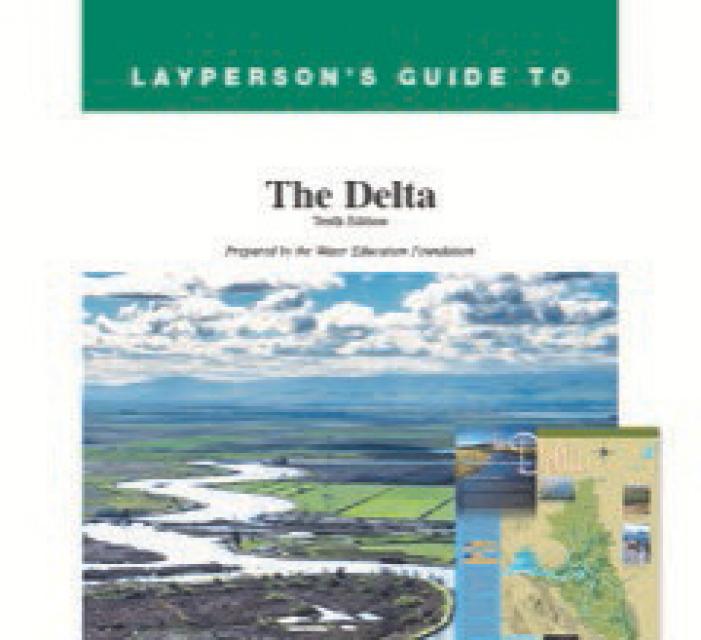 Our 24-page Layperson's Guide to the Delta, updated in 2020, explores the competing uses and demands on California's Sacramento-San Joaquin Delta, a vital hub in California's water system. Included in the guide are sections on the history of the Delta, its role in the state's water system and its many complex issues with sections on water quality, levees, salinity and agricultural drainage, fish and wildlife, and water distribution. Click here to order your copy.