Sacramento-San Joaquin Delta Education Bundle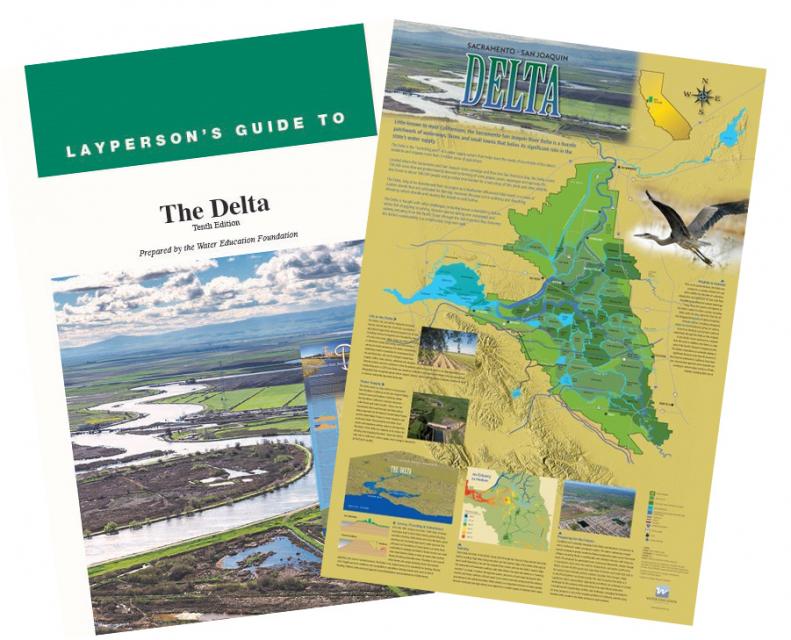 The Delta Education Bundle features our Sacramento-San Joaquin Delta Map and our Layperson's Guide to the Delta, giving you the resources you need to understand one of California's most vital ecological and water resources.
Regularly priced at $22 for the map and $15 for the guide, this bundle allows you to purchase both of these high-quality products for $32. Please note they ship separately.
This beautifully illustrated 24×36-inch poster map, suitable for framing and display in any office or classroom, highlights the Sacramento-San Joaquin River Delta, its place as a center of farming, its importance as an ecological resource and its vital role in California's water supply system.
The 24-page Layperson's Guide to the Delta explores the competing uses and demands on California's Sacramento-San Joaquin Delta. Included in the guide are sections on the history of the Delta, its role in the state's water system, and its many complex issues with sections on water quality, levees, salinity and agricultural drainage, fish and wildlife, and water distribution.