California Groundwater Map
Redesigned in 2017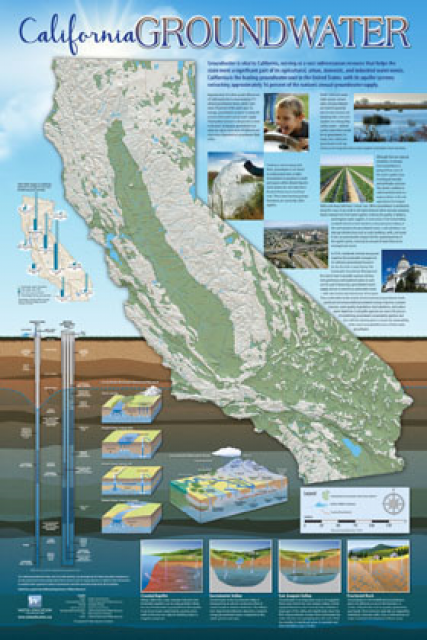 Fashioned after the popular California Water Map, this 24×36 inch poster was extensively re-designed in 2017 to better illustrate the value and use of groundwater in California, the main types of aquifers, and the connection between groundwater and surface water.
Featured aquifer cutaways represent coastal, fractured rock and San Joaquin Valley and Sacramento Valley cross sections. Beautifully designed graphics provide examples of a production well and a monitoring well for the layperson to better understand the nature of groundwater. The Layperson's Guide to Groundwater - also updated in 2017 – complements the map.
To order 10 or more at a discounted fee, contact the Foundation at 916/444-6240 for more information.