Western Water e-mail blast
WESTERN WATER-High-Tech Mapping of Central Valley's Underground Blazes Path to Drought Resilience
Read our Western Water Spotlight, Water Word of the Day and Five Don't-Miss Water Reads from Across the West
Dear Western Water readers: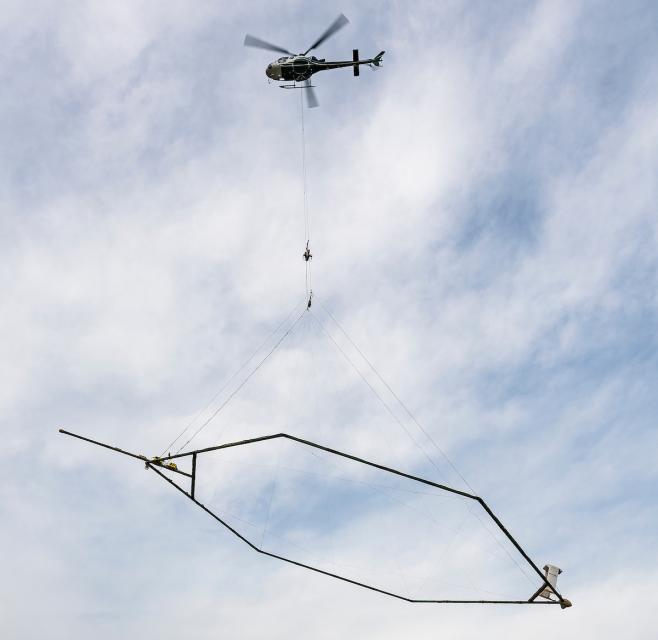 A new underground mapping technology that reveals the best spots for storing surplus water in California's Central Valley is providing a big boost to the state's most groundwater-dependent communities.
The unique peeks below ground are saving water agencies' resources and allowing them to accurately devise ways to capture water from extreme storms and soak or inject the surplus underground for use during the next drought. Local agencies still must buy land, build recharge basins, add infrastructure to pump and deliver the water and in some cases acquire new water rights.
The latest Western Water article explores how magnet-toting helicopters are giving a first-ever 3-D look of California's vast — but imperiled — network of aquifers. Read the full story here.
Water Around the West
Five don't-miss articles from California and across the West:
Snow detectives are in the mountains to solve a mystery: Where's all the snow going? Writing for KUNC, Alex Hager explains how scientists are trying to solve the disparity between snowpack and runoff into the Colorado River, one of the West's most important water resources.
Yet another problem with recycling: it spews microplastics: Wired's Matt Simon highlights an alarming new study that found microplastic fragments are being sloughed off during the plastic recycling process, contaminating air and water quality.
Russian-Eel river stakeholders launch new effort to find path forward without defunct power plant: A diverse group of water interests across four Northern California counties that rely on the Eel River are taking on the "herculean task" of deciding how to manage a defunct hydropower dam and continue splitting water from the river, writes Mary Callahan for the Press-Democrat of Santa Rosa.
Italy's deadly floods just latest example of climate change's all-or-nothing weather extremes: Parts of northeast Italy received more than half their annual rainfall in 36 hours in a type of extreme deluge scientists warn is becoming more common globally under climate change, the Associated Press reports.
Farmers seek rebound after floods, virus hit lettuce crop: Flooding and virus outbreaks are dealing lettuce farmers in the Salinas Valley — the salad bowl of the world — a one-two punch, writes Ag Alert's Caitlin Fillmore.
Water Word of the Day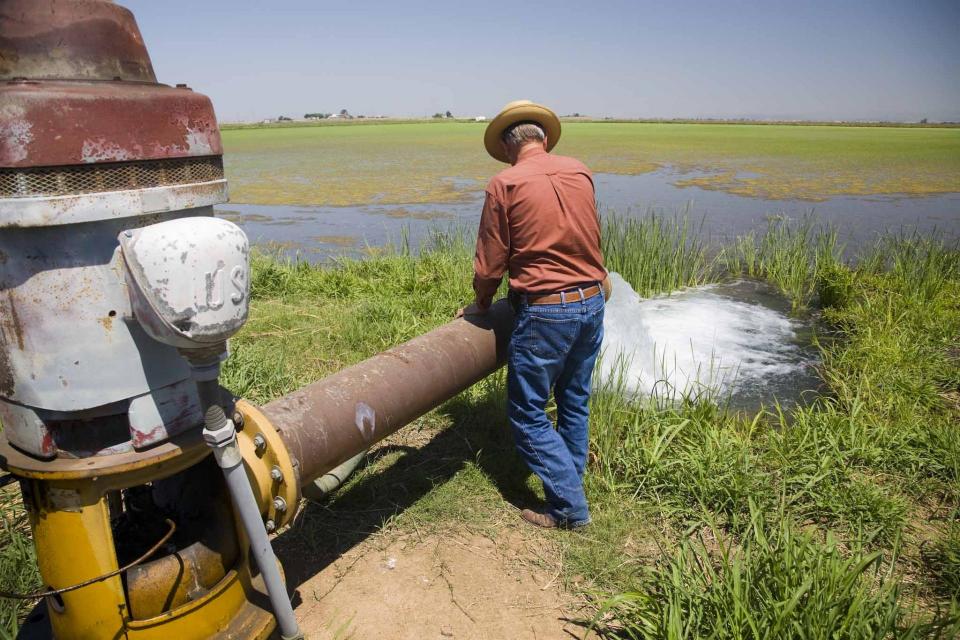 A new era of groundwater management began in 2014 with the passage of the Sustainable Groundwater Management Act (SGMA), which requires local and regional agencies to develop and implement sustainable groundwater management plans with the state as the backstop. The groundwater law was the impetus for California's airborne electromagnetic aquifer mapping (AEM) program. You can read more about SGMA and other water issues in Aquapedia, our online water encyclopedia.
At the Foundation
Book your seat today for our 2-day, 1-night Headwaters Tour of the American and Yuba watersheds — the popular event is nearly sold out! Join us June 21-22 as we head upstream into the Sierra to examine water issues that have dramatic impacts downstream and throughout California. This year we are offering an optional whitewater rafting trip on the South Fork of the American River the day before the tour. The tour begins June 21, so get your ticket today! Check our Water Tours page to learn more about each tour and find out where else we're going in 2023.
Also, save the date for the Foundation's annual Water Summit set for Oct. 25 in Sacramento!
Water Academy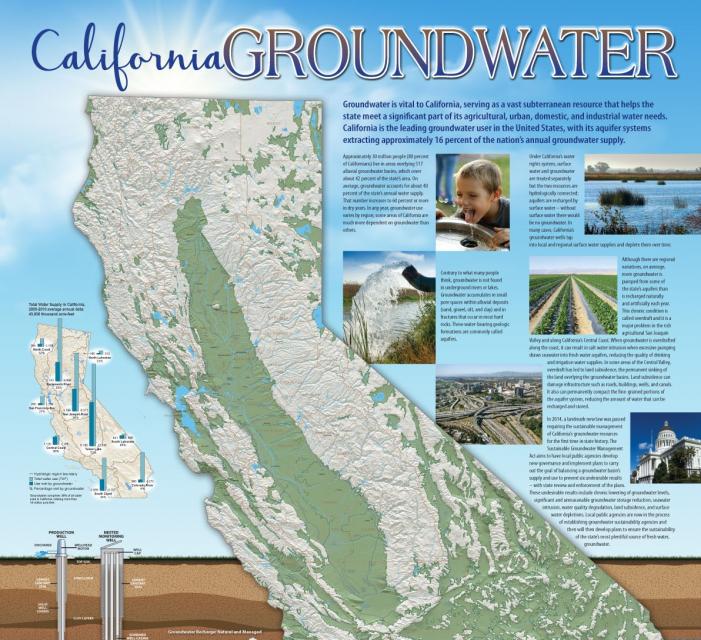 Water pumped from wells in a typical year quenches 40 percent of California's water needs — in a drought, it can be closer to 60 percent. Our California Groundwater Map illustrates the geologic composition of more than 500 groundwater basins, explains the value and use of groundwater, the main types of aquifers, and the connection between groundwater and surface water. Get a copy of the frameable 24×36-inch poster map here.