Southern California Water Providers Think Local in Seeking to Expand Supplies
WESTERN WATER SIDEBAR: Los Angeles and San Diego among agencies pursuing more diverse water portfolio beyond imports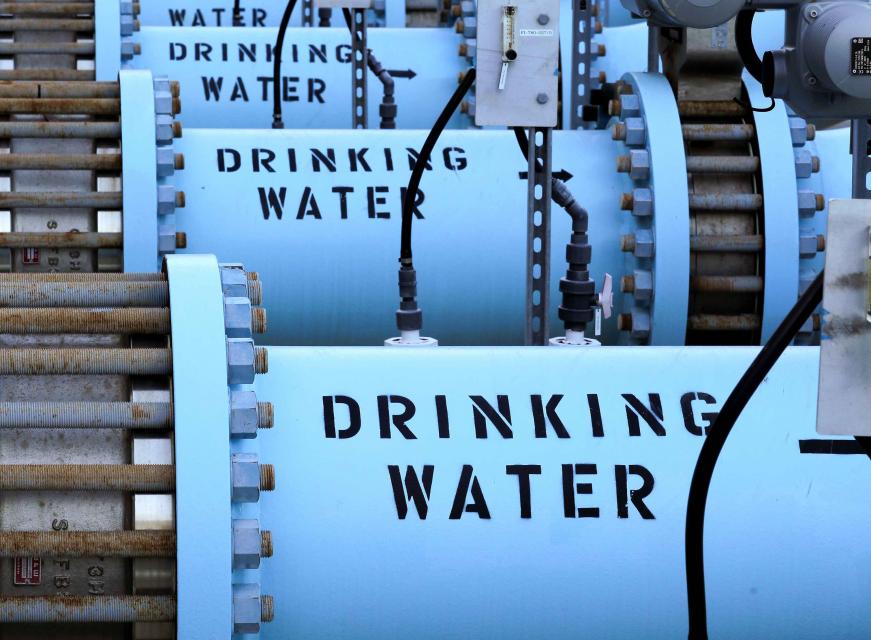 Although Santa Monica may be the most aggressive Southern California water provider to wean itself from imported supplies, it is hardly the only one looking to remake its water portfolio.
In Los Angeles, a city of about 4 million people, efforts are underway to dramatically slash purchases of imported water while boosting the amount from recycling, stormwater capture, groundwater cleanup and conservation. Mayor Eric Garcetti in 2014 announced a plan to reduce the city's purchase of imported water from Metropolitan Water District by one-half by 2025 and to provide one-half of the city's supply from local sources by 2035. (The city considers its Eastern Sierra supplies as imported water.)
Los Angeles for decades has recycled wastewater for nonpotable uses such as irrigation and industrial demands. It is looking to tap that source even further. On Feb. 21, Garcetti announced that the city will recycle 100 percent of its wastewater by 2035, which could boost the city's locally sourced water supply even higher — to as much as 70 percent.
"The next great frontier for us is trying to go to groundwater replenishment, similar to what Orange County has done," said Paul Liu, managing water utility engineer with the Los Angeles Department of Water and Power (LADWP). "Why that's critical is, if we want to pump the groundwater, eventually you're going to have to replenish it."
A significant portion of Los Angeles' effort is cleaning up the long-contaminated aquifer beneath the 260-square mile San Fernando Valley, degraded from years of industrial activity. Of the 115 production wells there, the city can pump water from only about 30, Liu said. Thanks in part to state bond money, as many as four treatment plants are planned, with three set to be in service between 2021 and 2023.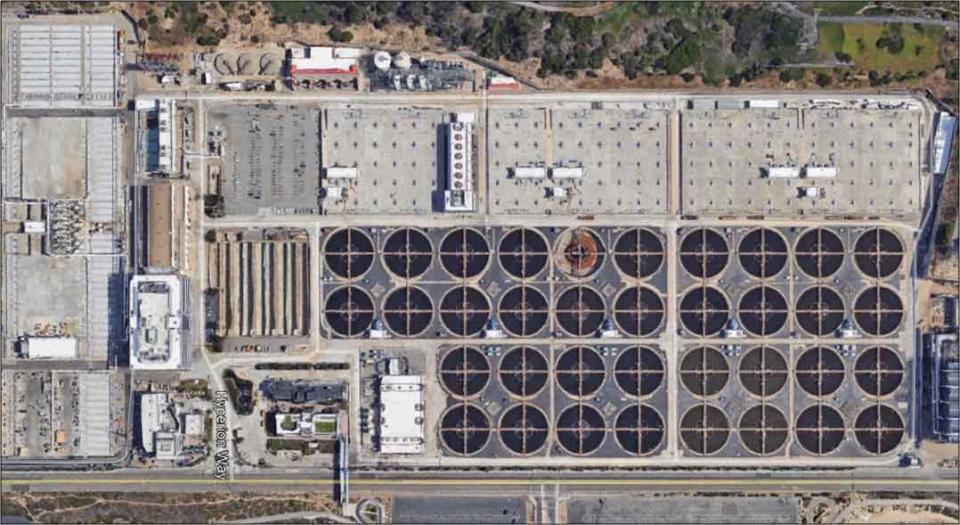 "Our San Fernando groundwater basin, because of the contamination, is kind of like a sick patient right now and we need to do what we can to get it healthy again and productive," Liu said. The hope is that as much as 115,000 acre-feet of water can be recovered annually, amounting to about 22 percent of the city's total supply.
Regional efforts in Los Angeles County to improve local supplies got a big boost via a 2018 voter-approved property tax of 2.5 cents per square-foot of impermeable surface. That tax will raise about $300 million annually to capture and treat as much as 400,000 acre-feet of stormwater, about 30 percent of the county's annual demand of between 1.2 million and 1.4 million acre-feet.
'Embrace the Change That We Know Is Coming'
If anyone needed a reminder of the capriciousness of California's climate, the drought of 2014-2017 combined with even more future variability made the point.
"A couple of decades ago, you looked at history to try and figure what water was available where. Those days are over," said Maureen Stapleton, general manager of San Diego County Water Authority, a wholesale supplier to 24 retail water agencies serving more than 3 million people. "There is a huge element of uncertainty or unpredictability [due to climate change] and we need to be much more flexible. We need to almost embrace the change that we know is coming."
About one-third of the Water Authority's supply came from Metropolitan in 2018, down from 95 percent in 1991.
"There is a huge element of uncertainty or unpredictability [due to climate change] and we need to be much more flexible. We need to almost embrace the change that we know is coming."
~Maureen Stapleton, general manager, San Diego County Water Authority
San Diego took a big hit during the 1987-1992 drought when its water supply from Metropolitan was cut 31 percent. The reduction affected the region's quality of life and economic vitality.
"We lost jobs, we lost businesses and the opportunity for the attraction, retention and expansion of our economy," Stapleton said. That drove a desire to diversify its water portfolio and lessen its dependence on a single supplier.
The Water Authority is well on its way to a water supply portfolio in which local sources, including ocean desalination and potable reuse, will account for more than half of the pie by 2035. The results of that effort became evident in 2016-2017 when the Water Authority was able to absorb most of a 15 percent reduction in its Metropolitan deliveries because of the drought.
"That's what our community understood," Stapleton said, "that by investing in these alternative supplies, even though initially they may be more expensive, that they provide an immediate benefit of reliability."