Groundwater Education Bundle
Special price for groundwater map and Layperson's Guide to Groundwater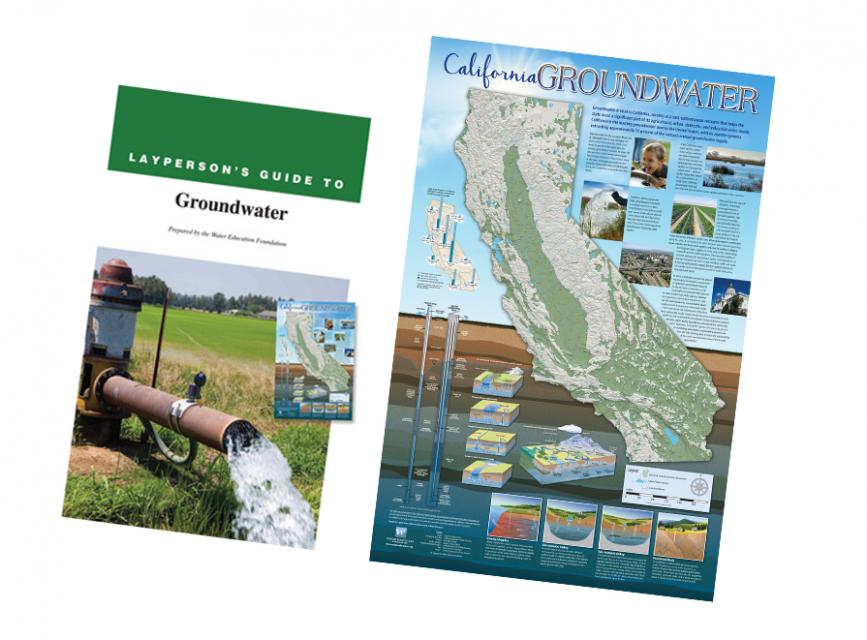 The Groundwater Education Bundle features our redesigned California Groundwater Map and the 2017 version of the Layperson's Guide to Groundwater.
Regularly priced at $22 for the map and $15 for the guide, this bundle allows you to purchase both of these high-quality products for $32. Please note they ship separately.
The 24×36 inch poster includes a map of the location of California's groundwater as well as information on types of aquifers, diagrams of wells and explanations of key terms such as overdraft.
The 28-page Layperson's Guide to Groundwater provides background and perspective on what groundwater is, its history of use, groundwater quality issues and was updated in 2017 to include information on the Sustainable Groundwater Management Act, the state's historic law that requires local agencies to manage and reduce overdraft.