Western Water e-mail blast
WESTERN WATER-As New Deadline Looms, Groundwater Managers Rework 'Incomplete' Plans to Meet California's Sustainability Goals
Read our Western Water In-Depth, Water Word of the Day and Five Don't-Miss Water Reads from Across the West
Dear Western Water readers:
Managers of California's most overdrawn aquifers were given a monumental task under the state's landmark Sustainable Groundwater Management Act: Craft viable, detailed plans on a 20-year timeline to bring their beleaguered basins into balance. Altogether, they submitted plans for 20 basins for review by the California Department of Water Resources in January 2020. Earlier this year, DWR rendered its verdict: Most of the basin plans were incomplete.
Now groundwater agencies responsible for 12 of those basins are racing to meet a late July deadline to submit revised plans that measure up to SGMA's requirements or risk the state stepping in to manage their groundwater basins. Despite the state's verdict, some groundwater managers say they believe they're well on their way to making the changes needed to ultimately win the state's approval.
The latest Western Water article explores the array of challenges these groundwater managers face in getting their sustainability plans to fulfill the state's requirements, how some agencies were able to largely meet the state's expectations, and what lies ahead for those plans that fell short. Read the full story here.
Water Around the West
Five don't-miss articles from California and across the West:
With severe drought, an urgent call to rework the Colorado River's defining pact: Former Interior secretary Bruce Babbitt, in an interview with the Los Angeles Times' Ian James, explains his change of heart over whether the 1922 Colorado River Compact, which apportioned the river's waters among seven Western states, needs to be revamped amid decades of drought and a warming climate.
Rice is Sacramento Valley's gift to the world. Can it withstand California's epic drought? The Sacramento Bee's Dale Kasler examined the impact a third year of drought is having on Northern California's rice farmers and the communities that depend on the rice industry for their economic survival.
The Lasting Agreement: California's long legacy of trying to solve its water problem: Sena Christian, writing for Sacramento's Comstock's Magazine, explores how the Sacramento region was able to achieve peace and foster collaboration among agencies that depend on the American River and nearby groundwater basins for their water.
In an era of drought, an obscure water contract is pitting California farmers against each other: Grist's Jake Bittle highlights a contentious legal agreement known as the exchange contract and explains why some Central Valley farmers have water to grow during the drought, while others on the same canal don't.
How San Diego secured its water supply, at a cost: The Associated Press' Suman Naishadham describes how San Diego County's bountiful water supply is outpacing demand and could lead to increased utility bills.
Water Word of the Day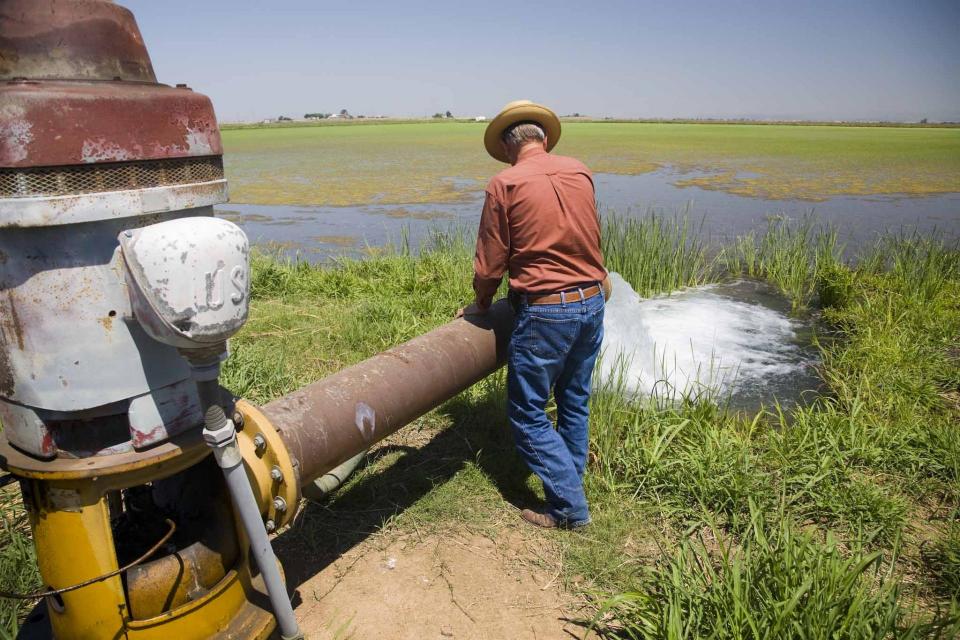 A new era of groundwater management began in 2014 with the passage of the Sustainable Groundwater Management Act (SGMA), which aims for local and regional agencies to develop and implement sustainable groundwater management plans with the state as the backstop. When fully implemented, SGMA is expected to effectively administer pumping of groundwater, a critical source of water for both farms and cities. You can read more about SGMA and other water-related issues in Aquapedia, our free online water encyclopedia.
At the Foundation
How can California water managers get ahead of the storms to improve drought preparedness? A special one-day workshop June 9 in Irvine will highlight some of the latest research on seasonal precipitation forecasting that could help water managers and even flood managers across the state plan better for what winter might bring. The workshop, Making Progress on Drought Management: Improvements in Seasonal Precipitation Forecasting, is sponsored by the California Department of Water Resources in partnership with the Water Education Foundation. You can secure your seat here.
Water Academy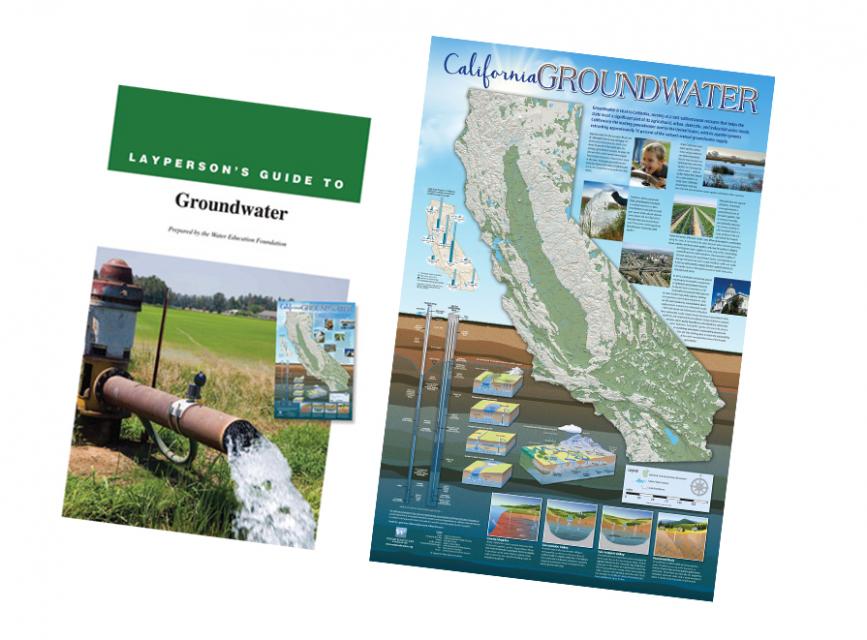 Our Groundwater Education Bundle features our beautiful California Groundwater Map and our Layperson's Guide to Groundwater, an in-depth, easy-to-understand mini-textbook that provides background and perspective on groundwater. Regularly priced at $22 for the map and $15 for the guide, this bundle allows you to purchase both for $32. Please note they ship separately. Here's where to get your bundle.