Western Water e-mail blast
WESTERN WATER-Could Virtual Networks Solve Drinking Water Woes for California's Isolated, Disadvantaged Communities?
Read our Western Water Spotlight, Water Word of the Day and Five Don't-Miss Water Reads from Across the West
Dear Western Water readers: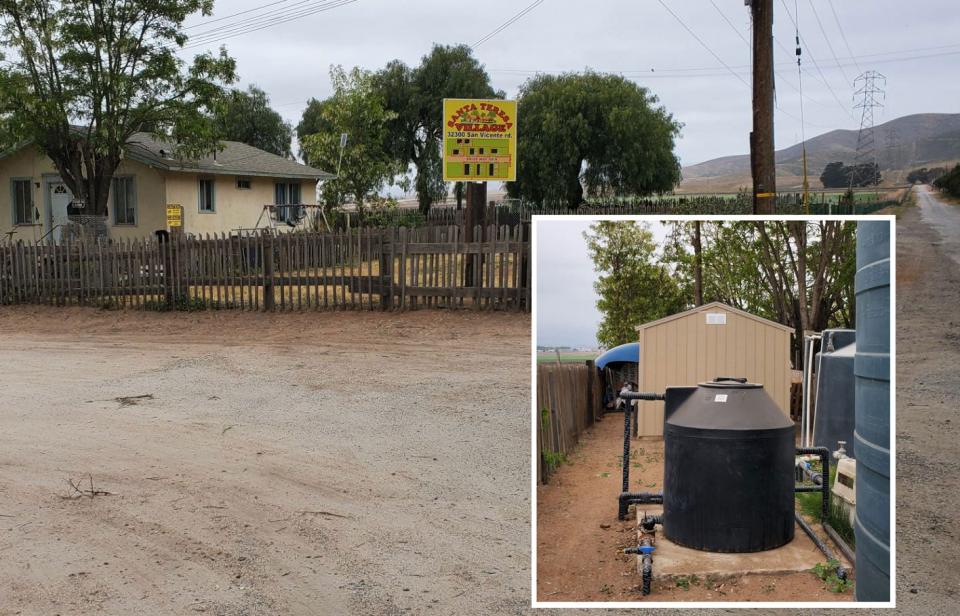 A pilot program in the Salinas Valley run remotely out of Los Angeles is offering a test case for how California could provide clean drinking water for isolated rural communities plagued by contaminated groundwater that lack the financial means or expertise to connect to a larger water system.
The high-tech system developed by the University of California, Los Angeles removes common contaminants from groundwater, allowing residents of a cluster of Salinas Valley disadvantaged communities to finally turn on their taps without fear. Thus far the pilot project has produced encouraging results, spurring hope among proponents and state regulators that the technology can become a lasting drinking water solution for other disadvantaged communities.
The latest Western Water article explores UCLA's 21st century drinking water solution for rural communities, and whether the technology can be expanded elsewhere in California. Read the full story here.
Water Around the West
Five don't-miss articles from California and across the West:
The end of snow threatens to upend 76 million American lives: A group of Bloomberg reporters highlight the major water challenges the West is facing due to shrinking snowpack levels across key watersheds like the Sierra Nevada and Colorado River.
As wells run dry, Sonoma Valley reckons with new water regulations: Sonoma Magazine's Kristin Moe examines the famed winemaking region's efforts to manage rapidly dwindling groundwater supplies in the face of drought and state regulations.
Chinook salmon reintroduced above Shasta Dam to a river where they once swam: Reporting for Bay Area public radio station KALW, Judy Silber describes the key role the Winnemem Wintu Tribe played in bringing winter-run Chinook salmon back to their historical habitat on the McCloud River above Shasta Dam.
Mexico's drought: country faces a water emergency: Nearly two-thirds of Mexican municipalities are facing water shortages with the crisis peaking in Monterrey where some residents have been without water for 75 days, reports The New York Times.
In dry California, salty water creeps into key waterways: The Associated Press' Kathleen Ronayne explains how farmers and cities are planning for and adapting to saltwater intrusion in the Sacramento-San Joaquin Delta, the largest estuary on the west coast of the Americas and California's main water hub.
Water Word of the Day
The natural quality of groundwater in California depends on the surrounding geology and on the source of water that recharges the aquifer. But groundwater can be degraded by past industrial or military practices, septic systems, animal keeping facilities like dairies and stockyards, and from agricultural practices and fertilizers. Nitrate is one of the most common groundwater contaminants, leaching into the soil and from there into the water supply from various sources. Learn more about groundwater pollutants and other water-related issues in Aquapedia, our free online water encyclopedia.
At the Foundation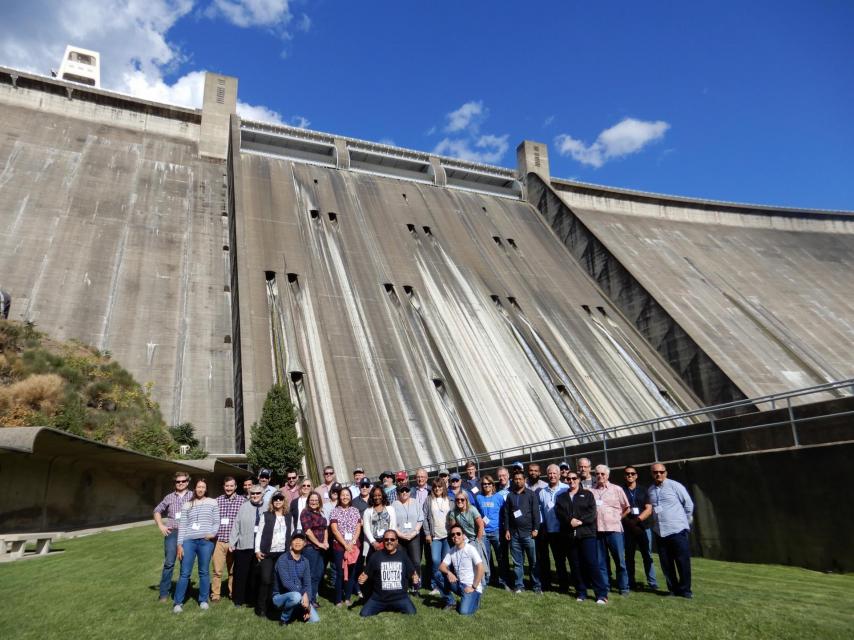 We're planning a full schedule of fall programs:
Our 38th annual Water Summit on Oct. 27, which you can now register for
A reunion on Oct. 26 for graduates and current members of our Water Leaders program to celebrate the program's 25th anniversary
And two tours — our Northern California Tour Oct. 12-14 to explore water infrastructure and water use in this key region of the state, and the San Joaquin River Restoration Tour Nov. 2-3 to learn about the nation's largest river restoration projects.
You can learn more about what's planned here.
Water Academy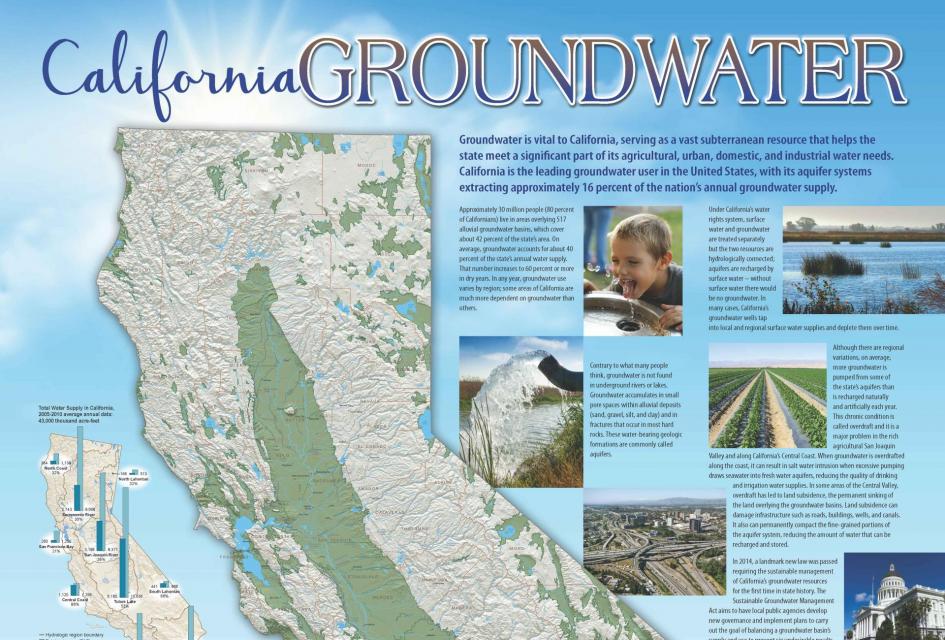 Our California Groundwater Map illustrates the value and use of groundwater in California, the main types of aquifers, and the connection between groundwater and surface water. Featured aquifer cutaways represent coastal, fractured rock and San Joaquin Valley and Sacramento Valley cross sections. This beautifully designed 24×36 inch poster features graphics that provide examples of a production well and a monitoring well for the layperson to better understand the nature of groundwater. Here's where to get yours.
Know someone else who wants to stay connected with water in the West? Encourage them to sign up for Western Water, and follow us on Twitter, Facebook, Instagram or LinkedIn.