California Water Overview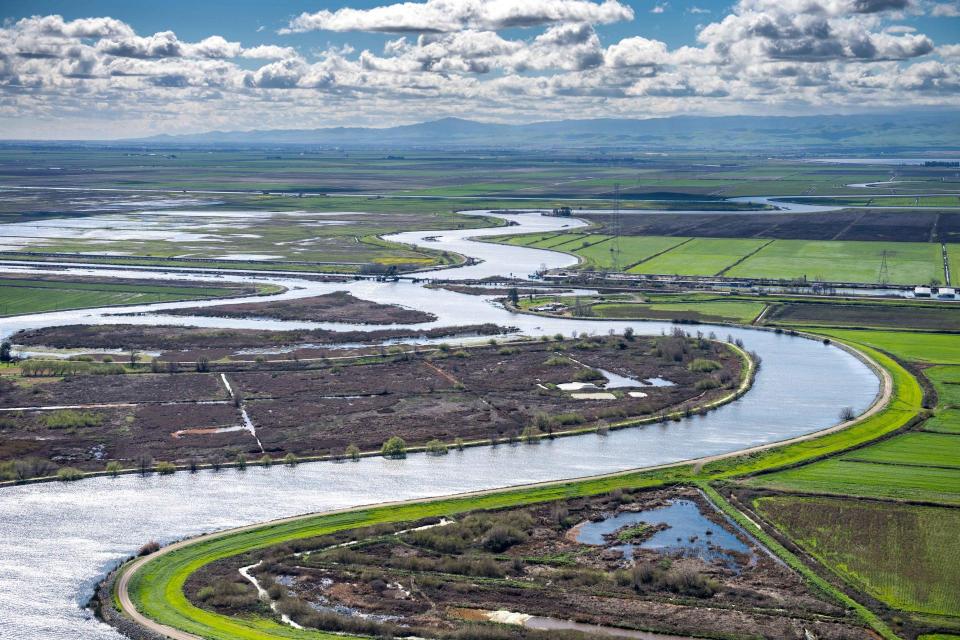 California will always be inextricably linked to its water resources. Water continues to shape the state's development and no resource is as vital to California's urban centers, farms, industry, recreation, scenic beauty and environmental preservation.
But California's relationship to water is also one that continues to generate controversy.
The most basic issues affecting California's water supply center on distributing and sharing the resource — getting the water to the right place at the right time — while also not harming the environment and aquatic species. Distribution is also coupled with conflicts between competing interests over the use of available supplies.
California's Water Supply
Nearly 75 percent of the available surface water originates in the northern third of the state (north of Sacramento), while 80 percent of the demand occurs in the southern two-thirds of the state.
During a typical year, about 40 percent of the state's total water supply comes from groundwater. During dry years, that amount increases to 60 percent or more of the total supply, and serves as a critical buffer against the impacts of drought and climate change.
The demand for water is highest during the dry summer months when there is little natural precipitation or snowmelt. California's capricious climate also leads to extended periods of drought as well as major floods, which can occur when atmospheric rivers – potentially damaging but crucial for California's water supply — slam into the state.
This Aquapedia entry provides a quick overview of California water. Click on the topical links in this post for more detail.
These geographic disparities have been remedied, in large part, by building one of the most complex and sophisticated flood management, water storage and water transport systems in the world. An integrated system of federal, state and locally owned dams, reservoirs, pumping plants and aqueducts transports large portions of the state's surface water hundreds of miles.
But moving water over great distances has created intense regional rivalries. Water feuds historically have divided the state, pitting north against south, east against west and three major stakeholders (agricultural, urban and environmental) against one another. Intense disagreements persist over the manner in which California's water resources are developed and managed.
California Water and Fish and Wildlife
Environmental groups and fish and wildlife biologists have argued for years that the health of California's fish populations (such as Delta smelt and salmon), riparian vegetation and wildlife have been sacrificed to ensure adequate water supplies for cities and farms. The use of Colorado River water also has been conflict-ridden.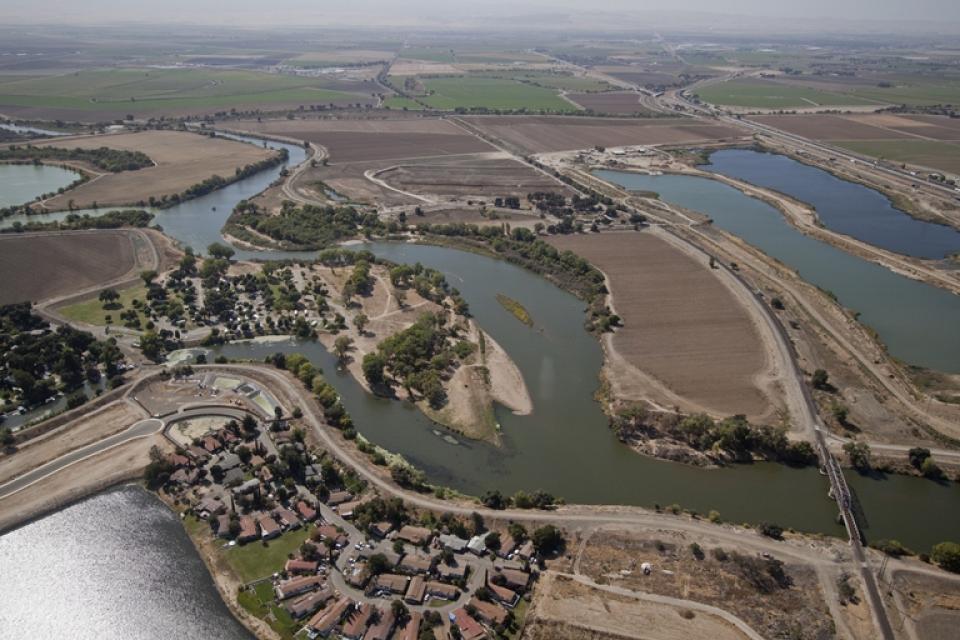 Another central area of focus and controversy is the Sacramento San Joaquin Delta – a major source of water for about two-thirds of the state – as federal, state and local governments and private entities have sought to make use of its resources. The 2009 Delta Reform Act declared that state policy toward the Delta must provide a more reliable water supply for California and protect, restore and enhance the Delta ecosystem. Furthermore, the policy of the state is to reduce reliance on the Delta in meeting California's future water supply needs.
California's water system will also be affected by global climate change. Experts predict increased temperatures, less snow, earlier snowmelt and a rise in sea level could have major implications for water supply, flood management and ecosystem health.
With such challenges in mind, the state works to balance the needs of multiple interests, climate change and relentless population growth (expected to grow to 43 million by 2035). Californians, too, are paying close attention to their water resources and have passed bond measures to help maintain the system — one that demands increased attention in the often-parched state.