California Water Bundle
Special discount price for California water map and Layperson's Guide to California water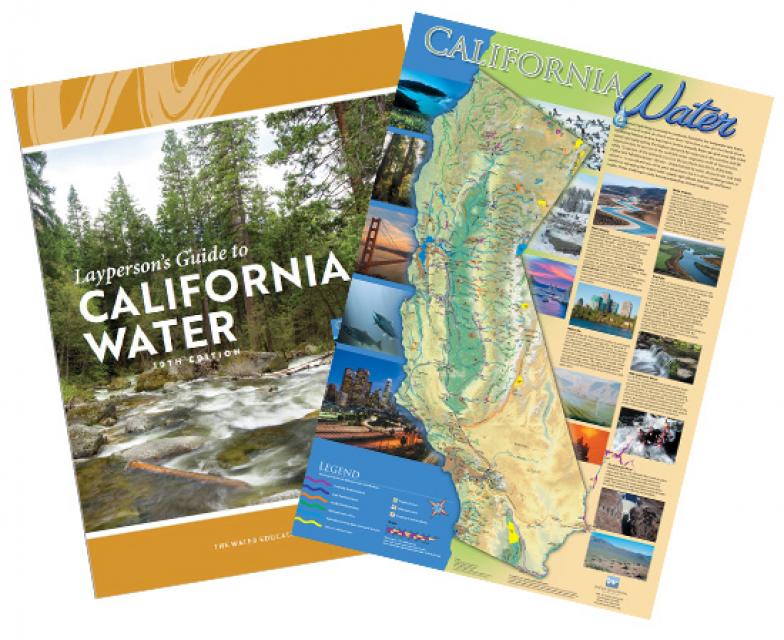 The California water bundle features our California Water Map and our updated and redesigned Layperson's Guide to California Water, giving you the resources you need to understand water in the Golden State.
Regularly priced at $22 for the map and $18 for the guide, this bundle allows you to purchase both of these high-quality products for $35. Please note they ship separately.
The 24×36 inch poster is widely known as the definitive poster that shows the integral role water plays in the state. It includes California's natural waterways, manmade reservoirs and aqueducts, wild and scenic rivers and natural lakes and includes text on key water issues.
The 24-page Layperson's Guide provides an excellent overview of the history of water development and use in California, and includes sections on flood management, water delivery systems, Delta issues, environmental issues, water rights, water quality and options for stretching the state's water supply. The 2021 update includes a new section on the human need for water.