Western Water
Douglas E. Beeman
Women Leading in Water, Colorado River Drought and Promising Solutions — Western Water Year in Review
Dear Western Water readers: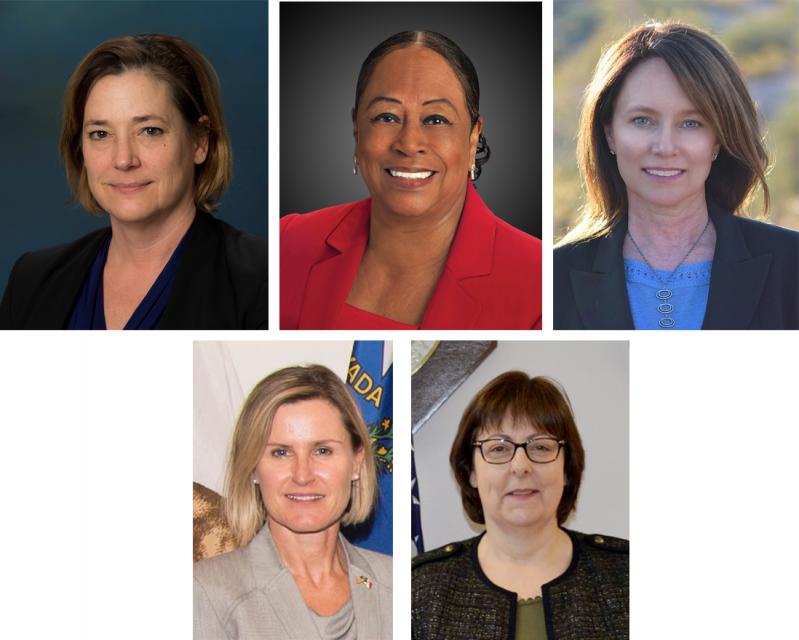 The growing leadership of women in water. The Colorado River's persistent drought and efforts to sign off on a plan to avert worse shortfalls of water from the river. And in California's Central Valley, promising solutions to vexing water resource challenges.
These were among the topics that Western Water news explored in 2018.
Western Water, the Foundation's flagship publication, has provided in-depth coverage of significant water resource issues in California and the Southwest for more than 40 years. In 2018, we took Western Water news entirely online to make it more accessible to a broader range of readers.
We're already planning a full slate of stories for 2019. You can sign up here to be alerted when new stories are published.
In the meantime, take a look at what we dove into in 2018:
Rising tide of women in water
Women are increasingly taking on leadership positions in water, a field that was once largely a "Boys Club." In one of our best-read stories of the year, we examined the change and highlighted some of the women now running key water resources agencies in California and nationally. (You can see who else made the list here.) As one observer said, "What's really striking now is how many women are in leadership positions."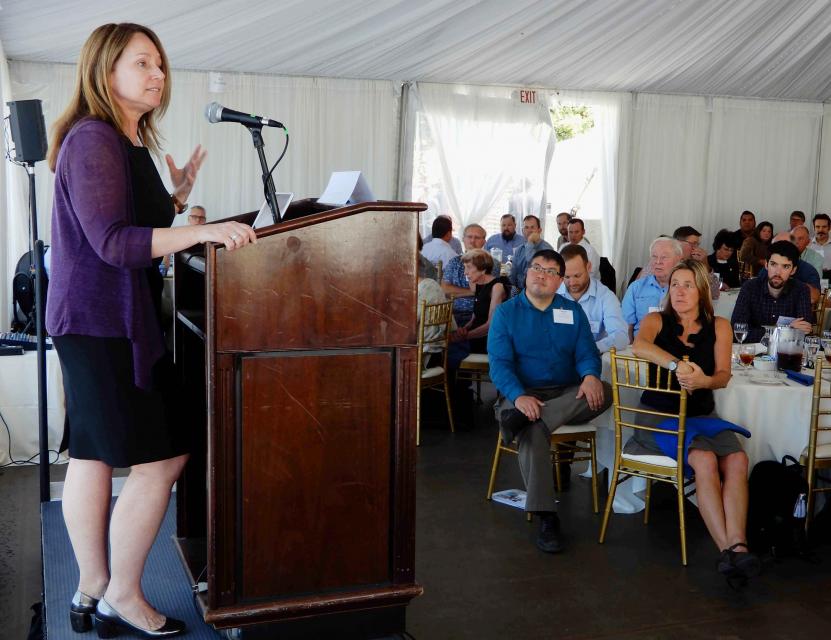 One of those women is Bureau of Reclamation Commissioner Brenda Burman, who addressed challenges in the drought-plagued Colorado River Basin and water storage needs in the Central Valley of California during a keynote speech at the Foundation's Sept. 20 Water Summit in Sacramento.
Another woman featured in the women in water story was Amy Haas, who took over July 1 as executive director of the Upper Colorado River Commission. In a separate Western Water Q&A, she discussed how diminishing water supplies and a drying climate are adding to challenges in the Colorado River Basin.
Speaking of the Colorado River
Our best-read story of 2018 was a look at the Tribal Water Study prepared jointly by the Ten Tribes Partnership and the Bureau of Reclamation, and what tribal efforts to assert their water rights could mean for an already overtaxed Colorado River system. Some tribes aren't using their full federal Indian reserved water right and others have water rights claims that have yet to be resolved. Combined, tribes have rights to more water than some states in the Colorado River Basin.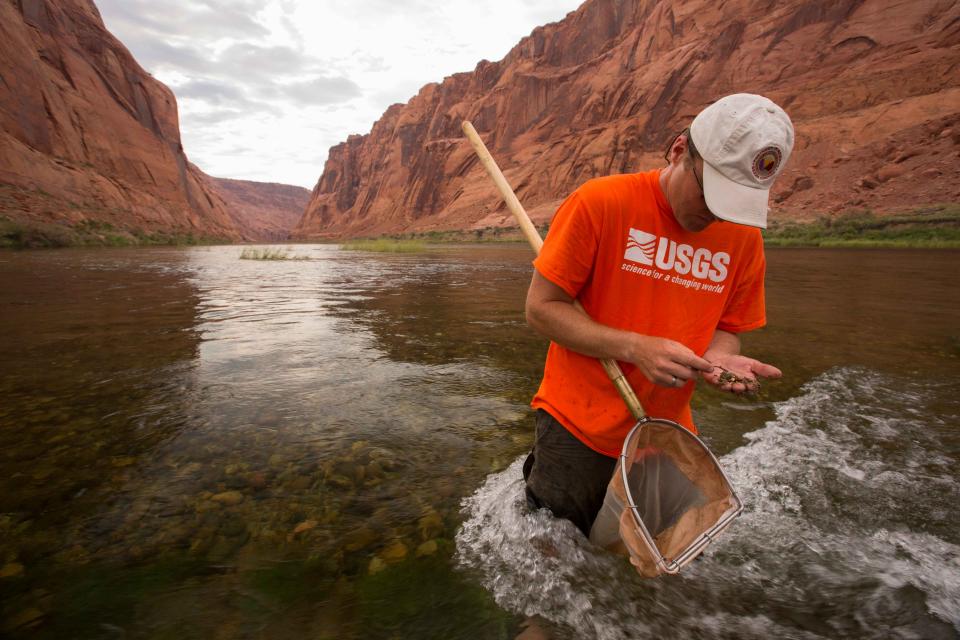 We also explored ongoing efforts to reach agreement on a critical Drought Contingency Plan for the Lower Basin of the Colorado River, as well as the growing body of science suggesting drier times ahead for the river. And we talked with an aquatic scientist who is exploring whether steadier water releases from Glen Canyon Dam could make the Colorado River "buggy" enough for fish and wildlife.
Environmental challenges: Climate, cannabis and an invasive rodent
Climate scientist Daniel Swain offered his insights into how a warming climate is likely to pose challenges for California water managers, who are working with a system of dams and reservoirs designed for colder, snowier winters. As Swain told us, "The changes you have seen so far (in California's climate) are still small relative to the ones we are likely to see in the coming decades." See how he sized up California's water future.
We examined the debate over whether the environment should have its own right to water – a debate that has heated up as the State Water Resources Control Board sets minimum river flows through the Sacramento-San Joaquin Delta for the environment, which will affect water used by Central Valley farms and cities. We also looked at California's efforts to control adverse effects on creeks and rivers from cultivation of recreational cannabis, and the challenge of controlling invasive species in the Delta (including a large and voracious South American rodent).
Groundwater: The ongoing story
A California appellate court decision in 2018 extended the public trust doctrine for the first time to groundwater that feeds a navigable river, in this case the Scott River flowing through a picturesque valley of farms and alfalfa in Siskiyou County in the far northern reaches of the state. Yet in an era when local agencies around the California already are drafting plans to protect groundwater basins from being overpumped, the potential impact of this appellate ruling — which is now being appealed — depends on who you ask. We looked into this case and what it could mean elsewhere in California.
Groundwater was a topic we returned to several times in 2018 — and will explore again this year, as deadlines loom early in 2020 to submit sustainability plans for severely overdrafted groundwater basins. We explored a pilot project in Santa Cruz County that is trying to encourage landowners to recharge groundwater basins by providing them financial incentives. And we took a look at how water management under Arizona's landmark groundwater law could provide a model for California.
Glimmers of progress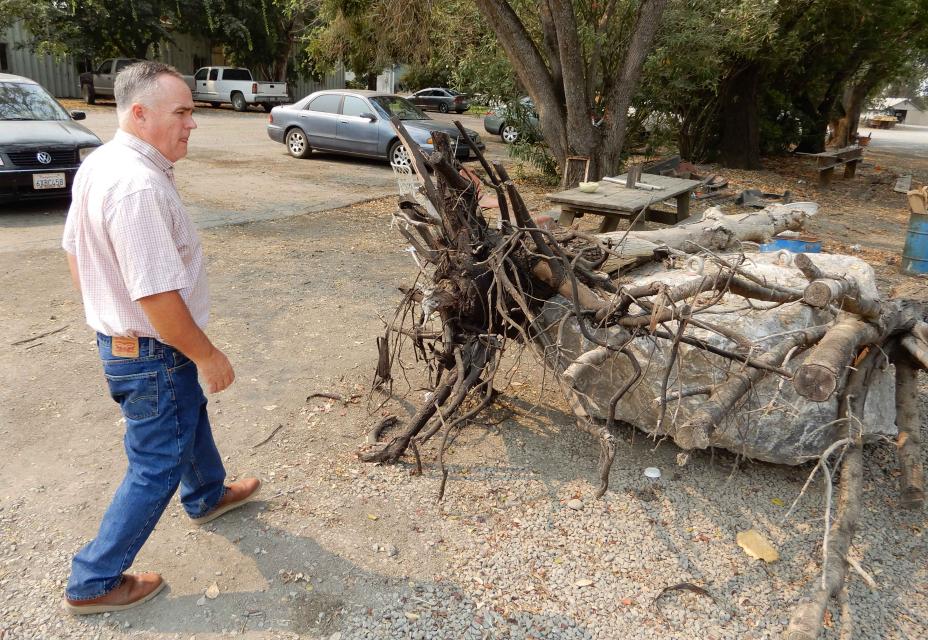 Despite numerous water resource challenges in California and the Southwest, there are efforts to seek innovative solutions. River Garden Farms, based in Knights Landing just north of Sacramento, has been working on two experimental projects to bolster faltering salmon populations in the Sacramento River watershed — creating habitat for juvenile salmon in the river near Redding and using harvested rice fields in winter to produce food for fish. Read here to see their logic for why a farmer of rice, walnuts and sunflowers would try to help ailing salmon populations.
We also looked at the unusual collaboration of agricultural interests, cities, water agencies and environmental justice advocates that found common ground on an ambitious plan to deal with the vexing problem of salt and nitrates that seep into key groundwater basins of the Central Valley. And 2018 was a year for bond measures to fund a variety of water resource improvements in California. Voters approved one, but another one sank at the polls.
There were still other stories: Urban water users are stretching an acre-foot of water further these days, and an effort under way in Southern California is trying to give the homeless a voice in assessing their water needs.
People with things to say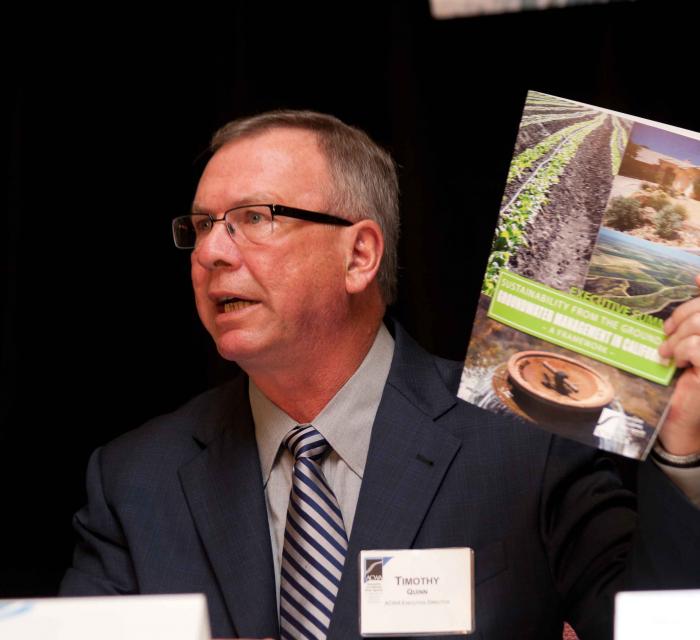 Tim Quinn, the longtime executive director of the Association of California Water Agencies, retired at the end of 2018, but not before talking with Western Water's Gary Pitzer about "adversarialists," the importance of collaboration and his unshakable hope for solving the state's tough water issues. Quinn has the vantage point of having seen — and been a key player in — a lot of major California water issues since he began his water career 40 years ago as a young economist with the Rand Corporation. He later rose to assistant general manager at Metropolitan Water District of Southern California before joining ACWA.
California Water Commission Chairman Armando Quintero talked in June about the lessons that could be drawn from the commission's effort to allot $2.7 billion for water storage projects from the 2014 Proposition 1 water bond. And E. Joaquin Esquivel, wrapping up his first year as the public member of the State Water Resources Control Board, spoke with us in March about Salton Sea restoration efforts (he's a Coachella Valley native), clean and affordable drinking water, and the tensions between state and federal governments in the age of President Donald Trump.
Finally, California has a new governor in 2019. We asked those who attended our Sept. 20 Water Summit to offer their thoughts on what Gov. Gavin Newsom's priorities should be. The responses were thoughtful — and in some cases amusing. (Whiskey, anyone?)