No Longer a 'Boys Club': In the World of Water, Women Are Increasingly Claiming Center Stage
WESTERN WATER NOTEBOOK: Since late 2017, women have taken leading roles at Reclamation, DWR, Metropolitan Water District and other key water agencies
The 1992 election to the United States Senate was famously coined the "Year of the Woman" for the record number of women elected to the upper chamber.
In the water world, 2018 has been a similar banner year, with noteworthy appointments of women to top leadership posts in California — Karla Nemeth at the California Department of Water Resources and Gloria Gray at the Metropolitan Water District of Southern California.
On the national level, Jayne Harkins was appointed in September to lead the U.S. Section of the International Boundary and Water Commission (IBWC) for the United States and Mexico. And in July, Amy Haas was named executive director of the Upper Colorado River Commission, the first woman to hold that title in its 70-year history. They followed Brenda Burman's appointment in late 2017 to become the first female commissioner of the U.S. Bureau of Reclamation in its 116-year history.
Women have had their hands in water issues for a long time, but their presence has been spotlighted by those key appointments and the understanding that in what's traditionally been a male-dominated field, women are seizing the opportunity to contribute to the discussion and have their voices heard.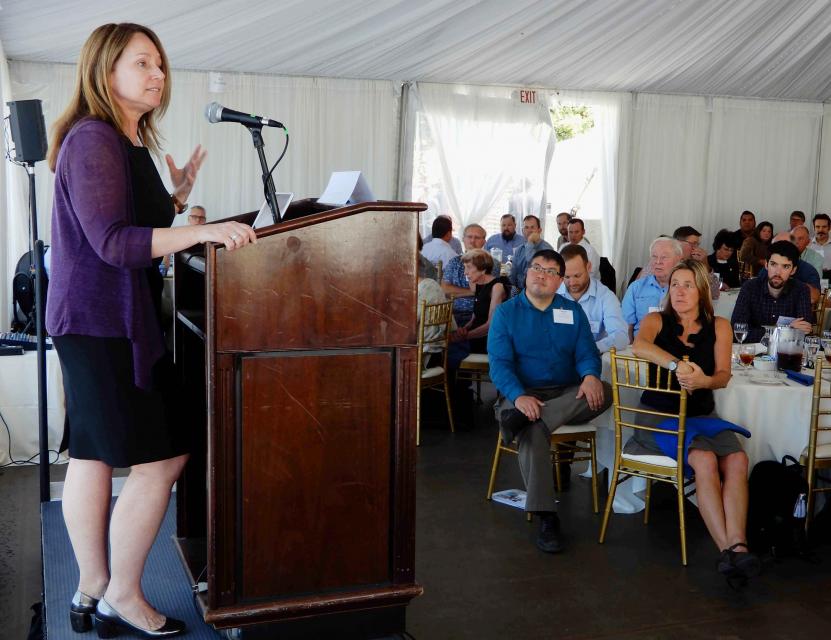 "Since 2001, when I arrived in California, I've met so many great women doing impactful work at the local, state and national levels, both in agencies and in the nonprofit and business sectors," said Ellen Hanak, director of the Public Policy Institute of California's Water Policy Center. "What's really striking now is how many women are in leadership positions — a trend I hope to see continue."
Women engaged in water policy issues say their work is a tribute to those who entered the field previously.
"There is a trend of more women going into the field of water policy/law because of a sustained effort by women who have pioneered going into this field to reach back and pull more women with them," said Kim Delfino, California program director with Defenders of Wildlife and former California Water Commission member. "I think that the trajectory has been always pointed toward an increase in women coming into this field. It is now more noticeable because the numbers have finally added up to a more substantial showing. Further, social media makes it easier to communicate and show the numbers of women in the field of water."
Incoming MWD Chair Gloria Gray, whose association with water began in 2006 when she joined the West Basin Municipal Water District, has the distinction of being the first African-American and second woman to chair MWD's board. She begins her two-year term as chair Jan. 1.
"I am honored that the board selected me as chair," said Gray, a retired Los Angeles County health care administrator. "Yes, I am African-American, but I feel that I am also a very positive woman and that I have the experience to do my job. I've taken the time to learn the industry and have been engaged in issues from different levels."
In 2009, Gray was appointed by the Los Angeles County Board of Supervisors to serve on the county's Water Quality Community Task Force to review programs and policies and funding options to clean up polluted waterways and watersheds. She was the first African-American woman elected to the West Basin board of directors and the first woman and African-American to serve on the Delta Stewardship Council.
Outgoing MWD Chair Randy Record called Gray a trusted colleague who has provided him with "meaningful insight and perspective."
"She is the right person at the right time to lead Metropolitan given her background," he said. "I have no doubt she will be a great chair and I look forward to continuing to serve with her."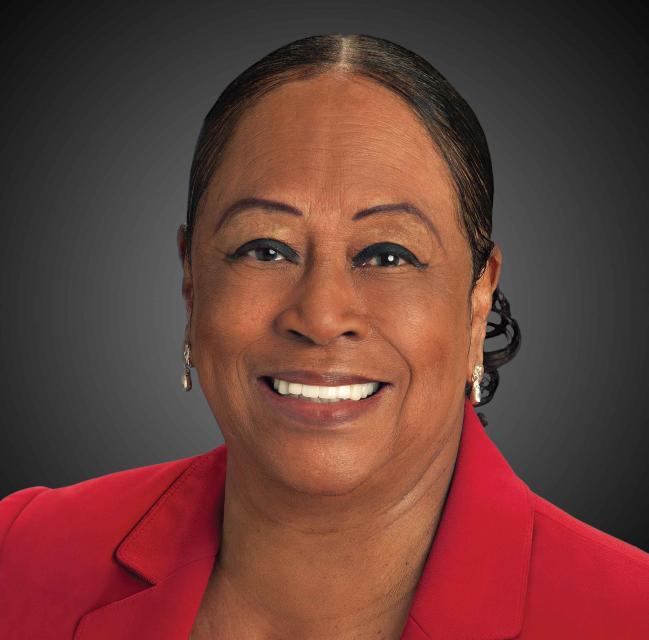 Gray said there has been greater inclusivity at MWD since she joined in 2009. Eleven of MWD's 38 board members are women.
"I believe we have more women on the board now than we've ever had and I think it does make a difference," she said. "I think diversity is very important, whether it's gender or other types."
There is a long legacy of women in California water, including Assemblywoman Pauline Davis, California's "First Lady of Water" who served between 1953 and 1976, and Jean Auer, the first woman appointed to the State Water Resources Control Board, who served from 1972 to 1977. Three of the five members of the present State Water Board are women, including Chair Felicia Marcus.
In a recent interview, Tim Quinn, outgoing executive director of the Association of California Water Agencies, recalled the lessons learned under one of his mentors, Lois Krieger of Riverside, the first woman elected chair of the MWD board and first woman president of ACWA.
"Lois was, 'You Met guys have to stop having so much hubris, you need to learn how to be a statesman and how to get along with people,'" he said.
Quinn, who is retiring after 40 years in water, said: "We are seeing a greater diversification, but we need to accelerate it."
"I've got a lot of women on my board of directors and the substantial majority of my senior managers are women," he said. "The industry has been diversifying, but I'm not arguing that we are where we need to be."
Collaboration and Inspiration
Part of the motivation for women to stake their own place in the water world is the perceived need to break the mold typified by many industry conferences stacked with male participants and panelists. Last year saw the inaugural California H2O Women Conference in Santa Barbara that aimed to steer the discussion of water issues from a different perspective.
"Our mission statement for the conference is that we want to bring women together to educate each other, to collaborate and to inspire each other," said water lawyer Stephanie Hastings, a co-founder of the conference. "We also think that one thing our conference attendees have in common is they may be underrepresented in the way we have felt in our professional development and it would appear … that is the case for most women in the industry."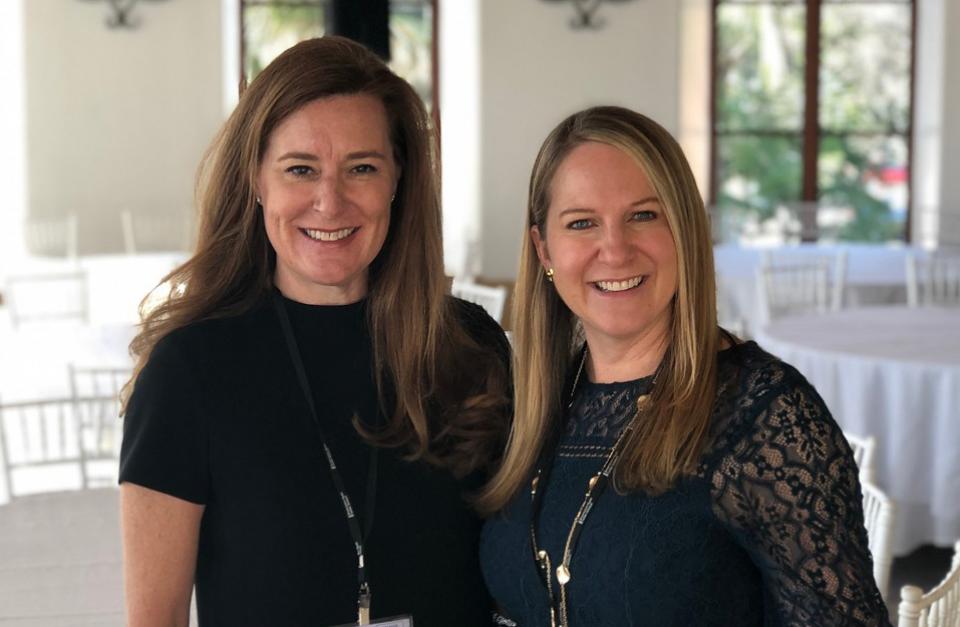 Hastings, who launched the conference with her colleague Amy Steinfeld with Brownstein Hyatt Farber Schreck in Santa Barbara, said the conference was the first time that women got together in a forum in which only women were present to talk about water issues.
"It was a water-oriented conference, but at the same time the speakers were wrestling with this very question — is there something unique or inherently female that may be offered to the water community in a way that's beneficial?" she said. "There was discussion about collaboration, but many women were also quick to point out that they are just as tough negotiators as men are and that it's simply a difference in perspective on the importance of water issues."
Hastings, who began her career in 1996 and was one of the first female shareholders at her firm, said during her first decade of her career it was not uncommon for her to be the only woman in a meeting, a courtroom or at a conference.
"At the time I accepted it as being just, 'that's the way it is in the water space,'" she said.
"When I started, there were meetings where I was the only woman in the room or one of maybe two or three women in the room. It felt more like a boys club in which I was an outsider."
Kim Delfino, California program director with Defenders of Wildlife and former California Water Commission member
Women abound today in a variety of professional and leadership positions in the water sector, but such was not always the case.
"When I started, there were meetings where I was the only woman in the room or one of maybe two or three women in the room," Delfino said. "It felt more like a boys club in which I was an outsider."
Steinfeld, who began practicing law in 2005, said she believes the increase of women's influence in water coincided with the realization that creative solutions such as regional integrated management plans, recycling, desalination and conservation were the keys to address the reliability of California's water supplies and its aging infrastructure.
"The diversification we started to see in water supplies coincided with women entering the space and adding and collaborating to this effort in a way that hadn't been done before," she said.
Steinfeld noted that the selection of Nemeth, Burman, Marcus and Jennifer Pierre (named last year as general manager of the State Water Contractors) has inspired young women and helped to boost their ranks in water-related careers and leadership roles.
"For me, my inspiration during law school was meeting Gale Norton, the first female Secretary of the Interior," Steinfeld said. "I think today many young women feel the same way about the incredible women at the helm of the state and federal water agencies."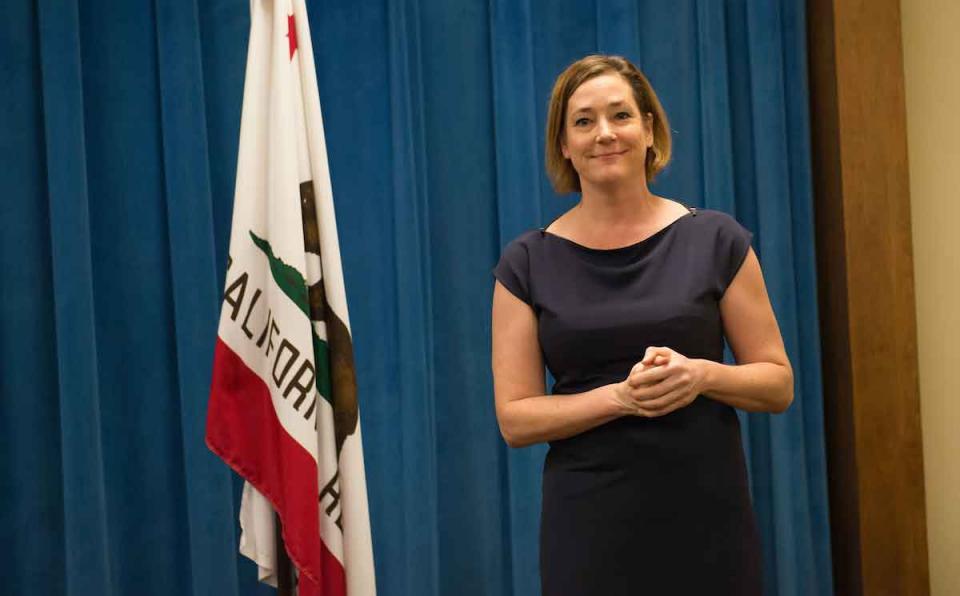 A glance around the water sector reveals a bevy of women working on the complex technical aspects associated with important topics such as water quality, habitat restoration and groundwater.
"There are more women in science in general, and since water has become an emerging topic that people are significantly concerned about, more and more female students and professionals in the science, technology, engineering and math fields have focused their studies or work on water issues," said Leslie Grijalva, environmental protection specialist with the International Boundary and Water Commission.
A Gender Disparity?
There is evidence that differences exist in the way men and women think about water. A recent survey by Texas A&M University found that even though men and women in the United States experience water use in about the same way (as opposed to those in developing countries), there are "subtle but consistent" gender disparities in attitudes toward water.
Presented with 11 categories of water issues, women reported greater average concern than men regarding water loss, climate change, affordability and conservation.
Writing about the matter in his Oct. 16th blog, Manny Teodoro, associate professor at Texas A&M, noted that while he's "always been a bit skeptical about the idea that water is a 'gendered' issue in the United States," the results of the survey were surprising.
"The differences [in level of concern] aren't huge in absolute terms … but the consistency is striking," he wrote.
Gray with MWD said while both genders want public policy results, regardless of the issue, women look at those issues differently than men.
"I think we are a little more inclusive," she said. "We reach out more; we're more collaborative. We are more transformational. Men probably are more transactional. They see the issue and look for the result."
Adding New Perspectives to the Conversation
Much has been made about the need to encourage more young women to make careers in the science and math fields and IBWC's Grijalva, for one, said the effort is paying off.
"What's really striking now is how many women are in leadership positions — a trend I hope to see continue."
Ellen Hanak, director of the Public Policy Institute of California's Water Policy Center.
"There are more and more female students in the science, technology, engineering and math fields every year," she said. "When I was a college student, the makeup of the class was fairly even, although there were slightly more male students, but there has been a slight increase in the number of female students now in all of the science, technology, engineering and math subjects."
The drive for inclusivity in water goes beyond simply expanding the number of women participants, said Steinfeld, the water lawyer.
"Most of the water industry in California has traditionally been male-dominated, but also dominated by white males. And one of our other goals would be to encourage minorities and also millennials with new perspectives to join this industry, because the problems, especially with climate change, they are so massive, we are going to need all types of perspectives to add to the conversation," she said.
Delfino, who credited the many people — men and women — who have offered her support and encouragement along the way, said the entry of more women into the water sector will help draw even more to the field.
"I believe that as more women enter into the field and as women continue to move into positions of power, it will continue to open the door wider for more women to join," she said. "These young women can look at these leaders and see themselves in the future."