Layperson's Guide to Water Recycling
Updated 2013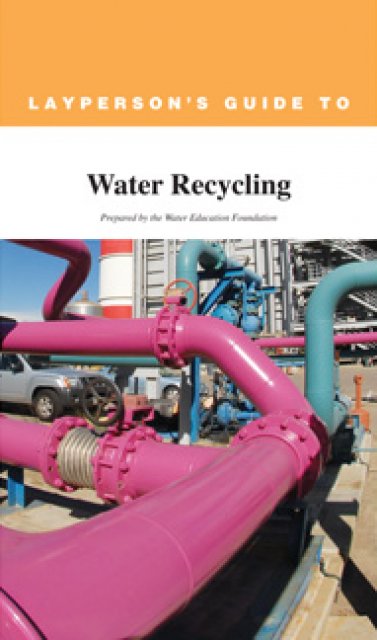 As the state's population continues to grow and traditional water supplies grow tighter, there is increased interest in reusing treated wastewater for a variety of activities, including irrigation of crops, parks and golf courses, groundwater recharge and industrial uses.
The 24-page Layperson's Guide to Water Recycling provides an overview of the history, treatment, legislation, financing, projects and challenges of water recycling in California.
Sections profile the varied uses of recycled water; the use of recycled water for indirect potable purposes; the challenges of gaining public support for the broadened recycled water use and concerns about emerging contaminants.
Order in bulk (25 or more copies of the same guide) for a reduced fee. Contact the Foundation, 916-444-6240, for details.