Learn About a Range of Solutions to Persistent Water Scarcity on Central Coast during Edge of Drought Tour August 27-29
Early-bird tickets end July 29th for this new tour through water-challenged Santa Barbara region; tour starts and ends in Burbank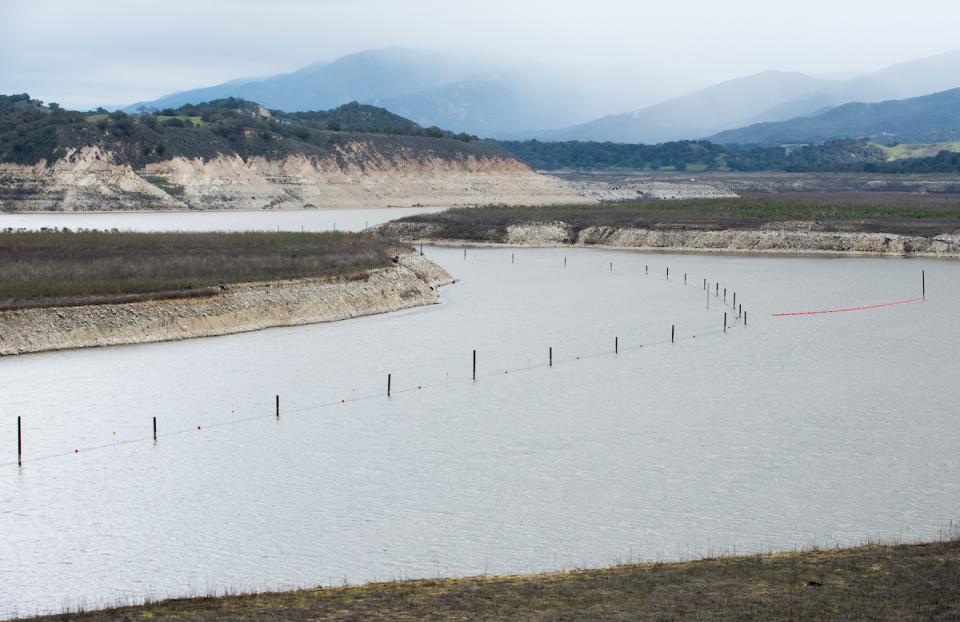 Despite Santa Barbara County's decision to lift a drought emergency declaration after this winter's storms replenished local reservoirs, the region's recovery often has lagged behind much of the rest of California due to the nature of its watershed.
Our new Edge of Drought Tour Aug. 27-29 explores this connection between the area's distinctive hydrology and the lurking threat of drought with an up-close look at water projects and programs across the southern Central Coast.
We will examine the portfolio approach being applied to the challenges of limited surface and groundwater supplies by several local agencies as they work to build drought resilience for the future. We'll also learn firsthand about the effects of the 2017 Thomas Fire on local water infrastructure and the impacts of the subsequent debris flows on water quality.
Planned stops Include:
Pyramid Lake
Freeman Diversion Dam and fish ladder
Ojai Valley groundwater recharge site
Lake Casitas
Santa Barbara desalination plant
Atmospheric river observatory
Lake Cachuma
Twitchell Reservoir
Cambria water reclamation facility
Lopez Lake
Carpinteria Seal Sanctuary
Join us for this 2 1/2-day tour through a scenic but challenged California landscape prone to drought, mudslides and wildfire. The tour starts at 1 p.m. at the Burbank Airport Aug. 27, and ends at the airport on Aug. 29, with overnight stays in Ventura and Paso Robles. You can take advantage of our "early bird" discount for a little while longer by registering before July 29th!
Click here for information on all our 2019 tours, and contact Programs Manager Nick Gray via email or at 916-444-6240 with any questions.