Yuba Accord and Yuba River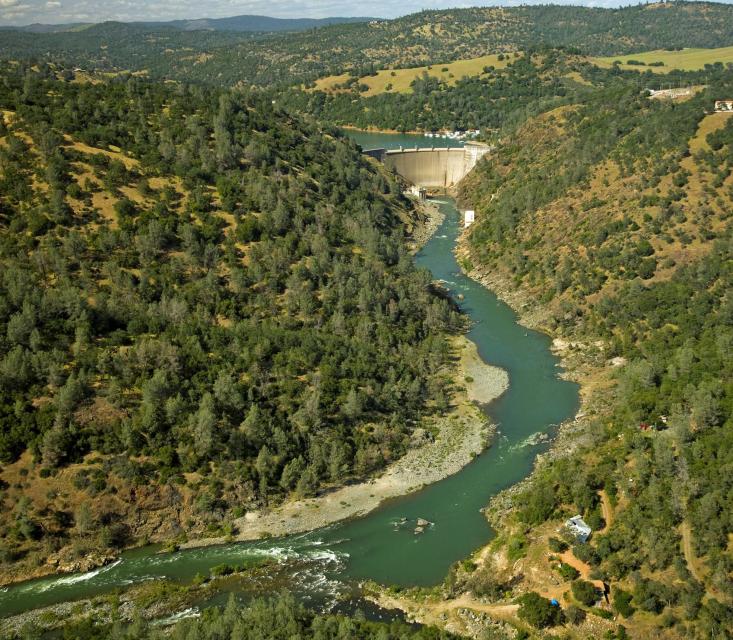 The Yuba Accord is a landmark agreement that balances the interests of environmental groups, agriculture, water agencies and hydroelectric operators relying on water from the Yuba River. A tributary of the Feather River, the Yuba is located north of Sacramento.
Pieced together after two decades of lawsuits, the Yuba Accord allows for fresh water flows to support native fish while also providing water for hydropower, transfers and irrigation. The Accord took effect in 2008 after two years as a pilot project.
The controversy dated back to the 1960s. At that time, the construction of the New Bullards Dam on the lower Yuba near Marysville generated hydropower, helped with flood control and provided water to local growers. However, it also put native fish populations such as Chinook salmon at risk.
In response, environmental groups started filing lawsuits in the 1980s. The case went to the California State Water Board, which helped mitigate the dispute.
Resolved as the Yuba Accord, the agreement has three main components:
Fisheries Agreement; allows for variable fish flows to benefit wild fish such as salmon and steelhead
Water Purchases Agreement; serves as a long-term water transfer program to other California communities and includes 60,000 acre-feet annually for the Sacramento-San Joaquin Delta
Conjunctive Use Agreements; provides water to local farmers
Taken together, the three parts of the Yuba Accord are recognized as an innovative way to meet the needs of multiple interest groups. The Accord is set to last until 2016, though it could be extended.
As is stands now, water transfers under the Water Purchase Agreement are scheduled to be provided through Dec. 31, 2015. From 2016 and through 2025, a minimum of 20,000 acre-feet per year are to be provided. Any transfer quantity more than 20,000 acre-feet per year will be negotiated among the parties to the Water Purchase Agreement. These post-2016 transfers will be subject to review by the State Water Resources Control Board and will comply with any new Federal Energy Regulatory Commission or water right permit conditions.