Colorado River Aqueduct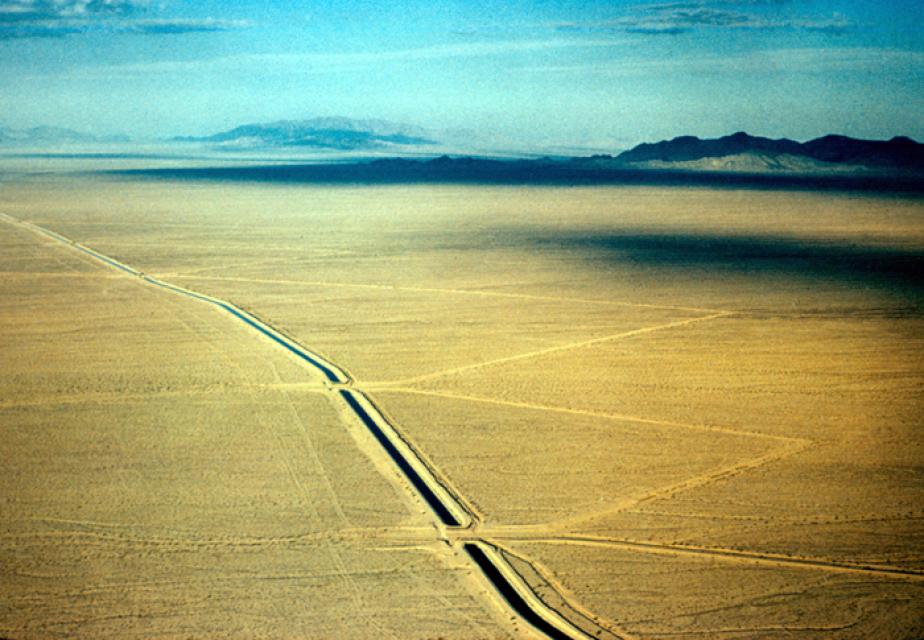 The Colorado River Aqueduct, a 242-mile-long channel completed in 1941 by the Metropolitan Water District of Southern California, carries water from the Colorado River to urban Southern California. The aqueduct is one of three conveyance systems of imported water to Southern California, the other two being the California Aqueduct and the Los Angeles Aqueduct.
Water is taken out of the Colorado River at Lake Havasu — a reservoir at the California/Arizona border — to Lake Mathews in Riverside. The Aqueduct's construction was approved in 1931, financed with $220 million in voter-approved bonds. It employed 30,000 people during eight years throughout the Great Depression. The aqueduct — which can be thought of as a man-made river — is capable of transporting 1 billion gallons of water daily to Southern California's urban regions, according to the Bureau of Reclamation.
Watch a video flyover of the Colorado River Aqueduct here.
The aqueduct includes 92 miles of tunnels, 63 miles of concrete canals, 54 miles of concrete conduits, 29 miles of siphons and five pumping stations. Using electricity generated from Hoover Dam, Parker Dam and other sources, pumps lift water over 1,600 feet so the aqueduct can carry it across vast deserts, contributing to the growth of cities in Southern California.
Today, the aqueduct has the capacity to deliver more than 1.2 million acre-feet of water each year. Its operation is dictated by the Law of the River, the many compacts, federal laws, court decisions and decrees, contracts and regulatory guidelines that regulate use of the Colorado River.
The Colorado River Aqueduct is listed nationally as one of the American Society of Civil Engineer's Seven Modern Civil Engineering Wonders.