Take the Pulse of the 'Lifeline of the Southwest' on the Lower Colorado River Tour
Join us March 11-13 to explore how some farming regions may be affected by water delivery cuts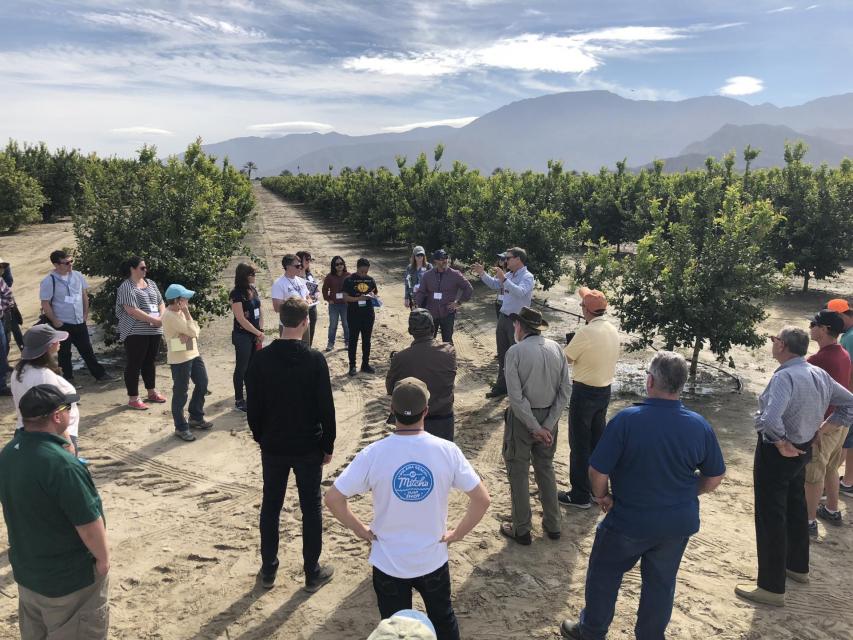 As our Lower Colorado River Tour weaves its way downstream from Hoover Dam March 11-13, participants will learn about the important role the river's water plays in the three Lower Basin states of Nevada, Arizona and California, and how it helps to sustain their cities, wildlife areas and farms.
Nearly 5.5 million acres of farmland in the river's basin rely on the 'lifeline of the Southwest' to grow a wide variety of crops.
The highest priority water rights on the river are held by agricultural users, including the most senior right belonging to Palo Verde Irrigation District in southeastern California. But a chronic drought has dropped water levels in Lake Mead and Lake Powell — the river's largest reservoirs — so reservoir storage levels and recent changes in water allocation rules will be topics of discussion throughout the tour. Participants will hear firsthand from farmers and water managers in the major agricultural regions of the Palo Verde, Imperial and Coachella valleys about how they manage their water supplies from the river to grow broccoli, lettuce, melons, alfalfa, barley, cotton, grapes and dates.
Click here for more information and to register for the tour.
This three-day, two-night tour begins in Las Vegas on March 11 and ends at California's Ontario International Airport on March 13. You also have the option of starting the tour March 10 in Ontario, where you can catch a ride on the tour bus to Las Vegas. Just choose the "California Option" when registering.
Today is the last day of our "early bird" discount ticket. Early bird pricing is available for all 2020 tours up to six weeks before the tour start date. Click here to register for the Lower Colorado River Tour.
Contact Programs Manager Nick Gray via email or at 916-444-6240 with any questions.