Get a 'Hard Hat' Tour of Hoover Dam and Visit Lake Mead on Lower Colorado River Tour
Experts offer updates on latest reservoir conditions and forecasts during March 11-13 tour; Early bird prices end soon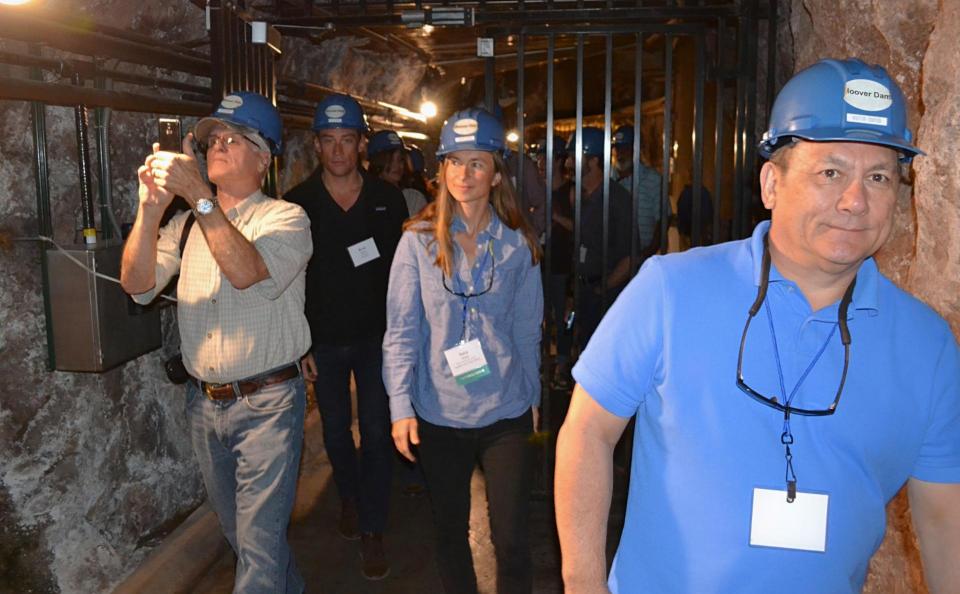 Go deep inside Hoover Dam, one of the nation's most iconic structures, during a special "hard hat" tour as you learn about one of the nation's largest and most managed rivers during our Lower Colorado River Tour March 11-13.
You'll pass through elevators and doors that are closed to the public as Bureau of Reclamation managers give you an inside look at the dam's operations. Highlights include walking inside the 2,080-megawatt hydropower plant, traversing interior service passages and inspection tunnels, and seeing architectural designs of a past era. Afterward, you will have an opportunity to explore the expanded visitor center and walk the top of the dam for an unforgettable view before getting the latest hydrology update on Lake Mead's levels and operations.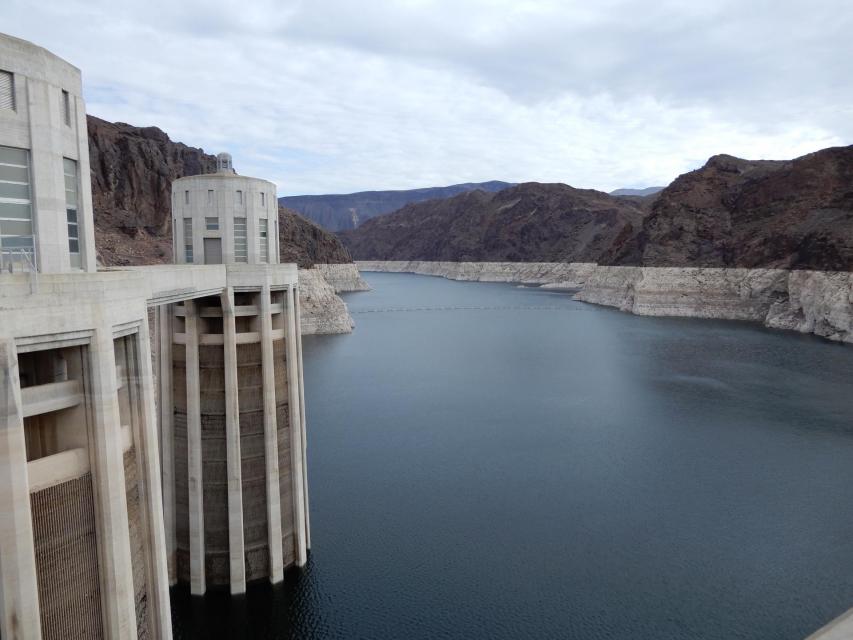 Despite a good 2019 snowpack that helped give the reservoir its best water level rise in a decade, Arizona and Nevada still had to absorb the first-ever mandatory water delivery cuts under recently finalized drought contingency plans.
As the tour weaves along the Colorado River, participants will see and learn about the important role water from the river plays in the three Lower Basin states of Nevada, Arizona and California, and how it helps to sustain their cities, farms and wildlife areas.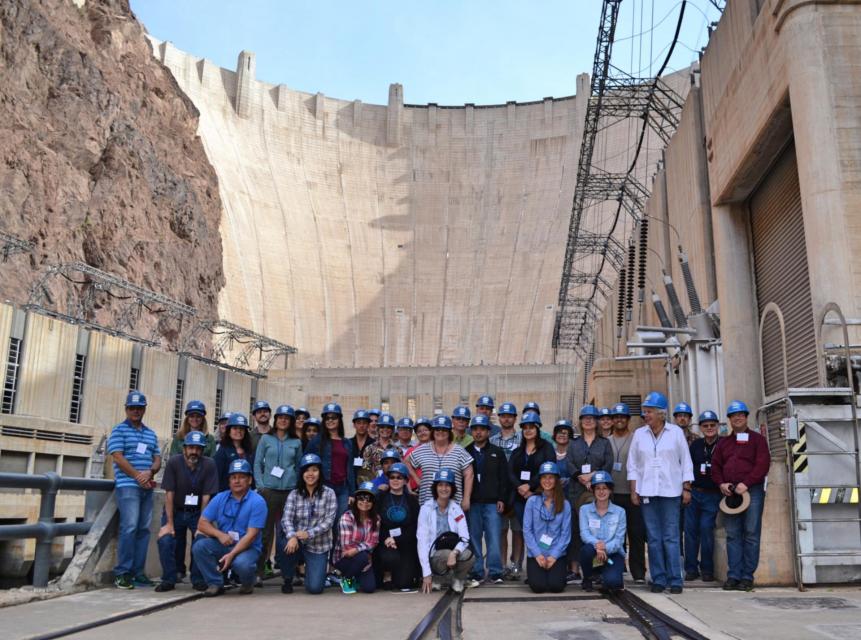 Water allocations, reservoir storage levels, water conservation, urban water supply, endangered species and more will be covered during this fun and educational tour. Click here for more information and to register for the tour.
This three-day, two-night tour begins in Las Vegas on March 11 and ends at California's Ontario International Airport on March 13. You also have the option of starting the tour March 10 in Ontario, where you can catch a ride on the tour bus to Las Vegas. Pick the "California Option" when registering.
Take advantage of our "early bird" discount and register by Jan. 29. Early bird pricing is available for all 2020 tours up to six weeks before the tour start date. Click here to register for the Lower Colorado River Tour.
Contact Programs Manager Nick Gray via email or at 916-444-6240 with any questions.