New Experience Announced for Lower Colorado River Tour: Topock Gorge Boat Trip
Explore Natural Wonders and Ecological Challenges Firsthand March 11-13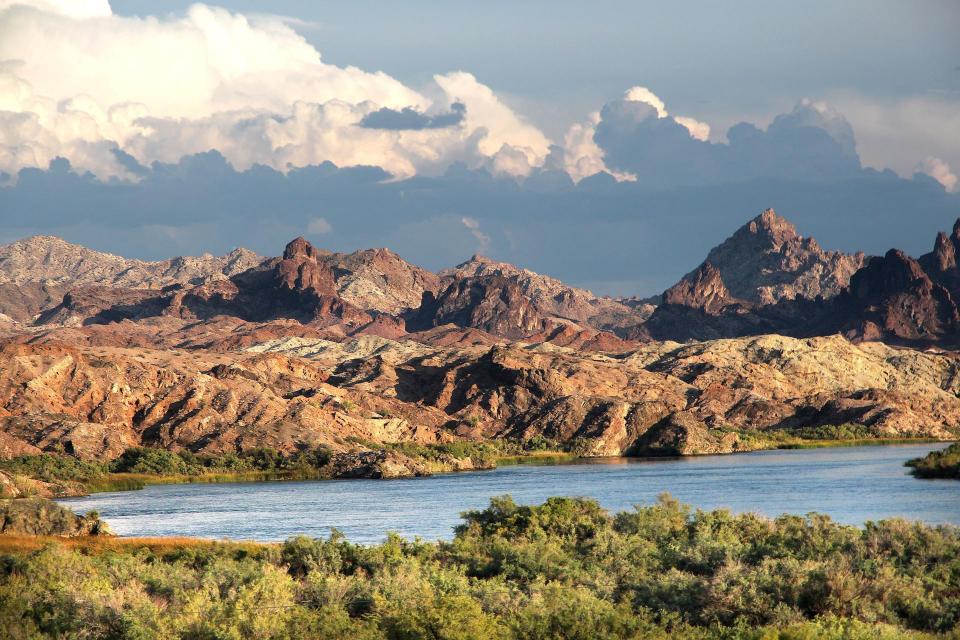 For the first time, participants on the Foundation's Lower Colorado River Tour will enjoy a scenic journey on the river through portions of the Havasu National Wildlife Refuge, including Topock Gorge and the Havasu Wilderness Area.
Seating is limited for the March 11-13 tour, so register here to ensure your spot!
Our annual Lower Colorado River tour explores the critical role the river's water plays in the three Lower Basin states of Nevada, Arizona and California, and how it helps to sustain their cities, farms and wildlife areas.
During the boat trip that stretches about 25 miles through the refuge, participants will have the chance to see amazing geologic formations, 3,500-year-old Native American petroglyphs and possibly bighorn sheep, wild burros and coyotes roaming in the hills.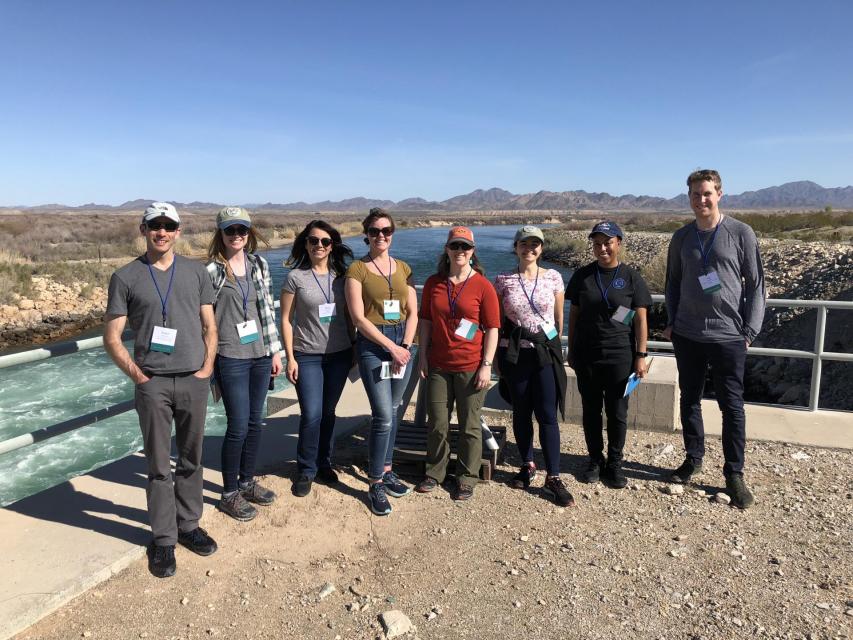 Other stops during the tour will highlight ecological challenges in the Lower Basin and the work being done to address them. The Bureau of Reclamation's Lower Colorado River Multi-Species Conservation Program has several projects along the route, and the tour will include a visit to the Yuma East Wetlands, where 380 acres of marsh, mesquite and cottonwood-willow habitat have been restored in partnership with the Fort Yuma Quechan Indian Tribe.
We'll also visit the Salton Sea, California's largest inland body of water and an important stop on the Pacific Flyway, to learn about restoration efforts, including the Red Hill Bay Restoration Project. A joint effort between the U.S. Fish and Wildlife Service and Imperial Irrigation District, the project aims to decrease the amount of exposed playa around the shrinking Salton Sea while also creating over 500 acres of shallow marine habitat for migratory waterfowl.
Click here for more information and to register for the tour.
This three-day, two-night tour begins in Las Vegas on March 11 and ends at California's Ontario International Airport on March 13. You also have the option of starting the tour March 10 in Ontario, where you can catch a ride on the tour bus to Las Vegas. Just choose the "California Option" when registering.
Contact Programs Manager Nick Gray via email or at 916-444-6240 with any questions.