Persevering in a Year of Change and Challenges
A letter of thanks from the Water Education Foundation's Executive Director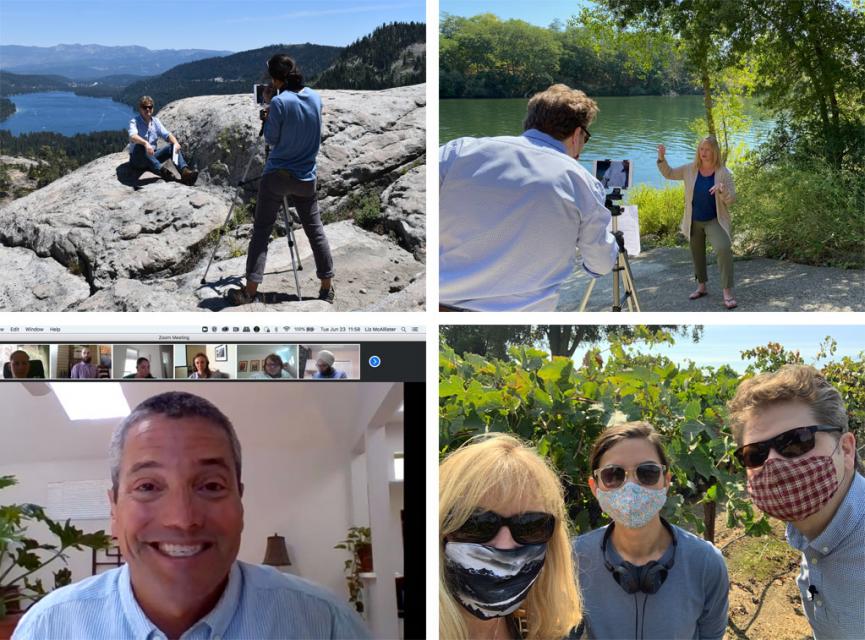 As we wind down to Thanksgiving and look back on this challenging year, feelings of gratitude well up.
We are grateful most of all for the health of our team at the Water Education Foundation. And we are especially grateful for those who supported us along the way, allowing our talented team to pivot in-person educational opportunities about California's most precious natural resource into virtual experiences.
Indeed, we persevered as we also mourn the loss of 14 percent of fellow nonprofits across the state that shut their doors for good. And yet, it's still been a tough year for us and many nonprofits that are working to enrich the fabric of California for its residents.
If you find our programs valuable, please consider supporting our mission: To inspire understanding of water and catalyze critical conversations to build bridges and inform collaborative decision-making.
This past year, our small but mighty team:
All this and we also had some fun by launching an Instagram page and hosting a water trivia night simultaneously on Twitter and Facebook. We will probably use just one platform next time. ;)
If you feel our programs are valuable, please donate to help our mission endure.
We would be beyond grateful!
Wishing everyone has a safe and healthy holiday season!