California Water Rights, History and Groundwater Among Water 101 Workshop Topics
Jump on the bus for an optional watershed tour the next day
Don't miss a once-a-year opportunity at our Water 101 Workshop to get a primer on California's water history, laws, geography and politics.
One of our most popular events, the annual workshop will be hosted at McGeorge School of Law in Sacramento on Thursday, Feb. 23. California's water basics will be covered by some of the state's leading policy and legal experts, and participants will have an opportunity to engage directly with the guest speakers during Q&A sessions.
Featured Workshop Topics:
Water geography, history & hydrology, along with an overview of California's major water infrastructure projects, wild & scenic rivers, flood management & alternative supplies
Water rights system, including riparian, appropriative, tribal & groundwater rights, along with requirements for reasonable & beneficial use of water & the impact public trust law has on how water is managed
Regulatory framework for managing water; agencies & their respective roles at the state & federal level
Groundwater, its importance in the state's water supply, its history of use & overuse & the Sustainable Groundwater Management Act
Legislative process, tips on how the public can participate as well as current & future water issues & priorities for the California Legislature
Who should attend:
The workshop serves as a good refresher for more veteran water professionals and a great statewide introduction for others. Participants will come away with a deeper understanding of California's most precious natural resource.
It is geared toward new water district directors, water resource industry staff, engineering and environmental firm personnel, city council members, county supervisors, legislators, legislative staff, press, advocates, attorneys, environmentalists and public interest organizations.
Optional Watershed Tour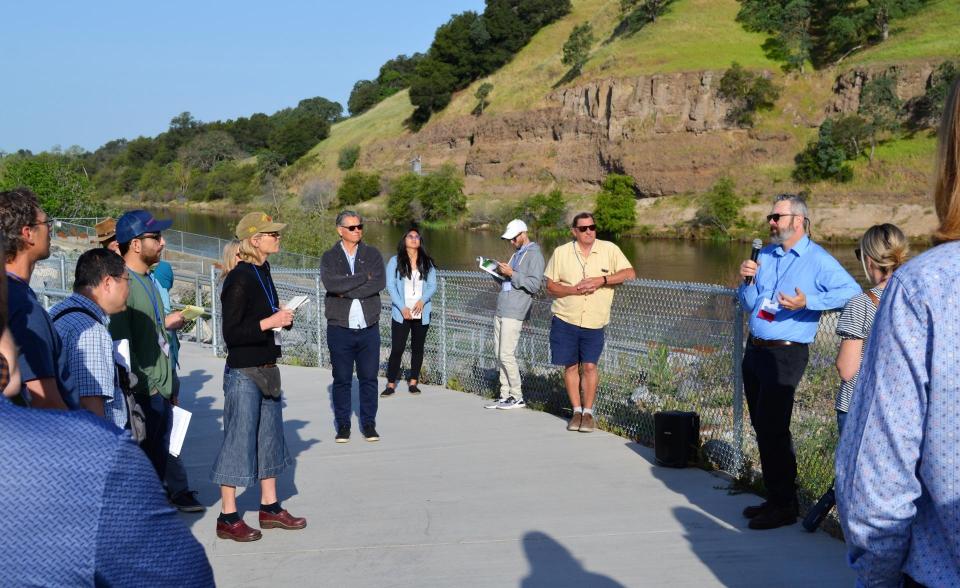 Attendance at the workshop also includes the option of participating in a daylong 'watershed' journey on Friday, Feb. 24, that will take you from the foothills of the Sierra Nevada, along the American River and into the Sacramento-San Joaquin Delta. The tour includes a lunch cruise on the Sacramento River from the confluence of the American River to the community of Freeport, "Gateway to the Delta."
Led by Foundation staff and featuring a host of other water experts, the tour will also include a firsthand look at efforts to better handle the effects of climate change through a "Supershed Approach" that stretches from the headwaters to the valley floor.
Featured Tour Topics:
Forest health & high-elevation reservoirs
Updated reservoir-operation strategies
Salmonid migration & fisheries health
Groundwater recharge & conjunctive use
'Super-shedding' a watershed against climate change
Sacramento-San Joaquin Delta water quality & water supply reliability
Importance of the Delta ecosystem to migratory birds
Delta agriculture & legacy communities
How to register:
Seating is limited for both the workshop and the tour, so reserve your spot today! For more details and registration information, visit our Water 101 Workshop page.