New California Law Bolsters Groundwater Recharge as Strategic Defense Against Climate Change
WESTERN WATER NOTEBOOK: State Designates Aquifers 'Natural Infrastructure' to Boost Funding for Water Supply, Flood Control, Wildlife Habitat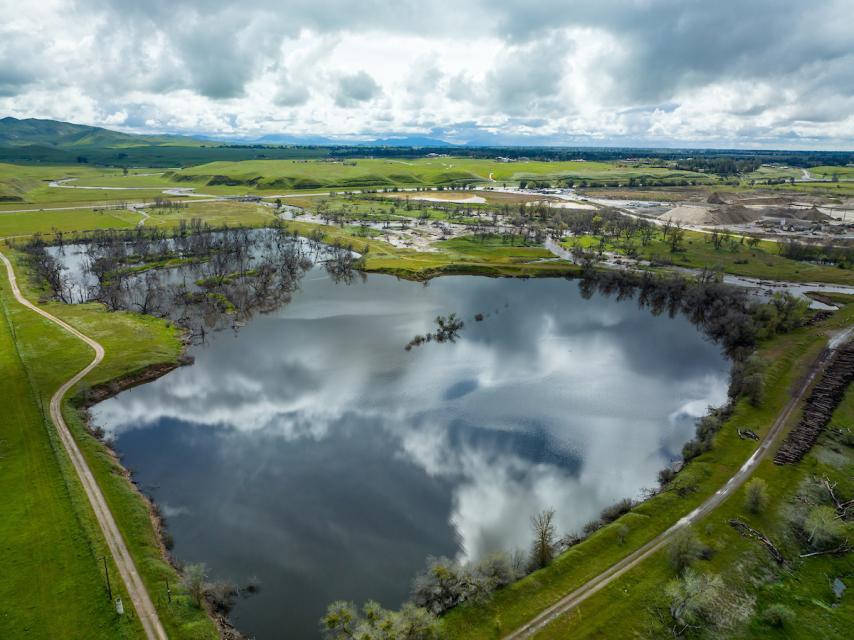 A new but little-known change in California law designating aquifers as "natural infrastructure" promises to unleash a flood of public funding for projects that increase the state's supply of groundwater.
The change is buried in a sweeping state budget-related law, enacted in July, that also makes it easier for property owners and water managers to divert floodwater for storage underground.
The obscure, seemingly inconsequential classification of aquifers could have a far-reaching effect in California where restoring depleted aquifers has become a strategic defense against climate change — an insurance against more frequent droughts and more variable precipitation. The state leans heavily on aquifers, drawing about 40 percent of its water supply from the ground during an average water year and up to 60 percent during dry years.
More than $1 billion in state funds could become available to a wide range of projects that replenish groundwater, including flood control improvements and wetlands restoration, according to the Planning and Conservation League and the conservation nonprofit River Partners, which pushed for the designation.
"We're not talking about [funding] one thing at a time anymore — flood control or recharge or improving wetlands — but now everything."
~Judy Corbett, Planning and Conservation League board member
"There's no question this is a critical step," said Judy Corbett, a board member of the league. "We're not talking about [funding] one thing at a time anymore — flood control or recharge or improving wetlands — but now everything."
The new law also positions local water managers and nonprofit groups to potentially tap Proposition 1 funds – a 2014 statewide bond that dedicated $7.5 billion for water projects – and a sweeping climate resilience bond that Gov. Gavin Newsom and lawmakers are planning for the 2024 statewide ballot.
In the world of environmental policymaking, "natural infrastructure" refers to natural landscape features that provide concrete benefits to the public and to wildlife. Wetlands and floodplains, for example, can slow and retain water to reduce flooding while filtering pollutants and providing habitat for fish and water birds.
Bringing Basins into Balance
Adding the designation to aquifers opens doors to a wider array of funding programs. Water suppliers and communities looking to replenish groundwater basins and jumpstart flood control improvements can now compete for state funds on more equal footing with projects to restore riparian forests, floodplains, coastal wetlands and other types of natural or green infrastructure.
Matt Hurley, who helps farmers in Fresno County balance their groundwater use, said the additional funding opportunities could help local water managers comply with California's Sustainable Groundwater Management Act.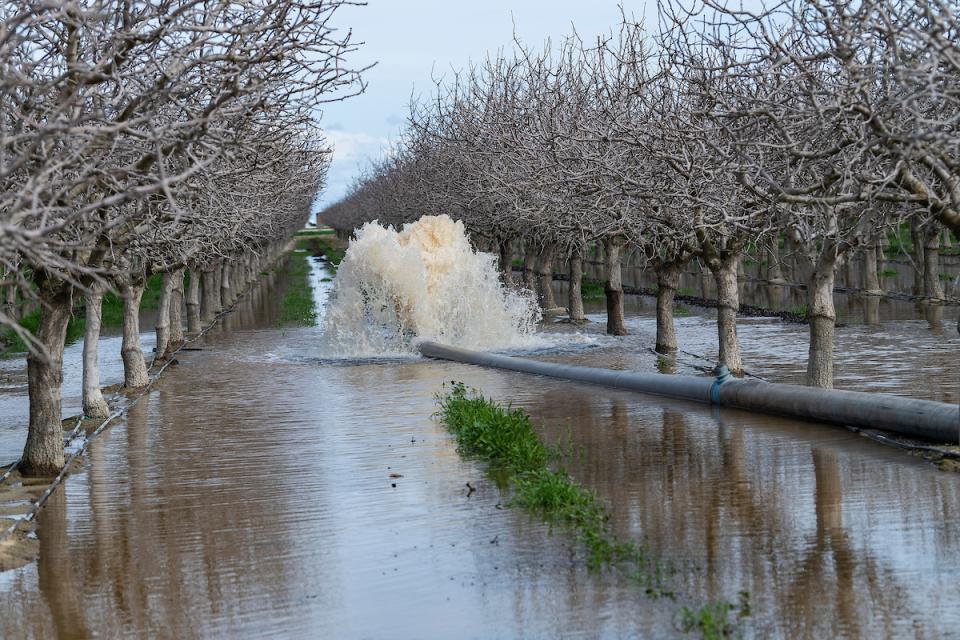 The 2014 law requires local managers of the state's most depleted aquifers – many of them in the San Joaquin Valley – to end overpumping and bring their basins into balance by 2040 or 2042.
"Clearly river and floodplain-related items are going to get more water in the ground," said Hurley, general manager of the McMullin Area Groundwater Sustainability Agency. "If we're trying to deal with groundwater overdraft by recharging to offset it, sure it would be helpful to provide more funds for [floodplain projects]."
In the past, putting water back into a California aquifer wasn't considered a public benefit under the state's resources code but rather a strategy water districts and growers used to protect their interests against drought.
Projects to expand floodplains or restore wetlands for wildlife habitat or flood control didn't qualify for state grants earmarked for recharging groundwater even though these improvements would help replenish water tables tapped for drinking water and irrigation.
Likewise, many groundwater recharge projects that coincidentally provide flood relief and bird and fish habitat missed out on state funds for environmental restoration and flood control.
Recasting Aquifers for Public Good
The solution, proposed by environmental groups, former Assemblyman Roger Dickinson and officials with the California Department of Water Resources, was to expand the state's view of natural infrastructure.
"This bill would add 'aquifers' to a list of examples of aquatic or vegetated terrestrial open spaces for purposes of this definition of natural infrastructure."
~Text of Senate Bill 122
Following a winter of historic snowfall and widespread flooding, lawmakers were eager to talk about ways to store more water underground.
In April, Assemblymember Steve Bennett, D-Ventura, proposed bringing aquifers under the umbrella of natural infrastructure in Assembly Bill 900, saying the expanded definition would increase state grant opportunities for a wider variety of recharge projects.
Bennett's proposal eventually ended up as a single sentence in Senate Bill 122, a 62-page "trailer" bill needed to implement the state budget for the 2023-24 fiscal year.
Ann Hayden, who promotes "climate resilient water systems" for the Environmental Defense Fund, applauded the change, saying it was far overdue for the state to invest in aquifers like it would a dam or irrigation canal.
"We're learning – far too late – that the aquifers need ongoing care and management," Hayden said in an email.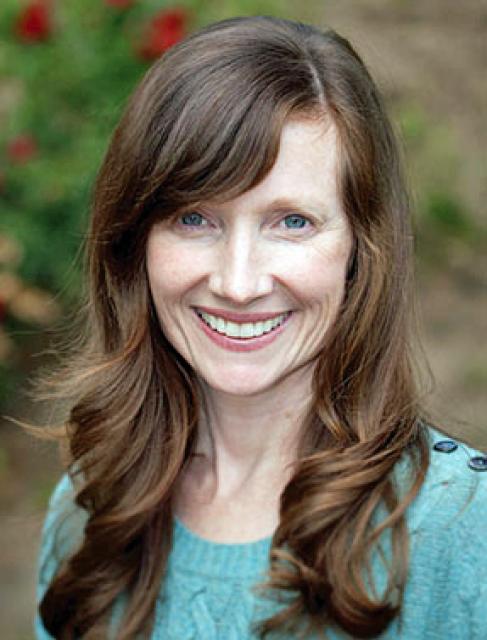 The move comes as California steps up efforts to protect its underground water supply.
Earlier this year, Newsom signed an executive order that temporarily allowed water managers and property owners to pull water from flooded streams and store it underground without a permit. The state estimates nearly 4 million acre-feet of water went back into aquifers this year, enough water to supply 11 million households for a year. The budget trailer bill extends the streamlined floodwater diversion rules through 2028.
The banner 2022-2023 water year created a flood of interest in groundwater recharge and inspired the relaxed regulations, said Paul Gosselin, California Department of Water Resources deputy director of sustainable groundwater management.
"This allows people to plan ahead, invest and start thinking about how to divert water if and when the next big atmospheric river event occurs," Gosselin said.
Capitalizing on 'Climate Resilience'
With aquifer replenishment now deemed a public benefit, more recharge projects are certain to come online before the next banner water year and increase the state's ability to corral floodwater.
The change in law also appears to be designed to help aquifer projects capitalize on a new "climate resilience" bond that is likely to land on the 2024 ballot.
"It's another tool in the box, it means there's more channels for funding."
~Charles Delgado, Sustainable Conservation's policy director, on designating aquifers as "natural infrastructure"
A bond proposal still pending in the Legislature includes hundreds of millions of dollars for groundwater-related projects and states "preference shall be given to natural infrastructure projects."
The decision to invest in aquifers mirrors a policy California adopted in 2016 when then Gov. Jerry Brown signed legislation that defined the upper mountain watersheds that are the source of water for the State Water Project and federal Central Valley Project as "integral components of California's water infrastructure."
A key function of the bill was to make source watershed restoration projects eligible for the same funding as other water collection and purification infrastructure, such as wastewater treatment plants.
Many California water experts cast the expanded natural infrastructure definition as a simple fix that will benefit farms, communities and ecosystems.
"It's another tool in the box, it means there's more channels for funding," said Charles Delgado, policy director at Sustainable Conservation, a California advocacy group.
"It's really important that we find ways to do projects that not only put water back into the ground," he said, "but shore up community drinking water supplies, address water quality issues and also safeguard the environment."