Drought, Climate Change and Groundwater Sustainability — Western Water Year in Review
WESTERN WATER NOTEBOOK: Our 2020 articles spanned the gamut from climate resilience and groundwater sustainability to ecosystem change and Colorado River science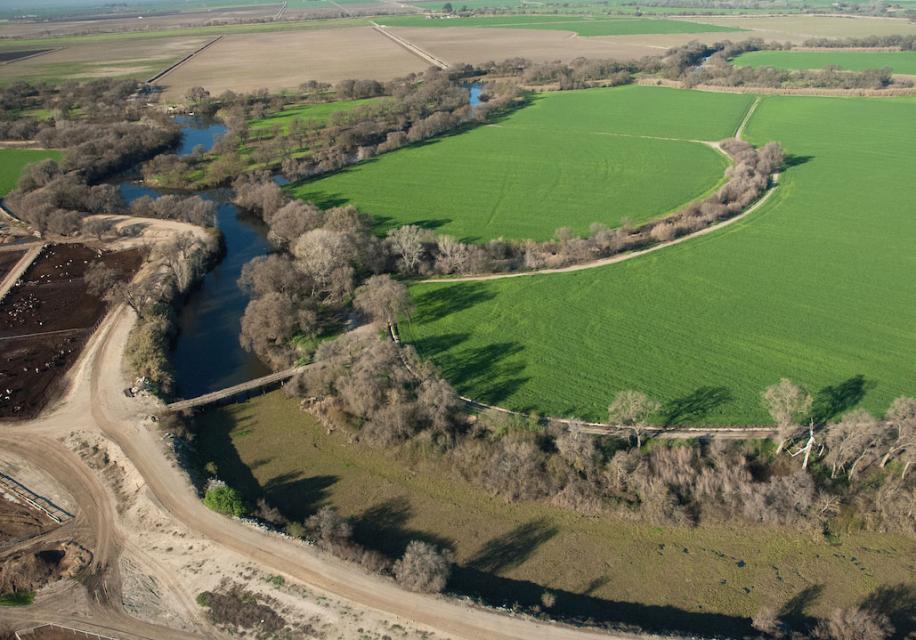 The ability of science to improve water management decisions and keep up with the accelerating pace of climate change. The impact to precious water resources from persistent drought in the Colorado River Basin. Building resilience and sustainability across California. And finding hope at the Salton Sea.
These were among the issues Western Water explored in 2020. In case you missed them, they are still worth taking a look at.
We're already planning a full slate of articles for 2021, a year that could see renewed headwinds from drought and climate change, a restart of voluntary agreement discussions in the Sacramento-San Joaquin Delta, and possibly more clarity on how the global coronavirus pandemic will affect water systems and their customers. For early next year, we're already working on a story exploring how two regions in the San Joaquin Valley are working in different ways to meet the requirements of the Sustainable Groundwater Management Act. You can sign up here to be alerted when new articles are published.
In the meantime, take a look at what we dove into in 2020 across California and in the Colorado River Basin.
Climate Change and Science
Climate change was a topic we returned to several times this year. In the Sacramento-San Joaquin Delta, worries are growing that impacts from climate change – algal blooms, invasive species and more — are evolving faster than scientists can keep up, adding to the challenge of advising water managers on how to adapt. We also took note of an ambitious effort in the Delta to create incentives for farmers to switch to crops or habitat that could store carbon and halt or potentially reverse the decay that's causing Delta islands to sink.
In the Colorado River Basin, climate change is stoking concerns that a drying climate will mean less runoff to the river, and less water in a key reservoir like Lake Powell, which is prompting questions about Powell's future.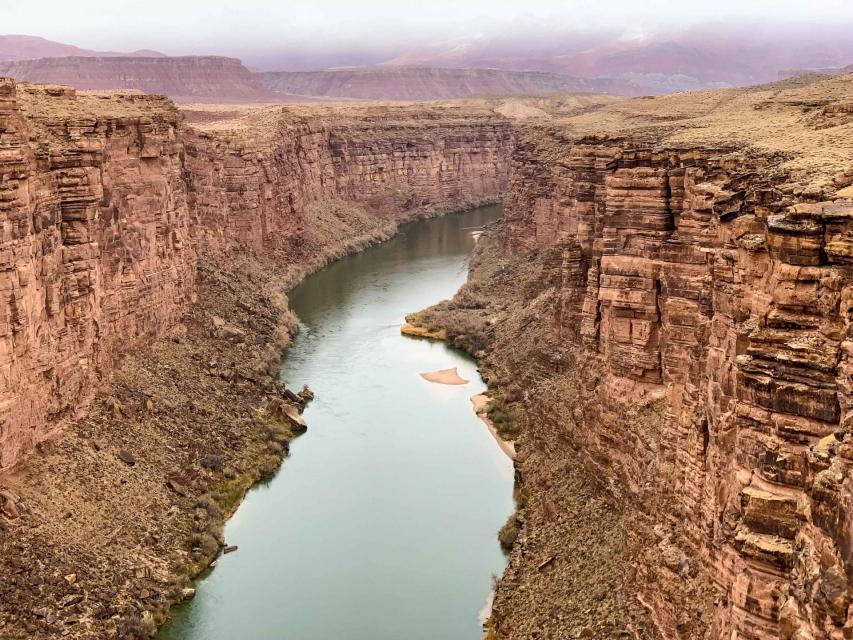 Meanwhile, a major report released earlier this year attempts to synthesize the volumes of scientific information on the Colorado River Basin in a way that could better aid water managers and agencies as they prepare to renegotiate the river's operating rules. And in preparation for the start of those negotiations, a report released this fall examined how well interim operating guidelines in place since 2007 actually worked to stave off water supply cuts to Arizona, Nevada and California.
Frustrations and Challenges
Several articles highlighted the frustrations and challenges of forging compromise and making progress in the California water world. In the Sacramento-San Joaquin Delta, Western Water examined the high hopes for voluntary agreements to improve environmental conditions for fish and wildlife while still allowing water diversions for farms and cities – and the legal challenges, ongoing conflicts and skepticism that continued to dog and ultimately stall negotiations.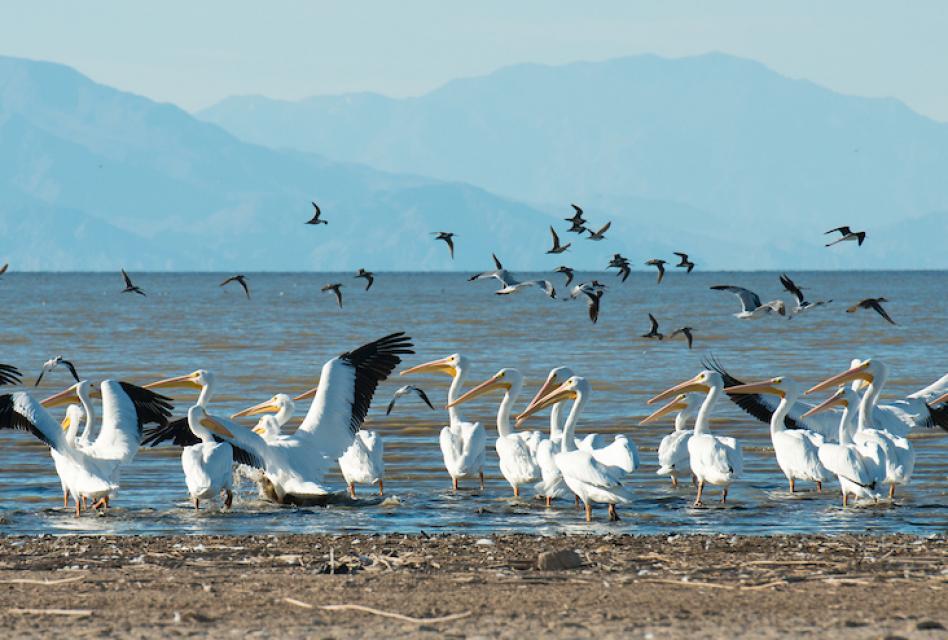 Western Water also explored the long-promised efforts to preserve the Salton Sea, California's largest lake, and prevent it from becoming a fetid, hyper-saline water body inhospitable to wildlife and a dusty hazard to nearby residents.
California's Sustainable Groundwater Management Act is pushing local agencies up and down the state to devise plans for bringing groundwater basins into balance. Persuading the people pulling water from the ground to pay for those plans and the improvement projects they propose remains a potential challenge.
People with Things to Say
One of the developments in California water resources this year was the release of Gov. Gavin Newsom's Water Resilience Portfolio, intended to help the state address impacts to water supplies brought by a changing climate. Nancy Vogel, a former journalist and veteran water communicator, shepherded the task of compiling all the information necessary for the portfolio. She explained in a Q&A with Western Water how it came together and why it matters to a state like California.
Western Water also talked with two high-profile leaders in the Colorado River Basin – Terry Fulp, who just retired as director of the Bureau of Reclamation's Lower Colorado River Region, and Becky Mitchell, who is the state of Colorado's point person on the Upper Colorado River Commission, which is an important voice on the river's issues. Both shared their views about current and future challenges on a river that's a vital lifeline for vast areas of the American West.
A Final Note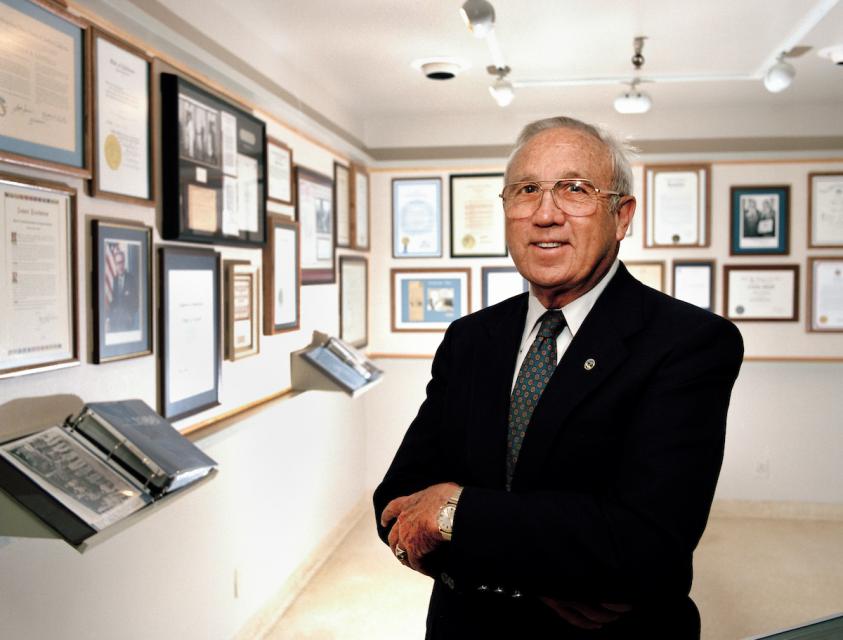 We said goodbye this year to a dear friend and supporter of the Water Education Foundation, William R. "Bill" Gianelli, who died March 30 at age 101. Mr. Gianelli was an early director (and even earlier employee) of the California Department of Water Resources and the second president of the Water Education Foundation, serving from 1985-1989.
Mr. Gianelli made a major financial donation that helped the Foundation create an educational program for young professionals from diverse backgrounds, which was named the William R. "Bill" Gianelli Water Leaders Class in his honor. The year-long program began in 1997 and now includes more than 400 graduates. The deadline to apply for the 2021 class is 5 p.m. Monday, Dec. 21.