Western Water e-mail blast
A Key Player On Colorado River Issues Seeks To Balance Competing Water Demands In The River's Upper Basin
Western Water Q&A, Water Word of the Day and Don't-Miss Water Reads From Across the West
Dear Western Water readers: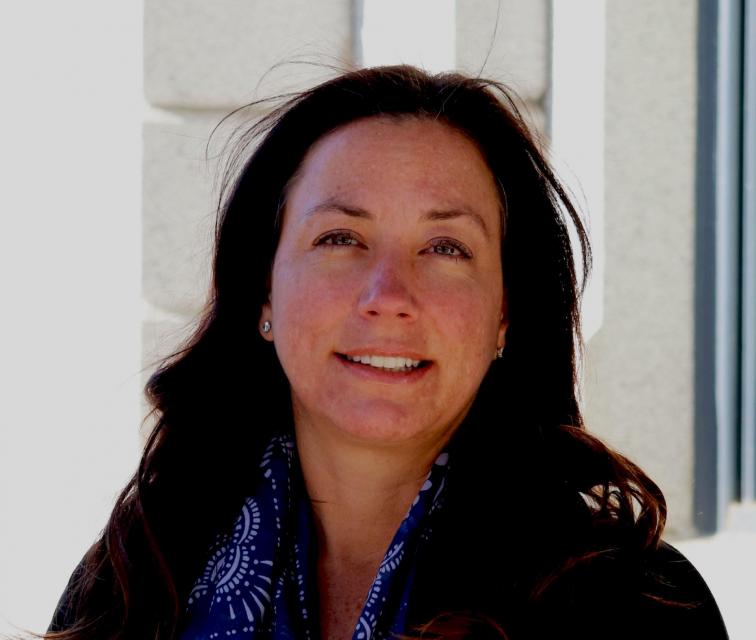 Colorado is home to the headwaters of the Colorado River and the water policy decisions made in the Centennial State reverberate throughout the river's sprawling basin that stretches south to California, Arizona and Mexico.
The task of working with interstate partners to address the challenges of the Colorado River Basin while balancing competing water demands within the state of Colorado rests largely with Becky Mitchell, director of the Colorado Water Conservation Board.
In a recent interview with Western Water's Gary Pitzer, Mitchell talked about her state's plan to address an expected water supply shortfall, climate risks and the prospects for future Colorado River operations. Read the full story here.
Water Around the West
Five don't-miss articles from around California and the West:
New front opens in the fight over the Lake Powell pipeline: The Salt Lake Tribune's Brian Maffly examines how Utah water officials' new request to overhaul water rights has handed opponents a fresh opportunity to thwart the proposed Lake Powell pipeline.
In Nevada, investors eye underground water storage as a path to profits: The Nevada Independent's Daniel Rothberg tells how investors banking on water scarcity are buying up farms and ranches as states explore new programs that could make it easier to sell and transfer water.
New study shows global warming intensifying extreme rainstorms over North America: Bob Berwyn with InsideClimate News writes about how new research that is showing how global warming intensifies extreme rainfall at the regional level could help communities better prepare for storms that in the decades ahead threaten to swamp cities and farms.
Westlands Water District is again eyeing San Joaquin River water: Lois Henry writing in the blog SJV Water reports on how Westlands Water District sent shock waves through the Central Valley water world recently after it alerted several districts that it intends to apply for rights to flood flows on the San Joaquin River.
'Deadly' consequences if stagnant water in shuttered buildings is not properly addressed: Circle of Blue's Brett Walton writes that the extensive closure of offices, hotels, restaurants and other commercial buildings in response to the coronavirus pandemic is a potential health hazard once those buildings are reopened to the public.
Water Word of the Day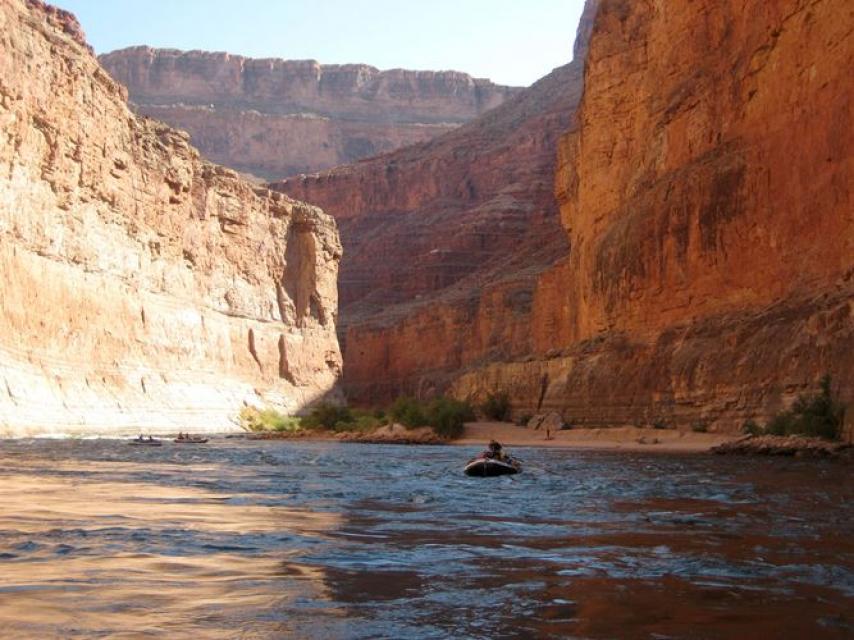 In 2005, after years of severe drought in the Colorado River Basin, federal officials and representatives of the seven basin states began building a framework to better respond to drought conditions and coordinate the operation of Lake Powell and Lake Mead. The resulting 2007 Interim Guidelines have been a key set of rules for managing Colorado River water supplies amid drought conditions that have persisted now for nearly two decades. Learn more about the 2007 Interim Guidelines and other water-related issues in Aquapedia, our free, vetted online water encyclopedia.
At the Foundation
Coronavirus sparked a lot of water-related questions and issues when it surfaced in California earlier this year. We've set up a special coronavirus page where you can find, among other things, a link to our news feed on the latest water-related articles. And during the outbreak, our staff is working from home to stay safe from the virus. But you can still reach us: Our "Contact Us" page explains who can help and how.
Water Academy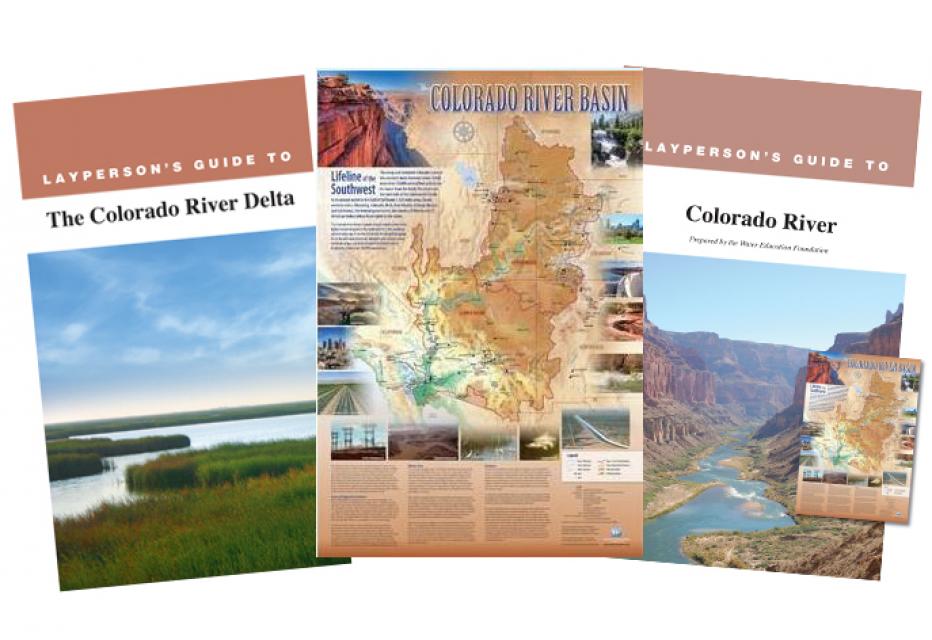 Our Colorado River Bundle features our beautiful Colorado River map and our layperson's guide (updated in 2018) and gives you the resources you need to understand the importance of the Colorado River, a source of water for nearly 40 million people and 4 million acres of farmland. You can add a Layperson's Guide to the Colorado River Delta to the bundle at a discounted price. To get your Colorado River Bundle, click here.
Know someone else who wants to stay connected with water in the West? Encourage them to sign up for Western Water, and follow us on Facebook, Twitter or LinkedIn.