Central Coast Tour 2019
Field Trip - November 6-7

This 2-day, 1-night tour offers participants the opportunity to learn about water issues affecting California's scenic Central Coast and efforts to solve some of the challenges of a region struggling to be sustainable with limited local supplies. 
We will be traveling from urban San Jose to Monterey, and through agricultural-rich Salinas Valley to the rolling hills of Paso Robles, visiting farms, vineyards, water recycling facilities and the Carmel River where a major dam – the 106-foot San Clemente Dam – was removed a few years ago to see how the river's restoration is progressing.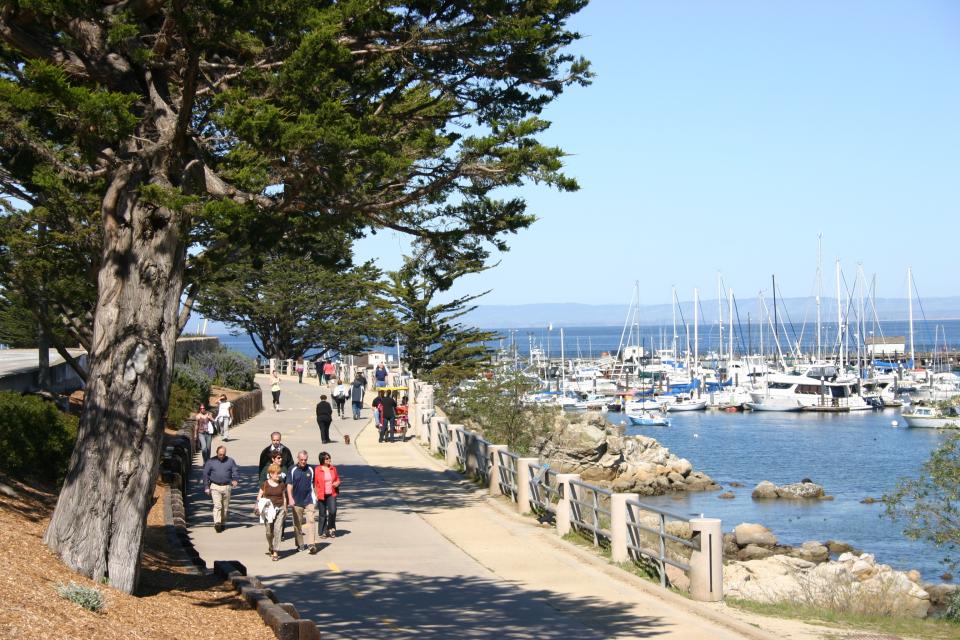 Topics include ocean desalination, water recycling, groundwater and seawater intrusion, habitat restoration, and urban and agricultural water use.
Contact Nick Gray, programs manager, with any questions via email or call 916-444-6240.
Planned Stops Include:
Santa Clara Valley Water District
Pure Water Monterey
San Clemente Dam
Salinas Valley
Carmel River
Topics Include:
Ocean desalination
Water recycling
Groundwater
Dam removal
Agriculture
Tour Start and End Point:
The tour begins and ends in San Jose. More details to come.
Pricing Details:
Regular Price – $645 (one person, single-occupancy room)
Early Bird Price – $615 if you register online by October 7. Click on the orange registration button above.
Fee includes all tour meals, transportation, materials, snacks and hotel accommodations once the tour begins. Participants are responsible for their own transportation to and from the tour's beginning and end point.
Free overnight parking will be available for all tour attendees.
Cancellation and Refund Policy:
Deadline to cancel and receive a full refund is three weeks prior to the first day of the tour due to hotel, meal and transportation bookings. Substitutions are allowed up to five business days before the tour. Refunds may be subject to a 10% processing fee.
Continuing Education Credits:
Continuing education credits may be available for an additional fee for attorneys, water plant/wastewater plant operators and other vocations/professions.