Central Coast Tour Explores Solutions to Water Resource Challenges That Offer Lessons for California
Nov. 6-7 trip highlights dam removal, river restoration, airborne mapping, desalination, water recycling & groundwater management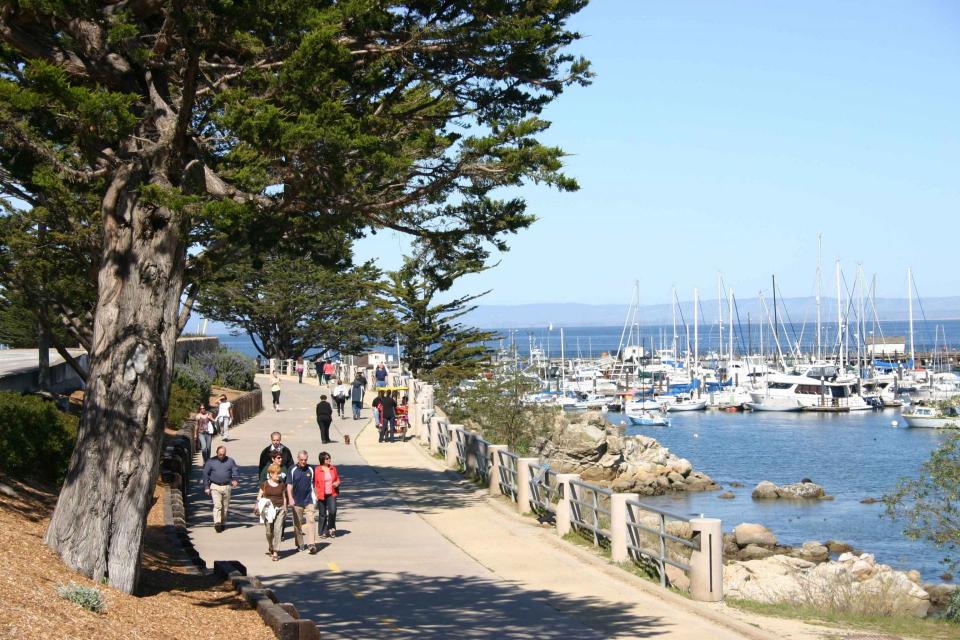 From the technology hub of San Jose to the coastal enclave of Monterey and from the productive agriculture of the Salinas Valley to the rolling vineyards of Paso Robles, participants on our Central Coast Tour Nov. 6-7 will learn about efforts by water users to achieve sustainability in a region grappling with limited local water supplies.
Our last tour of 2019 is all new and will explore solutions to issues surrounding urban, agricultural and environmental water use on the scenic Central Coast with potential lessons for all of California. Experts and managers will be on hand to discuss an array of issues, including ocean desalination, water recycling, seawater intrusion, dam removal, river restoration, agriculture and groundwater management.
Among the planned stops:
With partnerships playing an increasingly important role throughout the water world, we'll get a firsthand view of a collaborative effort at environmental restoration on the lower Carmel River. Much of the work being done in the region stems from a state mandate to reduce water consumption from the river.
The Pure Water Monterey project, Northern California's first water recycling project of its kind to include agricultural runoff in the mix for both domestic and agricultural indirect potable reuse, is slated to start delivering water in November. In addition to an overview of the project, you'll get a tour of the facility's technology and a chance to sample the water.
California American Water's recently approved ocean desalination plant is another component of the larger Monterey Peninsula Water Supply Project. We'll visit Marina State Beach to get an update on construction, including the slant intake wells that draw water from under the seafloor to avoid the impacts to marine life posed by open ocean intakes.
Get a firsthand look at the completed San Clemente Dam removal project on the Carmel River near Monterey. The restoration of the river reopened miles of spawning habitat for salmon and steelhead, and lessons learned from it are being applied to other dam removal projects across the state.
With 2020 deadlines relating to the Sustainable Groundwater Management Act on the horizon for many agencies, we'll visit a vineyard near Paso Robles to learn about progress toward formal sustainability plans to preserve the local groundwater basins. We'll also enjoy some wine tasting.
Managing groundwater along the coast comes with the added issue of seawater intrusion when basins become imbalanced. We'll visit the coast of Monterey Bay to learn about Soquel Creek Water District's effort to quantify the problem using an airborne electromagnetic survey.
The tour begins at Valley Water in San Jose, which sits by the Guadalupe River where the agency built a fish ladder and percolation ponds.
Click here to register for this tour that begins and ends in San Jose, with an overnight stay in Paso Robles. Contact Programs Manager Nick Gray via email or at 916-444-6240 with any questions.