Water Summit 2021
A Virtual Forum: Pivoting Today's Pain into Tomorrow's Gain

The 2021 Water Summit, our annual premier event, will be hosted as an engaging virtual experience on the afternoon of Oct. 28, 2021, followed by an optional in-person reception cruise in Sacramento aboard an open-air yacht on the Sacramento River.
Now in its 37th year, the Water Summit features top policymakers and leading experts providing the latest information and viewpoints on issues affecting water across California and the West.
With the theme, Pivoting Today's Pain into Tomorrow's Gain, this year's event will highlight the grip that drought once again has on the state and some innovative programs, projects and partnerships aimed at addressing the challenges.
Speakers include: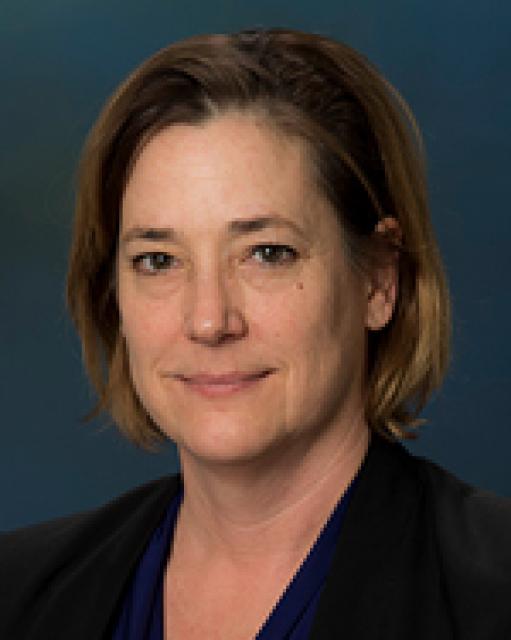 Karla Nemeth, Director, California Department of Water Resources
Susana De Anda, Executive Director, Community Water Center
Sandi Matsumoto, Director, California Water Program, The Nature Conservancy
Anecita Agustinez, Tribal Policy Advisor, California Department of Water Resources
Rick Callender, Chief Executive Officer, Valley Water
Ann Hayden, Associate Vice President, Climate Resilient Water Systems Program, Environmental Defense Fund
Event Timing:
The online event will run from 12:45-4:20 p.m.
The optional in-person reception, sponsored by River Garden Farms, will begin at 5:00 p.m. in Old Sacramento aboard the Capitol Hornblower and the river yacht will depart at 5:45 for a one-hour journey along the Sacramento River.
Who Should Attend:
This event is geared toward a variety of people interested in water, including water district managers and board members, state and federal agency officials and regulators, city and county government officials, farmers, environmentalists, attorneys, consultants, engineers, business executives and public interest groups.
What You'll Receive:
As part of the online event, participants will be entered into a drawing to win one of the Foundation's beautiful water maps, and you'll receive your choice of one of the Layperson's Guides below:
Contact Nick Gray, programs director, with any questions via email.
What participants say about our virtual events:
"The wide variety of topics – that were all integrated – was so helpful in connecting the dots across the 'water landscape'."

"Always well-done, thoughtful, and provides opportunities for all views & stakeholders. I appreciate the effort and its value."

"Amazing event. Thank you so much. WEF is an amazing resource to the water community, which is everyone!"
Pricing Details:
Discount for Foundation members: Our regular contributors receive a $100 discount on registration. Not a member? Become one today for $100 and receive the discount plus all the benefits of Foundation membership.
Virtual Event Only – $199 for members; $299 for non-members (includes a copy of one of our Layperson's Guides)
Virtual Event + In-Person Reception – $249 for members; $349 for non-members (includes a copy of one of our Layperson's Guides)
A limited amount of scholarship funding is available to pay for a portion of the event. Contact Programs Director Nick Gray via email for a scholarship application.
Reception & COVID-19 Protocols:
The optional, in-person reception will be hosted aboard the Capitol Hornblower river yacht in Sacramento. It is an outdoor/open-air venue and the vessel's capacity limits will keep the event well below the level requiring California Department of Public Health (CDPH) restrictions.
Despite these mitigating circumstances, an inherent risk of exposure to COVID-19 exists in any place where people gather. Per CDPH guidance, all participants should consider their personal choices around harm reduction and risk tolerance in the face of the Delta variant and the likelihood of additional variants emerging in the future.
Acceptance of an assumption of risk waiver is required during registration for the reception.
We ask you not to attend the reception if any of the following are true for you:
Within 14 days before attending the event you have tested positive or been exposed to someone who has tested positive for COVID-19;
Within 48 hours before attending the event, you have experienced symptoms of COVID-19 (e.g., a fever of 100.4F or higher, cough, shortness of breath or difficulty breathing, chills, repeated shaking muscle pain/achiness, headache, sore throat, loss of taste or smell, nasal congestion, runny nose, vomiting, diarrhea, fatigue or any other symptoms associated with COVID-19 identified by the CDC);
Within 14 days before attending the event, you have traveled to any international territory identified by federal or applicable state or local governments as being subject to travel or quarantine advisories due to COVID-19.
Cancellation and Refund Policy:
Deadline to cancel and receive a refund is three days prior to the virtual event. Substitutions are allowed up to two days before the event. Eventbrite fees are nonrefundable and the remaining amount may be subject to an additional 10% processing fee.
Continuing Education Credits:
Continuing education credits are available for California attorneys for an additional fee, and may be available for water plant/wastewater plant operators and other vocations/professions.