Tributaries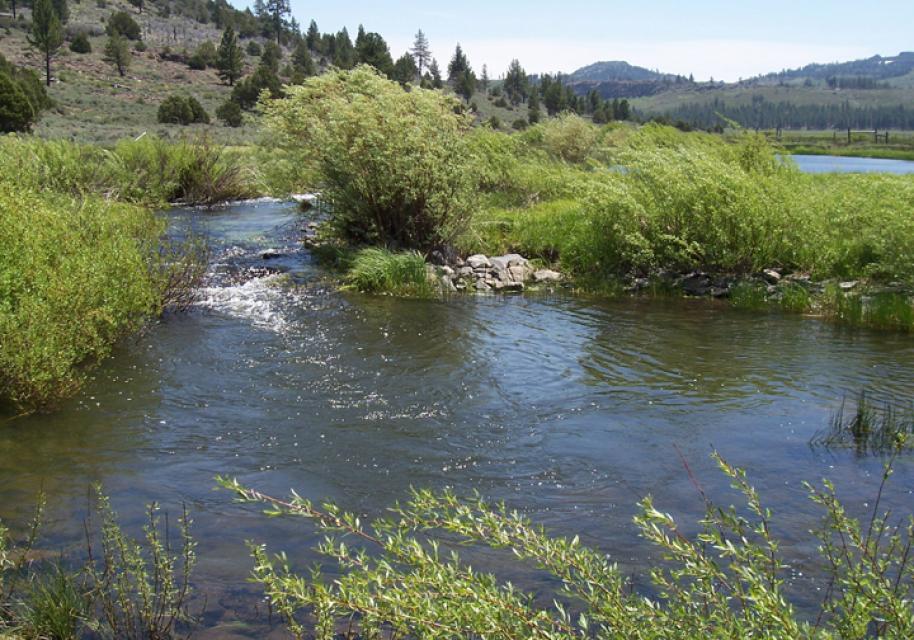 A tributary is a river or stream that enters a larger body of water, especially a lake or river. The receiving water into which a tributary feeds is called the "mainstem," and the point where they come together is referred to as the "confluence."
Each tributary drains a different watershed into the mainstem, contributing to the mainstem's larger overall watershed. "Left bank" and "right bank" tributaries are designated based on which side of the mainstem they feed into when an observer looks downstream. North, south, east and west are used to specify tributaries with the same name as their river – known as "forks" – and are also assigned based on which direction they enter the mainstem.
Tributaries should not be mistaken for "distributaries," which flow from instead of to the mainstem in what is known as "bifurcation." Tributaries are classified based on either their proximity to the headwaters of a river or the relative sizes of their flow. Internationally, tributaries are vital for trade, biodiversity, providing drinking water and supplying water to large bodies.
Tributary Health
Tributaries serve as important habitats and carry various sediment, chemicals, organic matter and volumes of water that contribute to unique conditions that support various species. As tributaries merge to the mainstem, they can introduce both vital ecological components and dangerous contaminants at their confluences. Cumulative pollution from a river's tributaries contributes to unsafe habitats and drinking water, a factor exacerbated by proximity to developed areas.
Examples of Tributaries in California
Although tributaries feed into larger water bodies, they themselves are often of substantial size and frequently named as rivers. The Feather River is the largest tributary of the Sacramento River and it acts as the main water source for the State Water Project, serving as an example of a tributary that generates a lot of water and has several tributaries of its own.
The Trinity River is the Klamath River's longest tributary, with a flow strong enough to prompt the building of a dam in the 1950s. The Santa Ana River, by contrast, has flow mostly powered by smaller creeks, including Chino Creek, which while only about a dozen miles long, drains a vast watershed of more than 200 square miles.
The headwaters of the Santa Margarita River begin at the confluence of two of its tributaries, Temecula Creek and Murrieta Creek, whose flows allow it to remain one of Southern California's last remaining free-flowing rivers.