Springs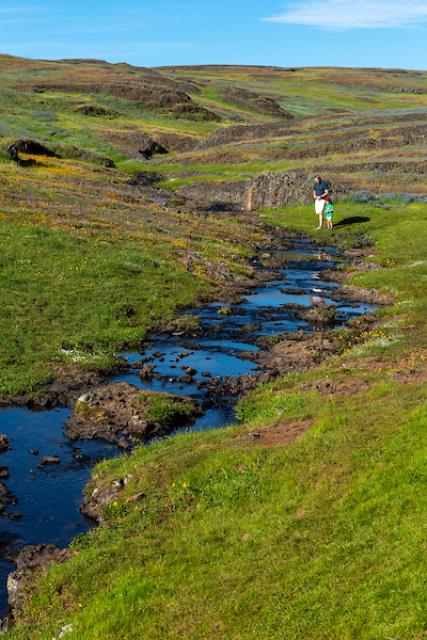 Springs are where groundwater becomes surface water, acting as openings where subsurface water can discharge onto the ground or directly into other water bodies. They can also be considered the consequence of an overflowing aquifer. As a result, springs often serve as headwaters to streams. Related to springs are seeps – or springs with no perceptible current – and wells – or drilled holes meant to simulate a spring to bring water to the surface.
In volcanic areas or those with folded rocks, thermal springs occur, in which the water's temperature is much higher than that of the surrounding air. Some even occur on the ocean floor. Geysers are more visible examples of thermal – or "hot" – springs. Warmer springs in dryer areas tend to contain more minerals than their counterparts.
Hot springs, with their enormous temperatures, minerals and sulfur, host some unique and rare species. They must be "thermophiles" – derived from Greek and meaning "heat-loving" – to adapt to the sometimes boiling temperatures (or hotter) pumped from beneath the surface. These species are also acidophiles, tolerating the strong acids which evolve from the sulfur. Hot springs often produce "sinter," which are fine particles of silica that form spikes and small terraces. These formations make ideal habitats for microorganisms.
Hot springs are located throughout Northern California, the Wine Country, mid-state, Eastern California and Southern California.
Water is able to eventually emerge to the surface as a spring due to carbonic acid in rain eroding through dolomite and limestone – soft stones that easily yield tunnels for travel. This process can take only a few years or thousands to occur.