Water Education Foundation Is Your Go-To Source For News And Information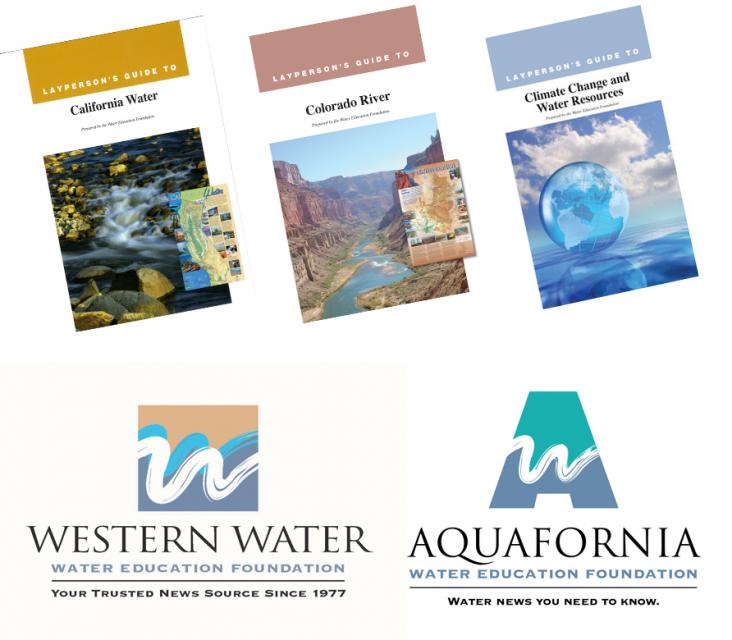 Water Education Foundation is your go-to source for news and information about water in California and the West.
Each weekday, we compile Aquafornia, a roundup of major water news from around California, the Colorado River Basin and the western United States.
We produce our own journalism in Western Water, our flagship online publication offering in-depth examinations of critical water issues as well as shorter notebook articles on interesting water topics, spotlight stories offering a look at innovative projects and Q&A's with newsmakers.
Our latest Western Water article examined a proposal the State Water Resources Control Board has drafted that would provide rate assistance to low-income Californians dealing with rising water bills.
You can subscribe to Aquafornia and Western Water by signing up here.
In addition, we also publish and periodically update an extensive library of Layperson's Guides to key water resource issues, such as climate change, groundwater and California water. Our Layperson's Guide to the Colorado River was just updated at the end of 2018. The library includes 16 separate Guides.
The Foundation's team of veteran journalists bring years of experience covering water issues across the West.
The team includes:
Matt Weiser, a former environment reporter for The Sacramento Bee, who compiles our Aquafornia water news roundup every weekday.
Gary Pitzer, our longtime writer for Western Water online news magazine who also writes special publications and Layperson's Guides.
Douglas E. Beeman, a veteran editor and writer at newspapers in Fresno and Riverside who is our news and publications director.
Foundation Executive Director Jennifer Bowles, Western Water's executive editor who covered regional water issues for a Southern California newspaper after a 10-year stint at The Associated Press in Los Angeles.