Layperson's Guide to the Colorado River
Updated 2013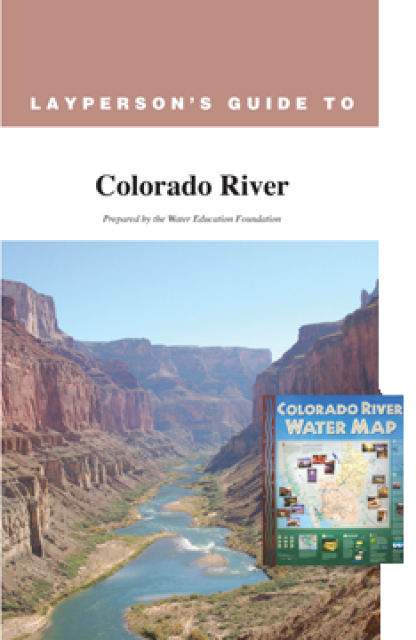 The Colorado River provides water to more than 35 million people and 4 million acres of farmland in a region encompassing some 246,000 square miles in the southwestern United States. The 32-page Layperson's Guide to the Colorado River covers the history of the river's development; negotiations over division of its water; the items that comprise the Law of the River; and a chronology of significant Colorado River events.
Also included are sections on Mexico and each of the seven states – Arizona, California, Colorado, Nevada, New Mexico, Utah and Wyoming – that share the Colorado River. Other issues discussed include Indian water rights, the recent efforts to draft comprehensive, collaborative solutions to the river's future water supply-demand shortfall and efforts to restore the environment, including the high flow releases from Glen Canyon Dam, the Lower Basin Multi Species Conservation Program and the Mexican Delta.
The Colorado River Water Map complements the guide.
Order in bulk (25 or more copies of the same guide) for a reduced fee. Contact the Foundation, 916-444-6240, for details.