Our 2022 Annual Report is Hot off the Press!
As COVID eased, the Foundation revved up and expanded programs across the West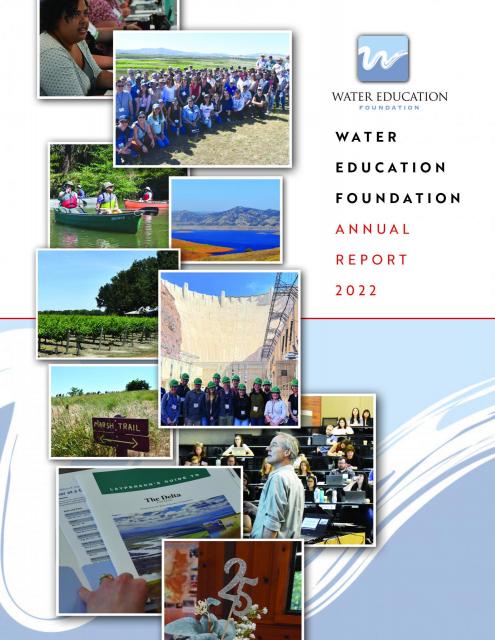 The Water Education Foundation's just-released 2022 Annual Report recaps how we returned to hosting in-person events and tours and expanded our programs across the West as the global pandemic began to wane early in the year.
Some highlights from 2022:
Learn who got the award and more about our 2022 accomplishments in the Annual Report.
While we had much to celebrate in 2022, we lost our beloved Board President, Mike Chrisman, who served as California Natural Resources Secretary from 2003-2010. We carry on in his memory.