Water Education Foundation Mourns Loss of Board President Mike Chrisman
Mr. Chrisman's family ties go back to the Foundation's founding in 1977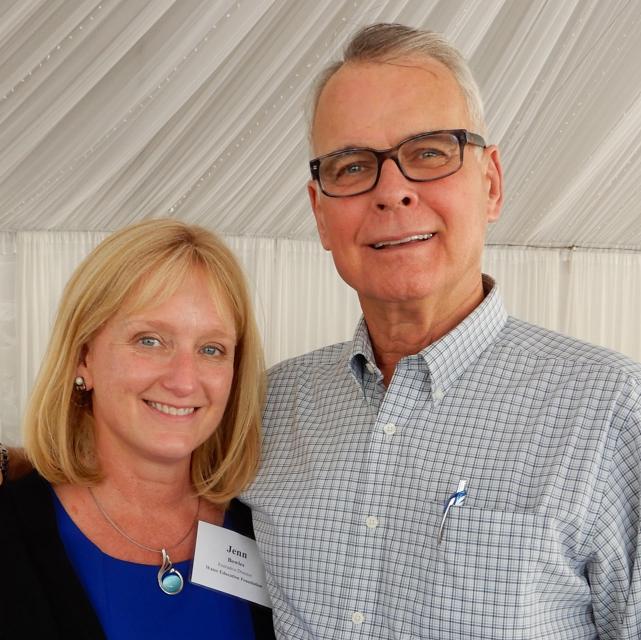 The Water Education Foundation is mourning the loss of its Board President Mike Chrisman, the former California Natural Resources Secretary whose family ties to the Foundation go back to its founding in 1977.
Mr. Chrisman, of Visalia, died from complications of cancer Tuesday, Oct. 11. He was 78.
"We are devastated to learn about Mike's passing," said Jenn Bowles, the Foundation's executive director. "He was a wonderfully supportive board president who cared deeply about our mission and was constantly offering to help. Among other things, he served as a mentor to up-and-coming professionals in our Water Leaders program."
She added: "Mike leaves behind a deep legacy of natural resource leadership in California, and that legacy will live on in the work we do at the Water Education Foundation."
Donations to the Foundation, a nonprofit, can be made in Mr. Chrisman's name here to honor the Water Leaders program or offer general support.
Mr. Chrisman, owner/partner of Chrisman Ranches, a family ranching and farming business in Tulare County, joined the Foundation's board in 2017 and became its president in 2020.
In rising to board president, Mike Chrisman became the second generation of Chrismans to lead the Foundation's board. Mike Chrisman's father, Jack Chrisman, a rancher who was the longtime chair of the California Water Commission in the 1960s, was president of the Water Education Foundation upon its founding in 1977. Mike Chrisman once said the Foundation was "a labor of love" for his father and another early Foundation leader, Bill Gianelli, former director of the California Department of Water Resources. The two men hired Rita Schmidt Sudman, who served as the organization's longtime executive director until early 2014.
Mike Chrisman had a long record of public service, serving as Gov. Arnold Schwarzenegger's Secretary of Natural Resources from 2003 until 2010. As a member of Gov. Schwarzenegger's cabinet, Mr. Chrisman served as the governor's chief adviser on issues related to the state's natural, historic and cultural resources. Mr. Chrisman also chaired the California Ocean Protection Council and the Sierra Nevada Conservancy.
In 2010, he became the Director of the Southwestern Partnership Office for the National Fish and Wildlife Foundation. There, he oversaw the foundation's fish, wildlife and habitat programs in the states of California, Nevada, Utah, Colorado, New Mexico and Arizona until 2013.
In earlier years, he served on the California Fish and Game Commission from 1997 to 2003, and also was Chair of the Wildlife Conservation Board. From 1994 to 1996, he served as Undersecretary for the California Department of Food and Agriculture.