Annual Journalism Award for Coverage of Water Resources in California and the West
Former Executive Director Rita Schmidt Sudman Funded Award for Excellence in Water Journalism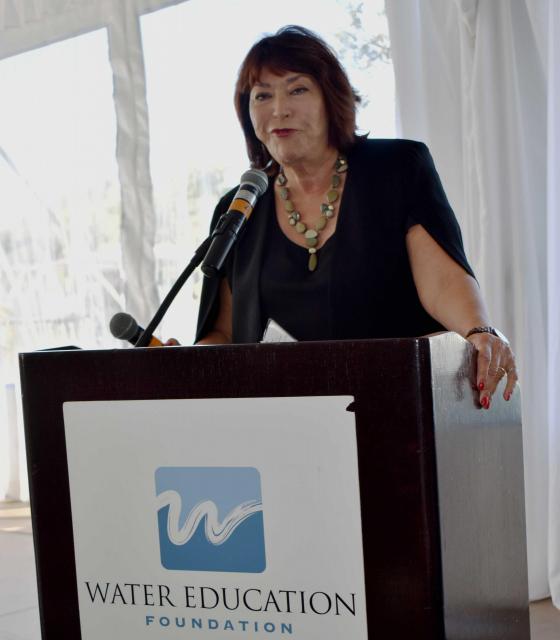 The Water Education Foundation established an annual award in 2022 to honor excellence in journalism that illuminates complicated water issues in California and the West. The award was named for and funded by the Foundation's longtime executive director, Rita Schmidt Sudman, who retired in 2014.
The award includes $1,000 cash and allows the recipient to take advantage of the Foundation's resources, such as water maps, Layperson's Guides and water tours, to beef up their knowledge and sources.
Sudman said she endowed the journalism award with $50,000 to support and encourage coverage of water in California and across the West. Independent, impartial journalism that explains myriad water resource issues throughout the West has been a key part of the Foundation's mission since its founding in 1977.
"Water issues are complicated and it's important for reporters to develop knowledge and context so they can help readers, listeners and viewers more clearly understand what's happening and why," Sudman said. "This is even more critical now as media outlets trim staff and fewer reporters are assigned to the water beat."
Sudman said she hopes the award will help foster more interest among reporters and media outlets to take on this vital beat. She designated the Foundation's current executive director to select the recipient each year.
Award Recipients
2023 - To be announced at the Foundation's annual Water Summit Oct. 25.
2022 - Rachel Becker, CalMatters. Read more here.