Latest Western Water Special Report Explores How Two San Joaquin Valley Agencies Are Working To Balance Groundwater Use
Agencies in Fresno, Tulare counties pursue different approaches to address overdraft and meet requirements of California's groundwater law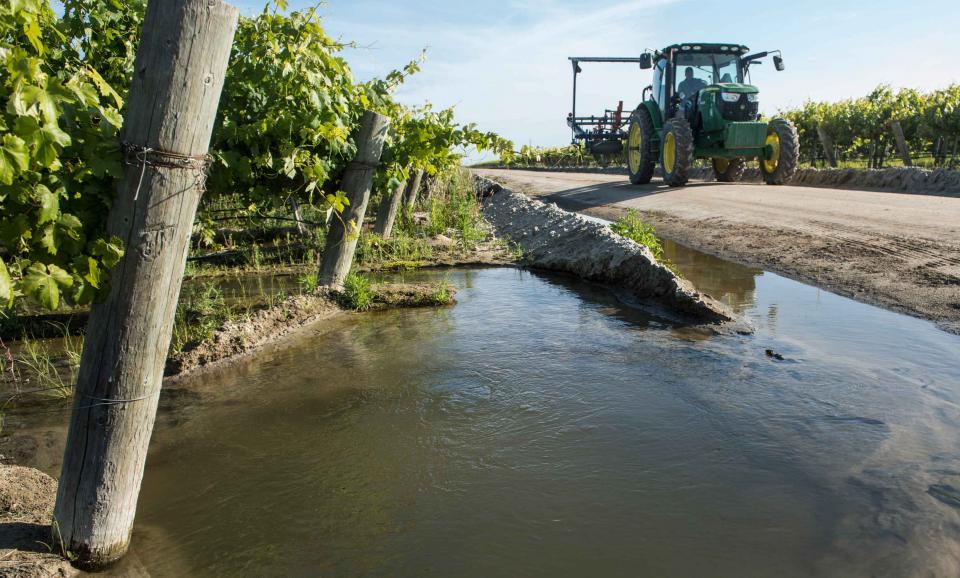 Groundwater keeps the San Joaquin Valley's orchards, vineyards and fields vibrant and supports a multibillion-dollar agricultural economy. But that bounty has come at a price. Overpumping of groundwater has depleted aquifers, dried up household wells and degraded ecosystems.
Now, hundreds of agencies in California have the task of making things right in their respective groundwater basins. The latest Western Water news is a special report exploring how two different farming regions in the San Joaquin Valley are approaching the problem and their proposed solutions to achieve groundwater sustainability.
The package includes two important companion articles — a look at innovative groundwater projects and a primer on the Sustainable Groundwater Management Act — and the editor's note by Executive Director Jenn Bowles.
Western Water, the Foundation's flagship publication, has been providing in-depth coverage of water resource issues in California and the West since 1977 — first as a print magazine and now published entirely online.
The Foundation's journalists — Bowles, who serves as executive editor of Western Water; editor Doug Beeman, and chief writer Gary Pitzer — bring deep experience covering natural resources in California and the West.