Latest Western Water Article Explores Plan to Bring Climate Resilience to California Water With Nancy Vogel
Former journalist and veteran water communicator explains how portfolio came together and why it should matter to average Californians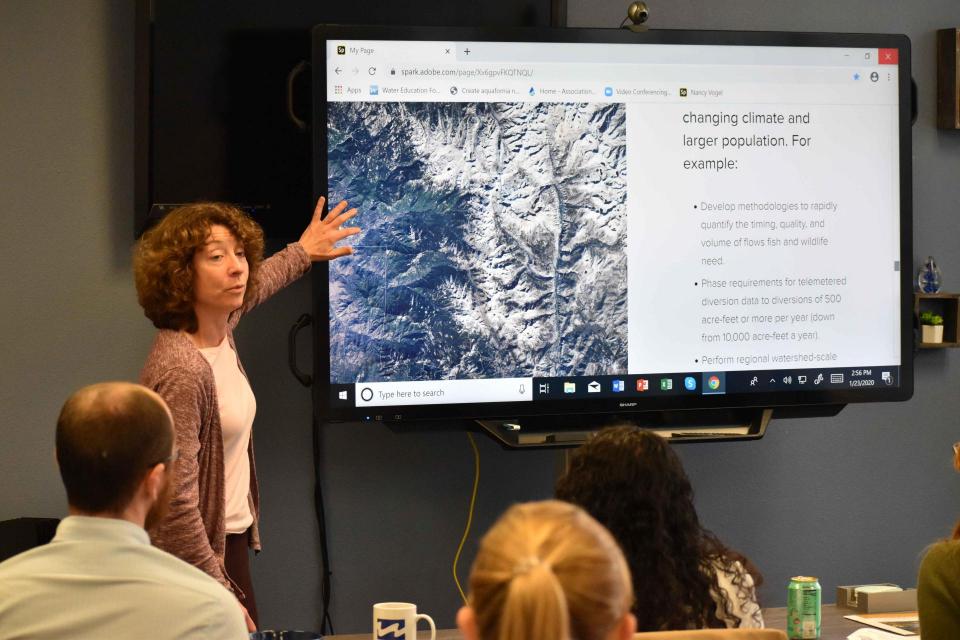 Shortly after Gov. Gavin Newsom called on state agencies to deliver a Water Resilience Portfolio to meet California's urgent challenges — from unsafe drinking water and climate change risks to severely depleted groundwater aquifers and declining native fish populations — he appointed Nancy Vogel, a former journalist and veteran water communicator, to pull it together.
In an interview with Western Water, Vogel explains how the draft portfolio released Jan. 3 came together, its expected role in helping to guide policy and investment decisions related to climate and water resilience — and why the portfolio should matter to average Californians.
Our interview with Vogel is the first of what will be a full slate of articles this year for Western Water, which has been providing in-depth coverage of water resource issues in California and the West since 1977 — first as a print magazine, and now published entirely online. You can sign up here to be alerted when new articles are published.
The Foundation's journalists — Jenn Bowles, who serves as executive editor of Western Water; editor Doug Beeman; and chief writer Gary Pitzer — bring deep experience covering natural resources in California and the West.
In addition, veteran journalist Matt Weiser manages the Foundation's daily Aquafornia news service, which provides you with the top water stories delivered to your inbox before 9 a.m. each weekday morning. You can sign up for the morning email here.