Headwaters Tour Looks at Tree Mortality, Bark Beetle Epidemic & Visits Forest Lab
Join us for the June 28-29 tour that overnights at Lake Tahoe; early-bird price ends May 28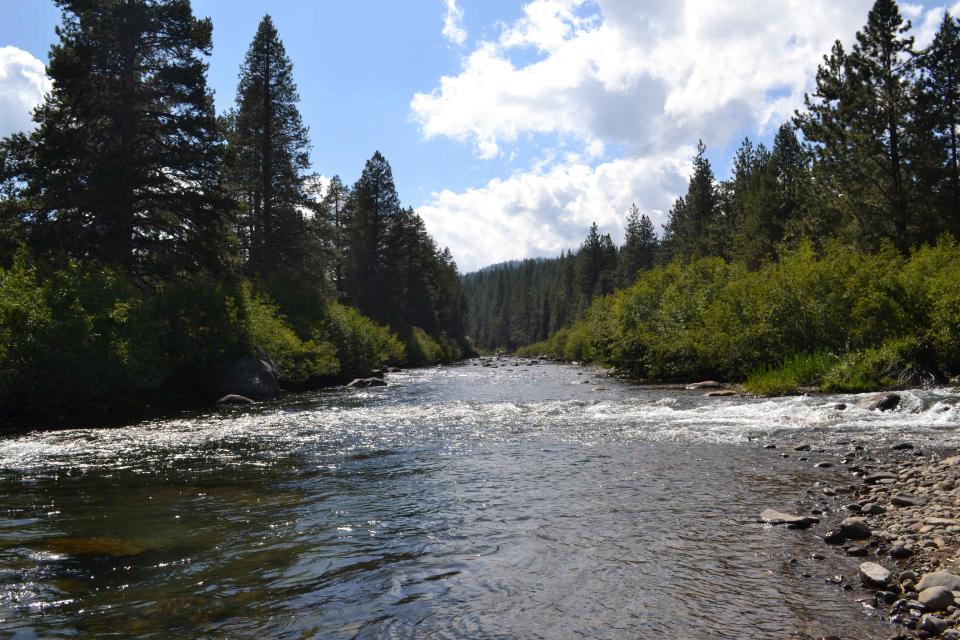 The Sierra Nevada mountains, which are key to California's water supply through snowmelt, are dotted with nearly 130 million dead trees weakened by drought and insect infestations.
The severe tree mortality has increased the risk of devastating wildfires, reduced the ability of forests to absorb greenhouse gases and limited the effectiveness of forests and meadows to regulate water quality and moderate downhill flow. While the 2012-2016 drought was one leading cause of tree mortality in California, the dry conditions also exacerbated tree infestations from more than a half-dozen different bark beetles.
On our Headwaters Tour, June 28-29, guests will hear from leading forest managers and entomologists about the extent of this epidemic, how it is altering forests and impacting upper watersheds, and what can be done to mitigate the damages.
We will stop at UC Berkeley's Blodgett Forest Research Station, where experts are studying tree growth, forest succession, harvesting costs, forest insect and disease dynamics, forest ecology and wildlife population dynamics, among other timely topics.
To learn more about our headwaters, its role in California's water supply and see the forests firsthand, click here to purchase tickets for this two-day tour. For an additional fee, you can receive continuing education credits for the tour. The early-bird discount is good through May 28th
This tour begins and ends in Rancho Cordova, 15 miles northeast of downtown Sacramento and will overnight in the South Lake Tahoe area.
Any questions? Contact Melinda Kelley via email or at 916-444-6240.