A Few Virtual Seats Remain for Thursday's Lower Colorado River Tour, Last Tour Until Fall
Explore the iconic river and engage directly with experts discussing 20-plus year drought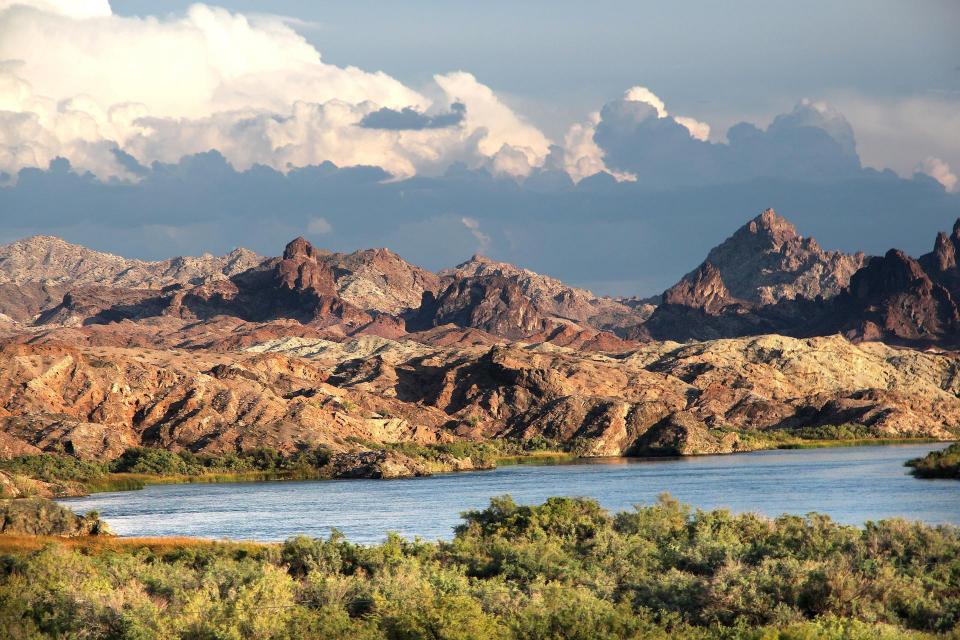 A few seats are left on the Foundation's virtual tour bus for our Lower Colorado River Tour this Thursday, May 20. It's our last tour of the spring, so register now to hear from a range of Colorado River experts and visit key sites including California's first Salton Sea pilot restoration project, now under construction.
This once-a-year tour will focus on how the Lower Basin states of California, Nevada and Arizona are using and managing the river's water in the midst of a two-decade-long drought while demand continues to grow from myriad sources — increasing population, declining habitat and climate change.
The engaging online event will include:
An overview presentation on the Lower Colorado River Basin to provide critical background on the region, including a series of legal documents collectively known as the 'Law of the River.'
A guided video tour of key water management infrastructure, agricultural regions and environmental restoration sites along the Lower Colorado River to provide a stronger understanding of a variety of water supply issues.
Live Q&A in chat rooms where participants can dive deeper into the topics and speak directly with leading Lower Colorado River experts.
Plus, tour participants will receive a copy of our Layperson's Guide to the Colorado River and be entered into a drawing to win one of the Foundation's beautiful river maps!
A limited amount of scholarship funding is available to pay for a portion of the event. Learn more and find registration details here, and contact Programs Director Nick Gray with any questions via email.
Can't make the tour? We have an array of resources to help foster your understanding of this vital river basin, including:
Colorado River Basin Map, which features dams, rivers, water projects, major cities and Native American reservations and explains the river's apportionment, history and the need to adapt its management for urban growth and expected climate change impacts.
Layperson's Guide to the Colorado River, which covers the history of the river's development; negotiations over division of its water; the items that comprise the Law of the River; and a chronology of significant Colorado River events, all in easy-to understand language.
Layperson's Guide to the Colorado River Delta, which explores an important region that once spanned nearly 2 million acres and stretched from the northern tip of the Gulf of California in Mexico to Southern California's Salton Sea. Today it's one-tenth that size, yet still is an important estuary, wildlife habitat and farming region even though Colorado River flows rarely reach the sea.
Western Water, our online magazine whose coverage includes exploration of current issues facing the river basin, such as climate change impacts on a key reservoir, science needs in the river basin, and the debate over how best to address the river's challenges. Sign up here to get email notifications on new articles.
Aquapedia, our online water encyclopedia, which has a variety of Colorado River entries for you to explore.