Examine Key California Rivers on the Last Two Water Tours of 2018
Join us as we explore the Sacramento and San Joaquin rivers; hear from farmers, water managers, environmentalists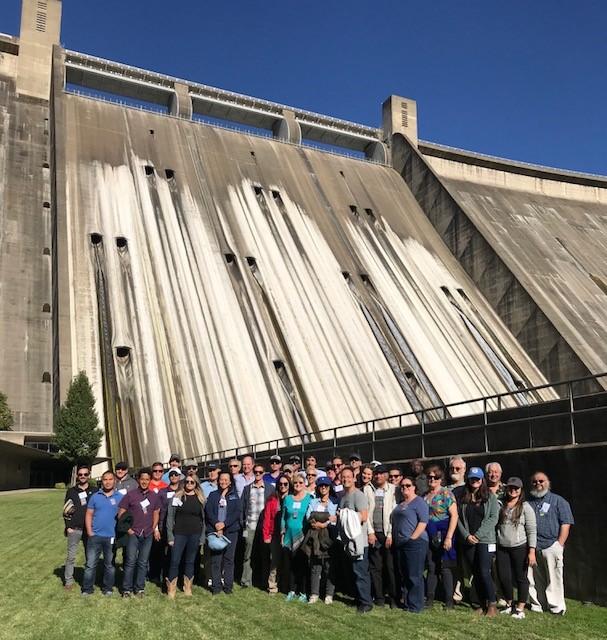 The Sacramento and San Joaquin rivers are the two major Central Valley waterways that feed the Delta, the hub of California's water supply network. Our last water tours of 2018 will look in-depth at how these rivers are managed and used for agriculture, cities and the environment. You'll see infrastructure, learn about efforts to restore salmon runs and talk to people with expertise on these rivers.
Early bird prices are still available!
Northern California Tour Oct. 10-12
This 3-day, 2-night tour travels the length of the Sacramento Valley and explores the issues associated with storing and delivering the state's water supply. Get an up-close look at some of California's key water reservoirs and learn about farming, habitat restoration, flood management, wetlands, the Sacramento River and its tributaries.
Click here to register or learn more about the tour, which begins and ends at Sacramento International Airport.
San Joaquin River Restoration Tour Nov. 7-8
The San Joaquin River was the focus of one of California's most contentious legal battles related to in-stream flows for fish, leading to the creation of the San Joaquin River Restoration Program. This 2-day, 1-night tour along the river will feature speakers from key state and federal agencies and stakeholder groups — farmers, local water agencies and environmental groups – who will explain the restoration program's goals and progress.
Click here to register or learn more about the tour, which begins and ends in Fresno.
Contact Programs Manager Nick Gray via email or at 916-444-6240 with any questions.