Don't Miss This Sweet Holiday Deal on a Beautiful Water Book
Get 35% off Water & the Shaping of California; Check out our other water books, maps & guides sure to be a hit with any water wonk
Here's a sweet deal for the holidays that won't last long: Get the paperback "Water & the Shaping of California," a treasure trove of gorgeous color photos, historic maps, water literature and famous sayings about water for just $22.75 – a 35% discount.
"Water & the Shaping of California" is a beautifully designed oversize book that discusses the engineering feats, political decisions and popular opinion that reshaped nature and society, leading to the water projects that created the California we know today. The book includes a foreword by the late Kevin Starr, the Golden State's premier historian.
This book normally retails for $35, but you can get it for just $22.75. Use the discount code HOLIDAY2020 at checkout to get your 35% discount. It's the perfect gift for anyone interested in water in California.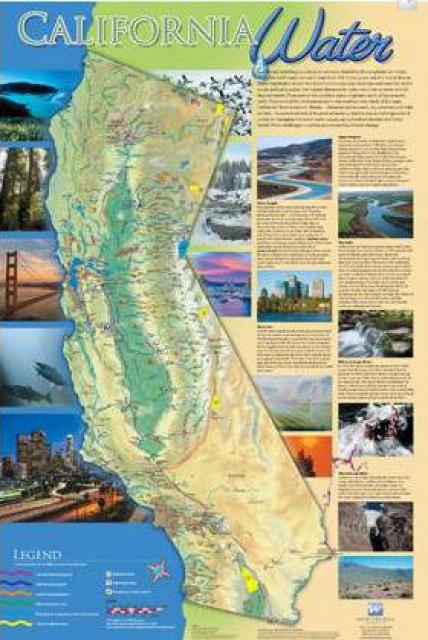 While you're at it, check out our beautiful poster-size maps showing the integral role that water plays in California and in the Colorado River Basin; and our educational Layperson's Guides on topics such as groundwater, climate change, the Colorado River, California water, flood management and more.
And this year, we updated our Layperson's Guide to the Delta and our Layperson's Guide to Water Rights Law is hot off the press!
Another book that's sure to be a hit with any water wonk is "Water More or Less", co-authored and signed by Rita Schmidt Sudman, the Foundation's former executive director and a long-time observer of the California water scene. This book captures the historic water conflicts, moments of change and offers solutions for the future.
Order by Dec. 16 to make sure it arrives in time for Christmas.