2021 Annual Report Recaps Water Education Efforts in California And the West Amid a Global Pandemic
Water Education Foundation report highlights a year of challenges, accomplishment and gratitude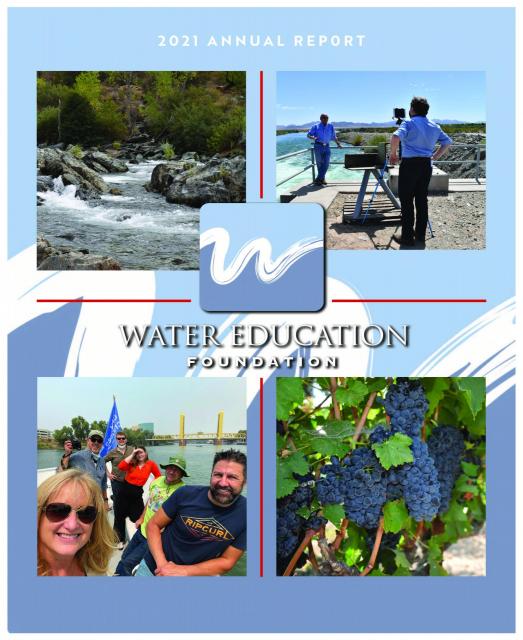 The Water Education Foundation's just-released 2021 Annual Report recaps how, even amid the ongoing global pandemic, we continued educating about the most crucial natural resource in California and the West — water.
The annual report takes readers along to see the array of educational events, trainings and articles we produced last year, including engaging virtual water tours that educated participants on pressing water issues and allowed them to interact with each other and a wide range of experts offering different viewpoints.
The report also spotlights a nationwide award given to the Foundation for its innovative partnership with California Department of Water Resources to train schoolteachers across the state on climate science and how they can bring hands-on activities into their classrooms tied to local examples of climate change impacts.
In addition, the report highlights Project WET's teacher training programs and the resources made available to help teachers adapt water lessons to a distance learning format; the Foundation's Water Leaders program, which was able to finally bring participants together for in-person work group meetings as COVID-19 infections waned later in the year; and its online news publication, Western Water.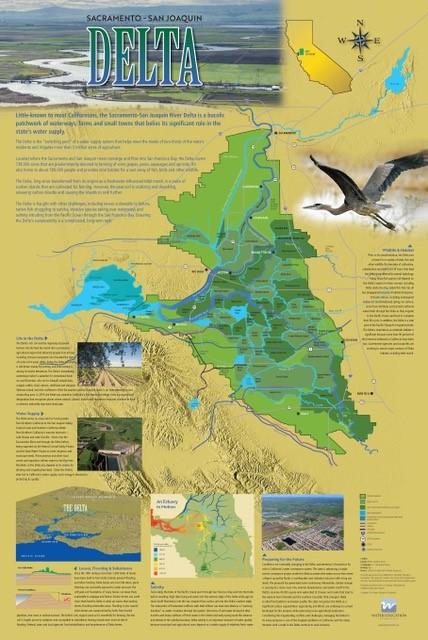 The report also highlights the Foundation's:
Staff and Board of Directors, including President Mike Chrisman, former California Natural Resources Secretary
New updates to its Layperson's Guides to California Water and the Central Valley Project, and a new map of the Sacramento-San Joaquin Delta
All Things Drought online resource page, which helps the public keep up to date on the drought gripping California and the West
Annual Water 101 workshop, which provided an overview of the history, geography, legal and political facets of water, as well as hot topics such as the Sacramento-San Joaquin Delta
Annual Water Summit, which featured top policymakers and leading water advocates discussing the state's drought and innovative programs, projects and partnerships aimed at addressing the challenges
Last but not least, the report recognizes the Foundation's many supporters whose contributions allowed us as a nonprofit to do this work, even in the most challenging of times. For that, we are grateful!
You can read the Annual Report here.