Often Short of Water, California's Southern Central Coast Builds Toward A Drought-Proof Supply
WESTERN WATER NOTEBOOK: Water agencies in Santa Barbara, San Luis Obispo counties look to seawater, recycled water to protect against water shortages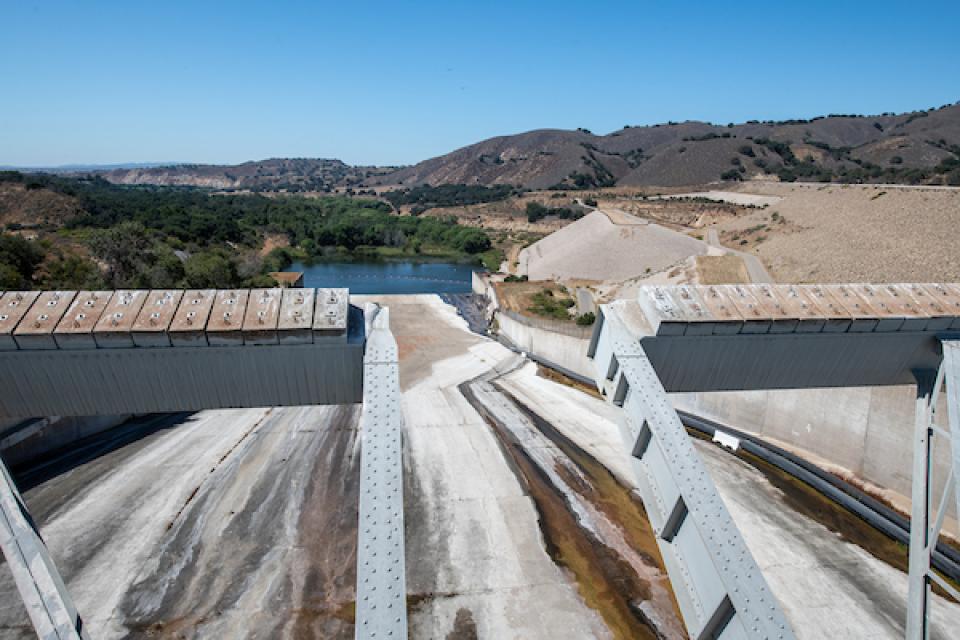 The southern part of California's Central Coast from San Luis Obispo County to Ventura County, home to about 1.5 million people, is blessed with a pleasing Mediterranean climate and a picturesque terrain. Yet while its unique geography abounds in beauty, the area perpetually struggles with drought.
Indeed, while the rest of California breathed a sigh of relief with the return of wet weather after the severe drought of 2012–2016, places such as Santa Barbara still grappled with dry conditions.
"This area is less well-known as opposed to the Central Valley and Southern California," said Jeanine Jones, interstate resources manager with the California Department of Water Resources. "They get challenges here which really didn't end."
Rugged, steep mountains often steer storms away from key watersheds that supply reservoirs. When powerful storms do blast in from the ocean, they can unleash a torrent of water and mudslides that can obliterate homes. If that wasn't enough, people live with the threat of deadly wildfires that can race through canyons and destroy lives, property and water supply infrastructure with astounding speed.
These conditions pose unending challenges for those whose job it is to ensure an adequate supply of water to a water-scarce region of California.
"Unfortunately, normal doesn't happen very often," said Bob McDonald, general manager of the Carpinteria Valley Water District in southern Santa Barbara County.
McDonald's agency is among those that have set out to seek a reliable water supply that can shield them from the worst effects of drought. Saving water is paramount, but officials are looking to an intensified regimen of water reuse and seawater desalination to ensure enough water for municipal, agricultural and industrial needs.
Their course is not an easy one, encumbered as it is by seawater intrusion into aquifers, the risk of seismic events, fire and the challenge of complying with the federal Endangered Species Act (in particular steelhead trout). In September, the State Water Resources Control Board ordered increased water flows on the Santa Ynez River in Santa Barbara County to protect steelhead trout, which have been federally listed as an endangered species since 1997.
Extreme Fluctuations in the Watershed
Drought is a regular part of California's climate in which six months can go by without rain in some areas. But over the last 40 years, the state has repeatedly seen punishing, multiyear droughts.
When most of California emerges from drought, water suppliers in the southern Central Coast are the last to celebrate, if at all — a testament to the narrow margin in which they operate. The watershed is known for extreme fluctuations, with between 7 inches and 50 inches of rain recorded during various water years.
During the 2012 to 2016 drought in California, 2013 was the state's driest year in 119 years of record keeping. Parts of Ventura County received as little as 3 inches of rain. San Luis Obispo County, which normally sees about two feet of rain, got just 4½ inches.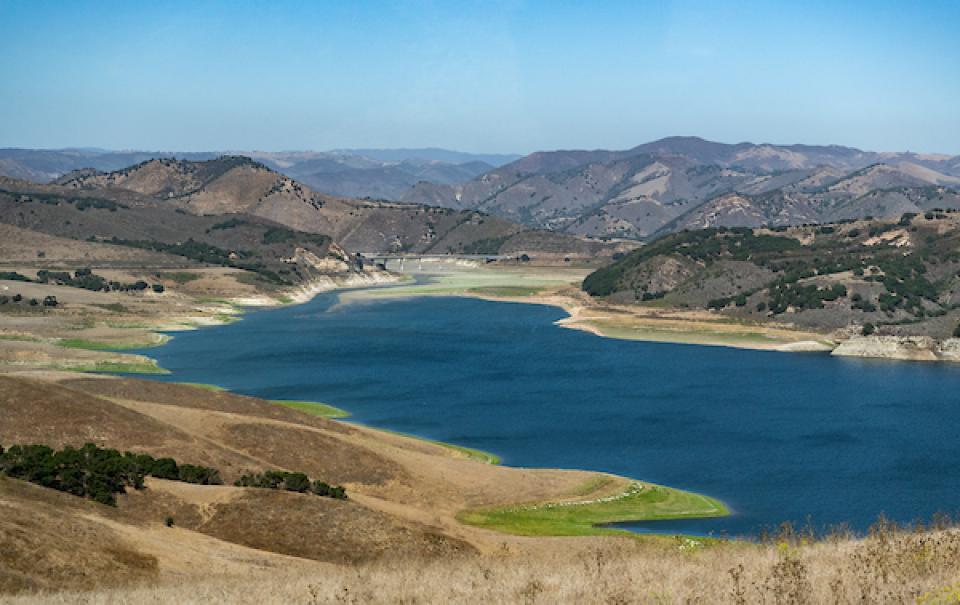 Local water supply sources dropped to precipitous levels. At the U.S. Bureau of Reclamation's Lake Cachuma, in the Santa Ynez Valley of central Santa Barbara County, storage in 2016 dropped to about 8 percent of capacity. The lake, which supplies water to Carpinteria Valley Water District, the city of Santa Barbara, Goleta Water District and Montecito Water District, was so low that a barge had to pump from the lake's center to draw water.
Even as the state enjoyed wet conditions in 2017, the southern Central Coast was not so fortunate. Indeed, it was not until the latter part of 2018, that any sort of recovery was realized. Still today, Lopez Lake, which provides water to Arroyo Grande, Grover Beach, Pismo Beach, Oceano and Avila Beach in San Luis Obispo County, is only at about 60 percent of capacity.
Drought is no stranger to the region. After the 1987-1992 drought, work commenced on completing the coastal branch of the State Water Project, a move that would provide immeasurable benefits two decades later.
"Without the State Water Project, we would have run out of water," said McDonald with the Carpinteria Valley Water District. "It saved us."
Water agencies along the southern Central Coast are taking steps to further shore up their water supplies. What follows are some examples of how they are trying to become more drought resilient.
Writer Gary Pitzer gained insight into this region of California during the Water Education Foundation's Edge of Drought Tour and wrote the vignettes below based on that experience.
Santa Barbara: Drinking Water from the Pacific
Perhaps the centerpiece of the region's drive toward water supply versatility is the city of Santa Barbara's Charles E. Meyer Desalination Plant. A modest, undistinguished facility adjacent to U.S. Highway 101, the plant demonstrates one response to water supply sustainability.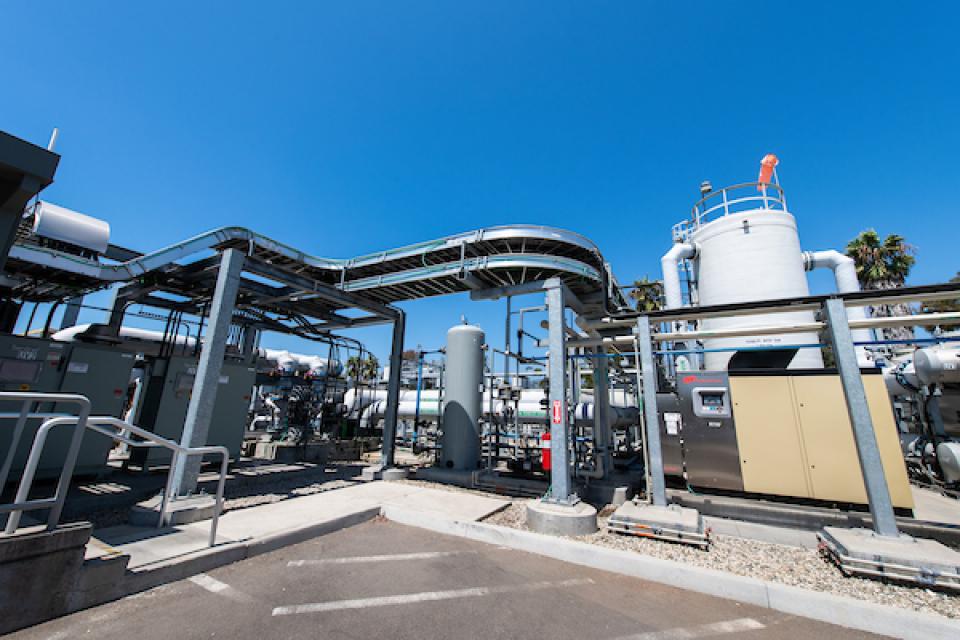 Built during the 1987-1992 drought, the plant ran briefly back then but was shuttered as cheaper sources of water became available. In 2015, city leaders voted to return it to service at a cost of $72 million, $10 million of which was provided by the state. Today, it produces 3 million gallons of drinkable water each day, or about 30 percent of the city's water.
"It's all about diversity," said Joshua Haggmark, the city's water resources manager. "It's the only way we see moving forward."
Once a boutique, expensive means of producing potable water, seawater desalination is now a firm part of coastal California's water supply, thanks in part to improved treatment technology that is markedly more cost-efficient than in years past. It's likely that Santa Barbara's plant, with a treatment capacity of 10 million gallons daily, will grow to become a regional water supply facility.
Montecito: Rainfall-Independent Supplies
Approaching a century of service, the officials with the Montecito Water District in Santa Barbara County witnessed the strain of drought. In addition to Lake Cachuma's troubles, Montecito's Jameson Lake facility in 2016 plummeted to 10 percent of capacity.
The district has the right to 3,300 acre-feet of annual State Water Project deliveries. But General Manager Nick Turner said he knows that the opportunity for supplemental water will soon lessen as the pressure increases for agencies to comply with the state's Sustainable Groundwater Management Act, which aims to bring groundwater basins into balance. Imported water will always be a part of the Montecito's supply portfolio, but more needs to be done, he said.
"Unfortunately, normal doesn't happen very often."
~Bob McDonald, general manager, Carpinteria Valley Water District
The water district is pursuing a reliable and resilient water supply through a three-pronged approach that aims to enhance existing groundwater storage, continue the success of voluntary demand management and reach for the benefits associated with desalinated seawater and recycled water. The goal is for recycled water and desalinated seawater to account for as much as 85 percent of the district's supply by 2025.
Montecito is negotiating an agreement for desalinated water with the city of Santa Barbara. Desalinated seawater "adds a huge component of reliability to our water supply," Turner said, adding that the first deliveries are expected in 2021.
Cambria: Living on the Edge of Drought
Perched on the coast below the majesty of Hearst Castle, the seaside village of Cambria, with a population of about 8,000 people, has brushed against the very real possibility of running out of water.
Solely reliant on groundwater wells in the San Simeon Creek and Santa Rosa Creek aquifers, the Cambria Community Services District in January 2014 declared a drought emergency, limiting water use to 50 gallons per person each day and closing public restrooms.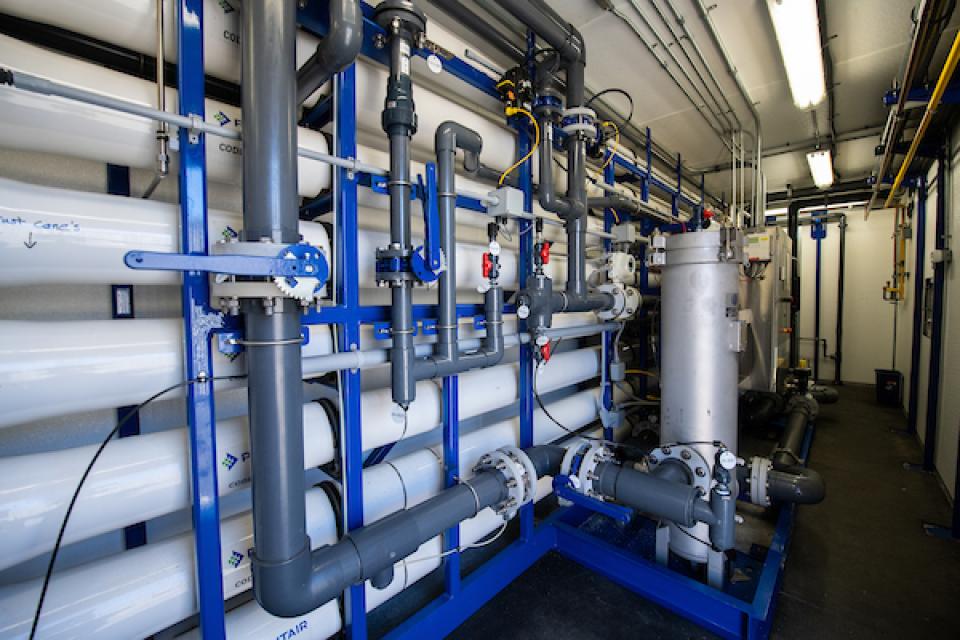 Residents and businesses cut their water use by as much as 40 percent, but further measures were needed. Local leaders raced to secure the funding and permitting for an advanced wastewater treatment facility to help augment their struggling aquifers.
Launched in 2015, the $13 million facility uses the latest technology to treat wastewater to levels that comply with California's strict environmental health regulations. Cleaning wastewater leaves a briny byproduct, however, and trucking it away from Cambria for disposal costs $855 per 6,000 gallons.
Now permitted to operate only during drought, the Cambria CSD is seeking a permit to operate the facility on a full-time basis.
However, that idea sparks concern by some residents that the treatment plant will promote growth in an area with a strong no-growth bent. In 2001, the Cambria CSD ceased issuing permits for new water service connections except for a handful of cases.
John Weigold, Cambria CSD's general manager, said the discussion has been spirited at times and that some people want to see the treatment facility disassembled and a storage reservoir built instead. That, he said, would not help during times of drought.
Carpinteria: Putting Wastewater Back to Work
The Carpinteria Valley Water District knows what it's like to lose one of its major sources of water. Serving the small seaside city of Carpinteria, with a population of about 13,000 people and a rich agricultural bounty that includes avocados, strawberries and cut flowers, the district relies on groundwater, the federal Lake Cachuma project and the State Water Project for its supply.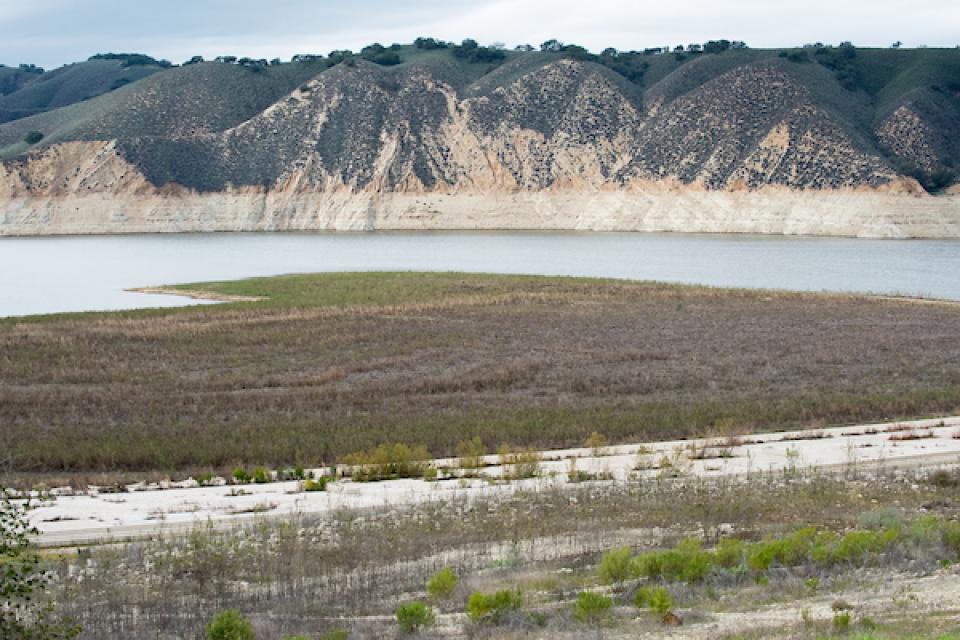 The bulk of that comes from Cachuma and when the lake shrank to virtually nothing in October 2016, things got rough. Carpinteria and its neighboring agencies that rely on Cachuma received no water from the Bureau of Reclamation project. That meant importing even more costly State Water Project supply.
The district already had foreseen the need to diversify its water supply. In 2014, it took the initial steps to invest in an advanced purification project to put treated wastewater back to work instead of discharging it to the ocean. Advanced purification uses a multistep treatment process, including membrane filtration, reverse osmosis and ultraviolet/advanced oxidation to produce pure water to replenish the groundwater basin.
Carpinteria's purification facility will access 1,100 acre-feet of treated wastewater for indirect potable reuse. Known as the Carpinteria Advanced Purification Project, or CAPP, the $25 million facility has the potential to provide 1.2 million gallons of water per day for storage in the Carpinteria Valley Groundwater Basin — enough to meet more than 25 percent of the district's water needs. Construction is expected to begin in 2021 and be completed in 2023.
Planning Ahead
Water supply providers in California must be ever vigilant for the next drought, especially in areas such as the southern Central Coast that exist on such a thin margin.
For water agencies that are as isolated and dependent on outside supplies, staying a step ahead of a worst-case scenario means realistically appraising system vulnerability to drought and having a plan for an emergency connection.
Jones, the interstate resources manager with DWR, said it's important to remember that emergency drought projects such as Cambria's usually take as many as three years to clear all permitting and funding requirements. Cambria's facility, which was completed in about a year, "was the exception," she said.
Because of the time involved, having reserve capacity is as crucial as building and maintaining relationships with neighboring agencies. DWR is there as well, she said, but local governments must act early and quickly when the skies turn dry.
Reach Gary Pitzer: gpitzer@watereducation.org, Twitter: @gary_wef
Know someone else who wants to stay connected with water in the West? Encourage them to sign up for Western Water, and follow us on Facebook and Twitter.