Western Water e-mail blast
WESTERN WATER-In One of the Snowiest Places in the West, A Scientist Hunts for Clues to the Sierra Snowpack's Future
Read our Western Water Q&A, Water Word of the Day and Five Don't-Miss Water Reads from Across the West
Dear Western Water readers: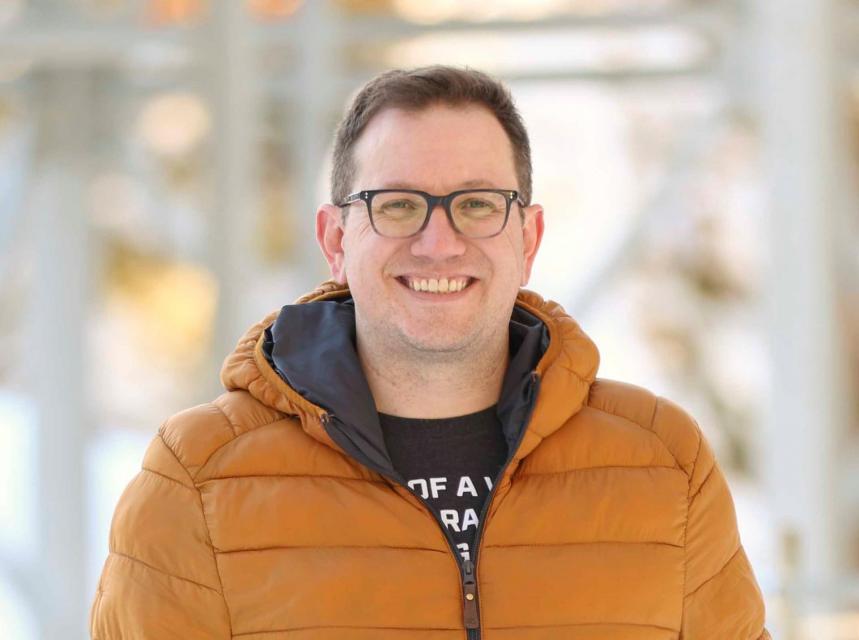 Growing up in the shadow of the Rocky Mountains, Andrew Schwartz never missed an opportunity to play in – or study – a Colorado snowstorm. During major blizzards, he would traipse out into the icy wind and heavy drifts of snow, pretending to be a scientist researching in Antarctica.
Decades later, still armed with an obsession for extreme weather, Schwartz has landed in one of the snowiest places in the West, leading the University of California, Berkeley's Central Sierra Snow Laboratory whose mission is to give California water managers instant information on the depth and quality of snow draping the slopes of the Sierra Nevada. The lab is undergoing technological upgrades while taking on a heightened role helping drought-stressed water managers react to shortened snow seasons and shifting runoff periods caused by climate change.
In the latest Western Water Q&A, Schwartz explains the lab's ongoing renaissance, the effects climate change and wildfires are having on snow patterns and snowmelt, and new developments in snow science. Read the full story here.
Water Around the West
Five don't-miss articles from California and across the West:
How did a normally dry La Niña winter become so rainy? The New York Times' Jill Cowan talks with climate scientists to discern why a La Niña pattern, typically associated with drought, is producing a parade of drenching storms across California and the West Coast.
When the state cut their water, these California users created a collaborative solution: Inside Climate News' Emma Foehringer Merchant highlights an innovative agreement between senior and junior water rights holders in the drought-stricken Russian River watershed that allowed some users to keep their grapes and other crops alive.
Researchers solve one of the Borderlands' biggest water puzzles: New research reveals the U.S. and Mexico share 72 aquifers — dozens more than once thought — and experts hope the new map will spur movement on a binational legal framework for how the groundwater resources will be managed going forward, reports Caroline Tracey for High Country News.
How tracking atmospheric rivers could transform California's reservoir levels during drought: NOAA scientists are taking to the air to better understand and predict the landfall of atmospheric rivers, which are a critical source of California's water supply, writes Jack Lee for the San Francisco Chronicle.
Watching the death and rebirth of the Colorado River in Mexico: Kyle Dunphey of Deseret News examines how population growth, climate change and drought have transformed the Colorado River Delta into a shell of its former self.
Water Word of the Day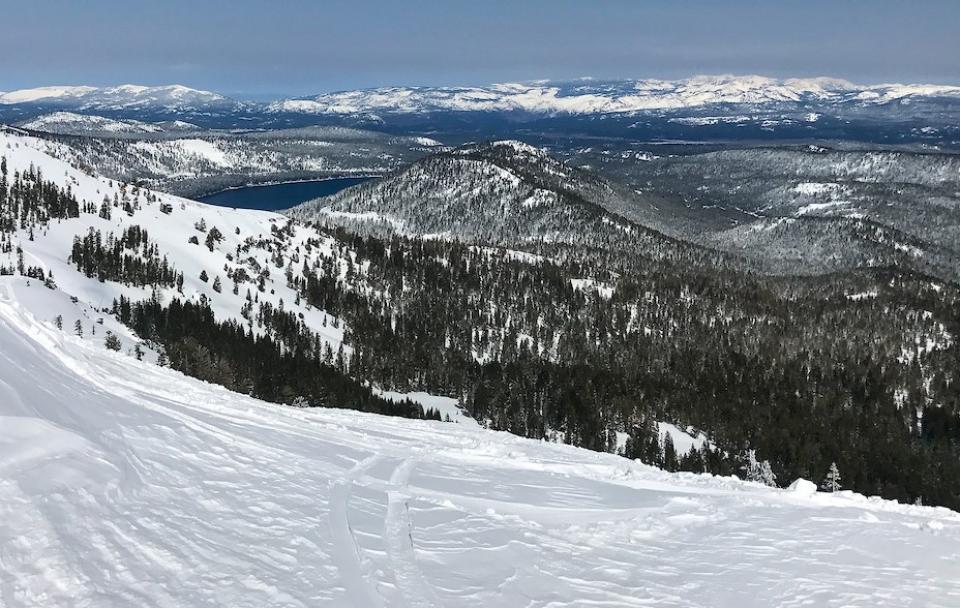 At 450 miles long, the Sierra Nevada traces the eastern edge of California and provides much of the state's water. Historically, snow that falls during the winter months in the Sierra melts slowly in late spring, providing vital runoff that fills up reservoirs and recharges groundwater basins in the Central Valley. But warming temperatures caused by climate change are causing the snowpack to melt earlier and more runoff is being lost to thirsty soils and evaporation. For more on the mountain range's importance to California's water supply and the significant challenges it faces, check out the Sierra Nevada entry in Aquapedia, our free online water encyclopedia.
At the Foundation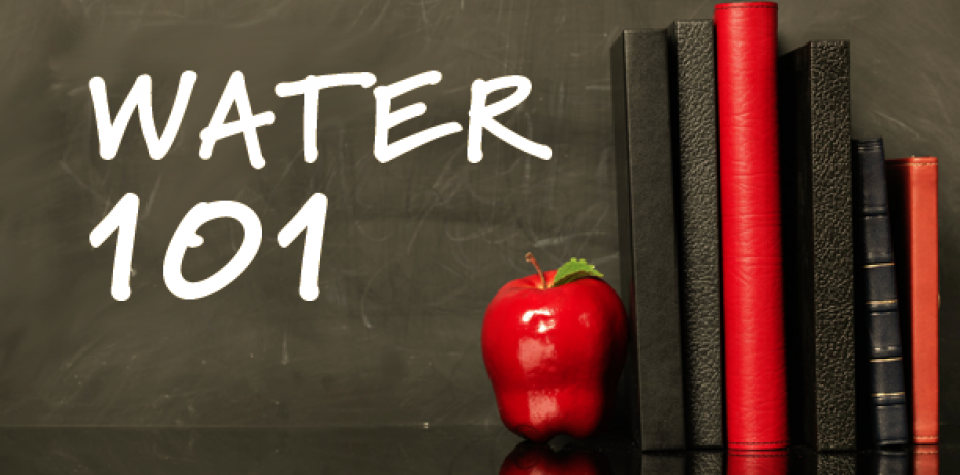 Registration is now open for one of our most popular events, the Water 101 Workshop set for Feb. 23 at McGeorge School of Law in Sacramento. Attendees will learn from some of the leading policy and legal experts in California about the state's major water projects, groundwater use and the Sustainable Groundwater Management Act, water rights, water-related bills in the state Legislature and other hot topics. The event, which features an optional one-day watershed tour the next day — Friday, Feb. 24 – is perfect for water resource industry staff, engineering and environmental firm personnel, city council members, county supervisors, legislators, legislative staff, press, advocates, attorneys, environmentalists, public interest organizations, water district directors and others. Click here to register!
Water Academy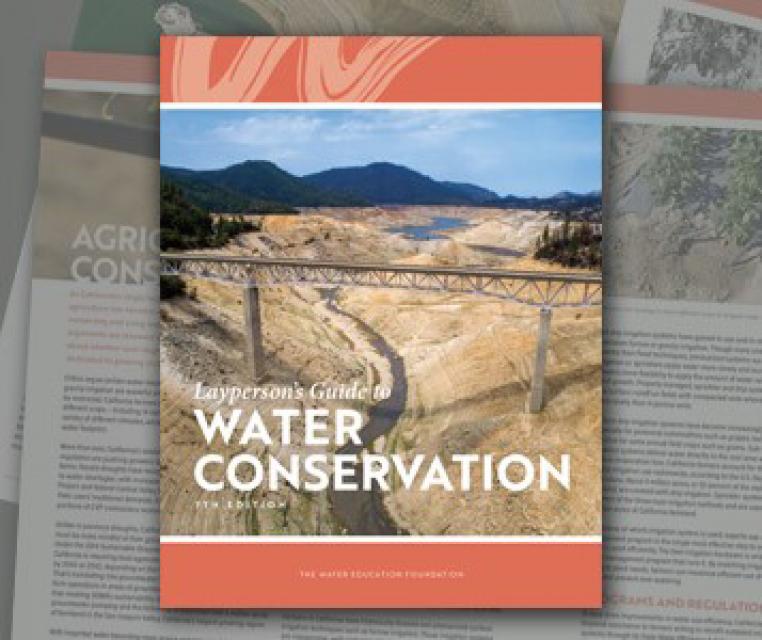 A series of early winter storms have brought California a sliver of drought relief but in a state prone to large swings between wet and dry weather, water managers, cities and farmers are stressing the need for continued water conservation. To stretch the West's most precious natural resource and keep up with added demands caused by climate change and population growth, all types of water users are finding ways to use water more efficiently. Learn about the myriad water-saving efforts underway in California and the Colorado River Basin in our newly published Layperson's Guide to Water Conservation.