Western Water e-mail blast
As Climate Change Turns Up The Heat in Las Vegas, Water Managers Try to Wring New Savings to Stretch Supply
READ OUR WESTERN WATER IN-DEPTH, WATER WORD OF THE DAY AND DON'T-MISS WATER READS FROM ACROSS THE WEST
Dear Western Water readers: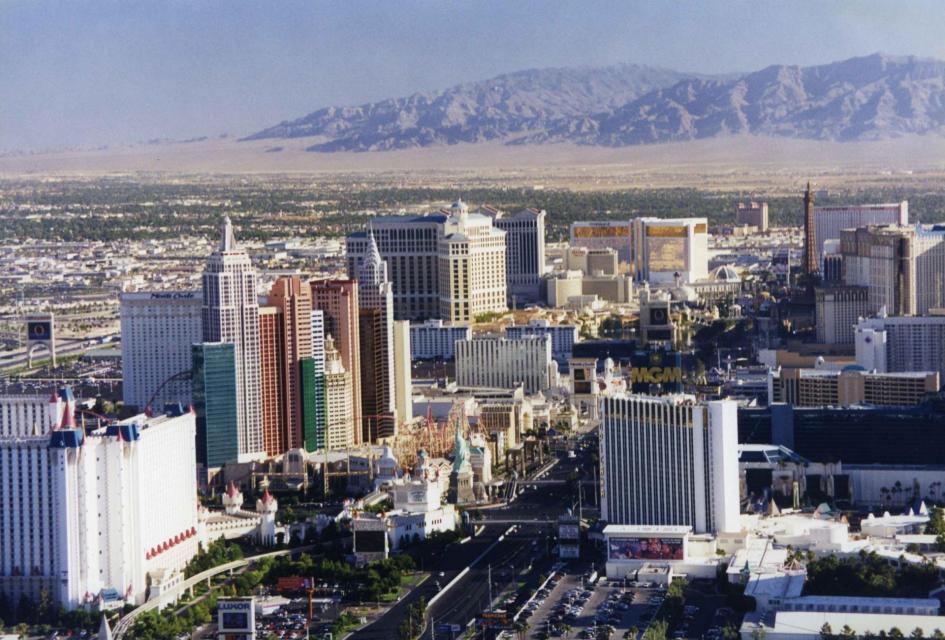 Las Vegas, known for its searing summertime heat and glitzy casino fountains, is projected to get even hotter in the coming years as climate change intensifies. As temperatures rise, water demand for the desert community is expected to spike. That is not good news in a fast-growing region that depends largely on a limited supply of water from an already drought-stressed Colorado River.
Authorities are responding by aiming to wring more water savings out of everything from ice machines and grassy medians to industrial cooling towers, an aggressive conservation effort that could provide examples for communities throughout the Southwest. Read the full article here.
Water Around the West
Five don't-miss articles from around California and the West:
Climate change batters the West before summer even begins: A New York Times reporting team notes that while anthropogenic climate change has been heating up the West for years, the current bout of heating and dryness indicate how conditions are growing increasingly worse.
A 'megadrought' in California is expected to lead to water shortages for production of everything from avocados to almonds, and could cause prices to rise: Business Insider's Grace Kay writes that catastrophic drought could make products like almonds, avocados, and milk more expensive for shoppers as farmers struggle to produce crops of California's top exports.
Water: Amazing new map shows the path of every raindrop that hits the United States: The San Jose Mercury News' Paul Rogers writes about a new interactive map that shows where America's water comes from and ends up. Called River Runner, it allows anyone to click on any place where a raindrop would fall in the United States, and then track its path through watersheds, into creeks, rivers, lakes and ultimately the ocean.
As a Hot, Dry Summer Begins in California, More Water Wells Are Failing: Circle of Blue's Brett Walton writes that epic dryness in California is causing drinking water wells to dry up in increasing numbers, rekindling memories of the historic drought of 2012 to 2016, when more than 2,600 wells across the state stopped producing water.
Lake Powell pipeline plans to tap water promised to the Utes. Why the tribe sees it as yet another racially based scheme: Utah politicians and water officials have for years insisted that there is ample water in the Colorado River to fill its planned 140-mile Lake Powell pipeline to St. George. Legal experts and engineers point out that there could be room for additional development if the state is willing to buy or take the water from someone else. Emma Penrod reports for the Salt Lake Tribune.
Water Word of the Day
Federal officials and representatives of the seven Colorado River Basin states hammered out a framework in 2007 to respond to ongoing drought conditions and coordinate the operations of the basin's two key reservoirs, Lake Powell and Lake Mead. As the drought deepened, officials returned to the table and in 2019 signed a set of Drought Contingency Plans that could now require reductions in how much water Arizona, Nevada and eventually even California can draw from the Colorado. You can learn more about the Colorado River 2007 Interim Guidelines And 2019 Drought Contingency Plans and other water-related issues in Aquapedia, our online water encyclopedia.
At the Foundation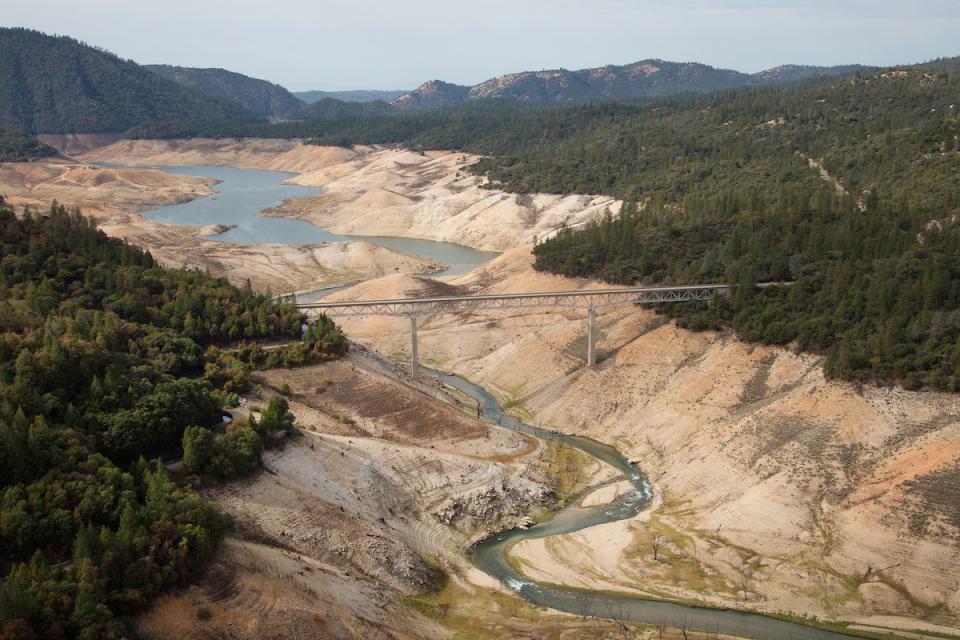 To help you keep up with the intensifying drought gripping California and the West, we've created All Things Drought, a special resource page with links to real-time reservoir data and water supply forecasts for California and the Colorado River, as well as a newsfeed of drought-related news and tips for conserving the West's most precious natural resource.
Water Academy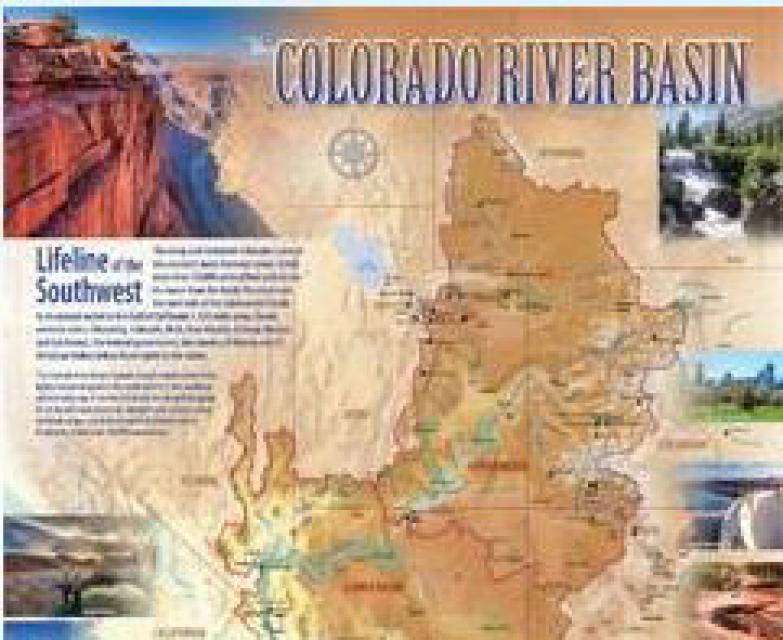 Our beautiful Colorado River Basin map depicts the seven Western states that share the Colorado River with Mexico. The Colorado River supplies water to 40 million people in Arizona, California, Colorado, Nevada, New Mexico, Utah, Wyoming and the country of Mexico. This 24×36-inch map, which is suitable for framing, explains the river's apportionment, history and the need to adapt its management for urban growth and expected climate change impacts. Order yours here.