All Things Drought
Resources, tips and the latest information on the 2021 drought gripping the West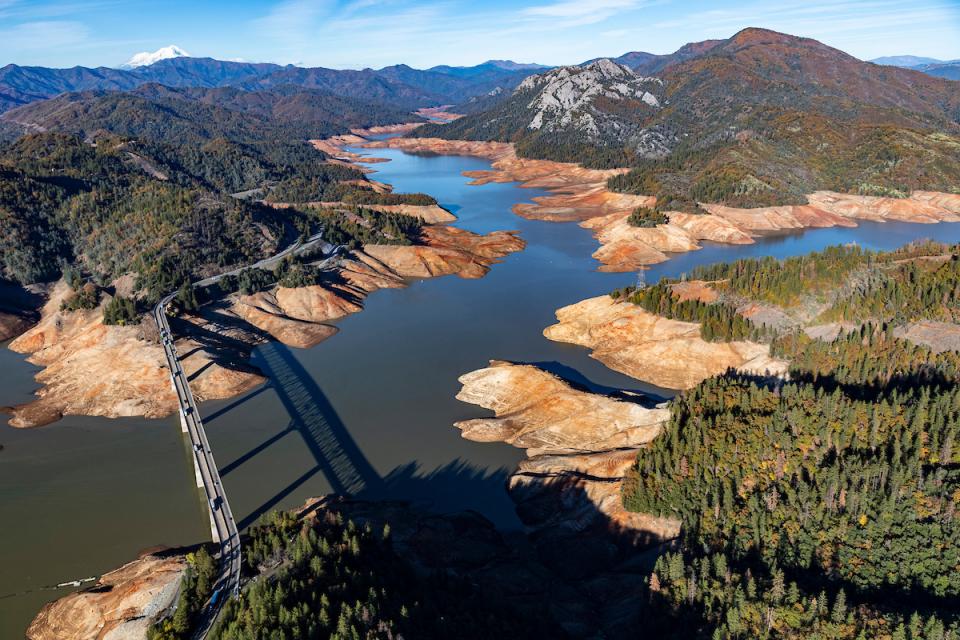 This page is a resource for all things drought – where you can find real-time reservoir levels, drought severity maps, special reports, a newsfeed of current developments and general background on droughts in California and the West, as well as answers to common drought questions and tips for how you can save water at home.
What is Drought?
Drought – an extended period of limited or no precipitation – is a fact of life in California and the West, with water resources following boom-and-bust patterns. During California's 2012-2016 drought, much of the state experienced severe drought conditions: significantly less precipitation and snowpack, reduced streamflow and higher temperatures. Those same conditions reappeared early in 2021, prompting Gov. Gavin Newsom in May to declare drought emergencies in watersheds across 41 counties in California.
No portion of the West has been immune to drought during the last century and drought occurs with much greater frequency in the West than in any other region of the country. Between 2000 and 2020, the Colorado River Basin experienced the driest 21-year period in the 115-year historical record. Read more about droughts and their impacts in Aquapedia, our online water encyclopedia
Find the latest news on drought in California and the West in our newsfeed devoted to the topic.
See how drought is changing weekly across the West:
Drought FAQs:
Real-Time Reservoir Storage:
Water Supply Forecasts:
Drought Resources:
Other Water Resources:
Water Conservation Advice:
Reports & Studies:
California Department of Water Resources
Bureau of Reclamation
Research Centers
Water Education Foundation Western Water Articles:
Go here to see all of our Western Water articles on all key water issues.
A Final Thought on Drought:
"And it never failed that during the dry years the people forgot about the rich years, and during the wet years they lost all memory of the dry years. It was always that way."
~John Steinbeck, in "East of Eden"
Have a resource to add to this page? Contact Doug Beeman, our news and publications director, via email.