Truckee River Basin Map
Published 2005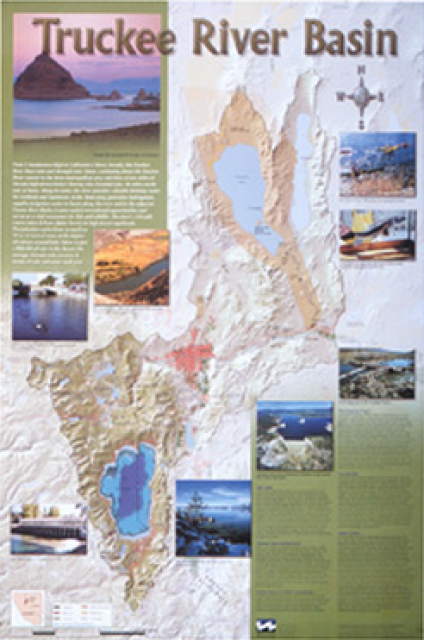 This beautiful 24×36 inch poster, suitable for framing, displays the rivers, lakes and reservoirs, irrigated farmland, urban areas and Indian reservations within the Truckee River Basin, including the Newlands Project, Pyramid Lake and Lake Tahoe. Map text explains the issues surrounding the use of the Truckee-Carson rivers, Lake Tahoe water quality improvement efforts, fishery restoration and the effort to reach compromise solutions to many of these issues.
Development of the map was funded by a grant from the U.S. Bureau of Reclamation Mid-Pacific Region, Lahontan Basin Area Office.
To order 10 or more copies at a discounted fee, contact the Foundation at 916/444-6240 for more information.